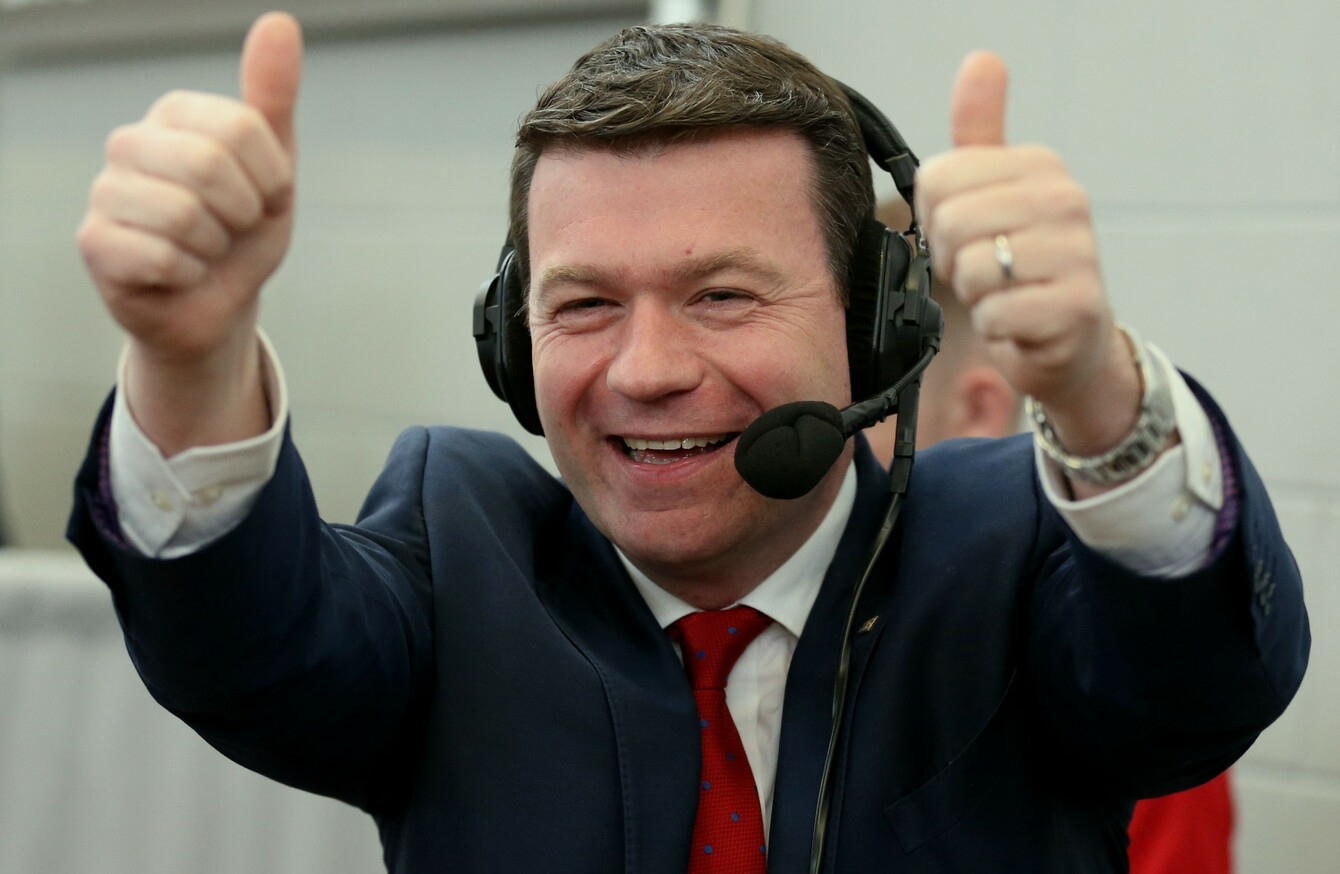 Image: PA Wire/Press Association Images
Image: PA Wire/Press Association Images
THE ENVIRONMENT MINISTER Alan Kelly has retained his seat.
Tallies yesterday showed Kelly's position looking bleak, but the geographical make-up of Tipperary meant he attracted enough transfers to get over the line.
The Labour deputy leader had earlier said that questions would be raised about the leadership of the party in the wake of their electoral shellacking over the weekend, but that now was not the time to discuss it.
He told RTÉ that the "rebuilding of Labour starts tomorrow".
The win leaves the constituency without a Fine Gael TD, with Tom Hayes and Noel Coonan losing their seats.
Kelly said his thoughts were with those Labour TDs who lost their seats.
"My thoughts are with all my colleagues who lost their seats. They are some fantastic people, incredible people, honest, hard-working people. My thoughts are with them today as deputy leader.
Tomorrow we start rebuilding this party. Every one of us who does get elected will have to share that burden and will have to start rebuilding the party, rebuilding our brand, rebuilding our message and it's going to start tomorrow.
He said he had "no wish to start thinking about" the leadership of the party.