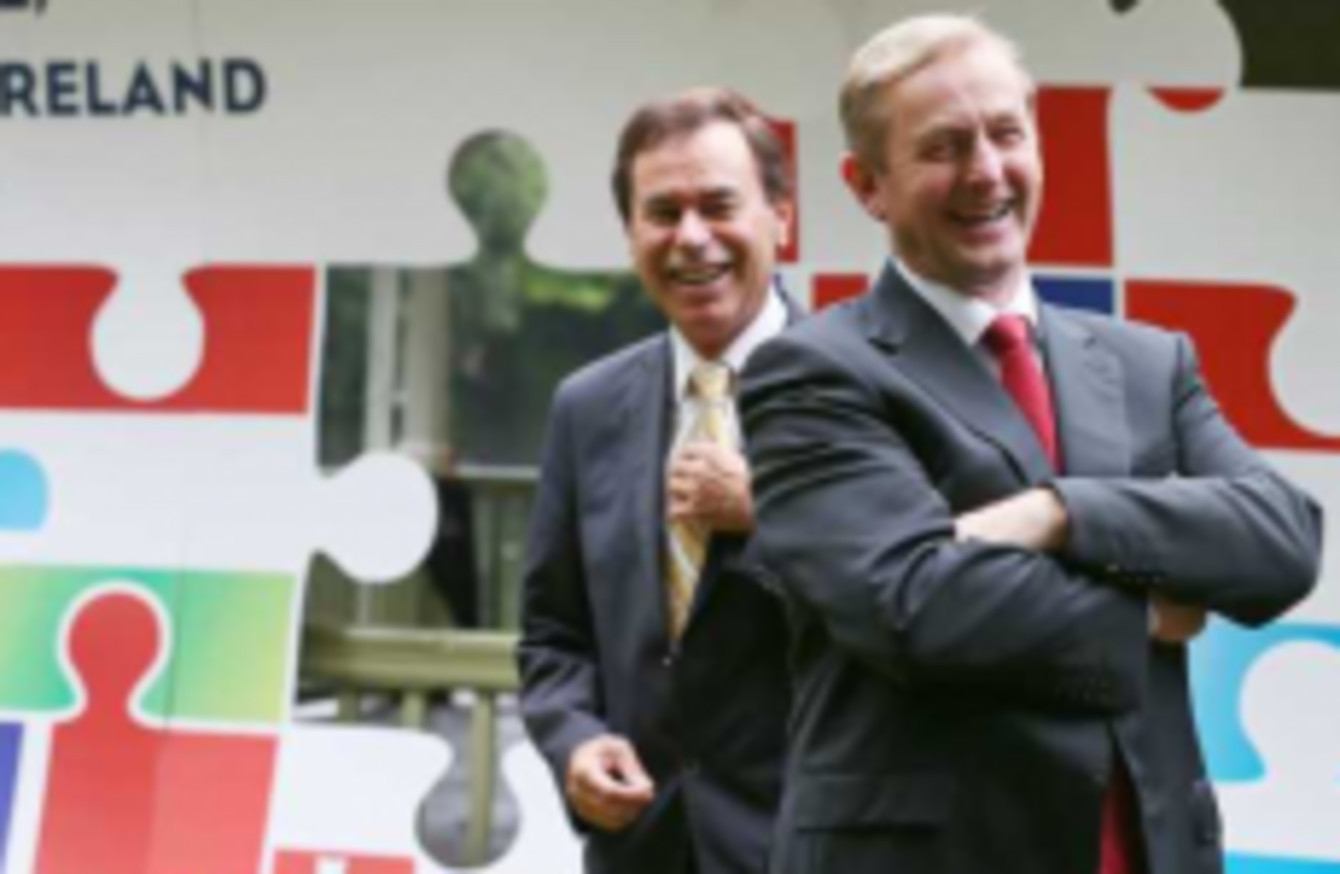 Image: RollingNews.ie
Image: RollingNews.ie
ENDA KENNY LOOKS set to face a motion of no-confidence when the Dáil reconvenes, but one former ally isn't saying if he supports him.
While Kenny should survive Fianna Fáil's motion, his former Justice Minister Alan Shatter has refused to expressly support the Taoiseach over the Fennelly Report.
Shatter, who resigned last May after the publication of the Guerin Report, said today that while he won't vote with the opposition, he declined to say whether he has "full support" in either Kenny or Attorney General Máire Whelan.
He said that the report spoke for itself.
Speaking on RTÉ's This Week, Shatter accused the opposition of political opportunism over the retirement of former Garda Commissioner Martin Callinan.
"Members of the opposition who are now jumping up and down crying crocodile tears on behalf of Martin Callinan, who did a very good job as a Garda Commissioner, are the ones who spent weeks calling for his head.
"So there is a credibility gap there."
The long-awaited Fennelly Commission report into the controversial circumstances surrounding Callinan's decision to step down on 25 March last year published its findings on Tuesday. It found that Enda Kenny had not sacked Callinan, but that he had retired after a meeting with the Secretary General of the Department of Justice Brian Purcell.
Discrepancies
Today's Sunday Times reports that Attorney General Máire Whelan was called four times to the Commission to explain inconsistencies and discrepancies in her testimony. She faces a no-confidence motion as well, to be tabled by Sinn Féin.
Speaking to Newstalk today, Tánaiste Joan Burton defended Kenny.
Burton said repeatedly that the report found that former Garda Commissioner Martin Callinan left of his own volition, not after being asked to do so by Taoiseach Enda Kenny.
The Taoiseach, she said, "acted with great care and consideration".
Asked why the Taoiseach accepted his resignation if he was happy with Callinan's actions, Burton said that it would have been political interference to do otherwise.
"The commissioner decided to offer his resignation and that was the commissioner's decision… we have a very very strong agreement that our policing should be independent, and they should not be subject to direct political influence or control."
With reporting by Ronan Duffy