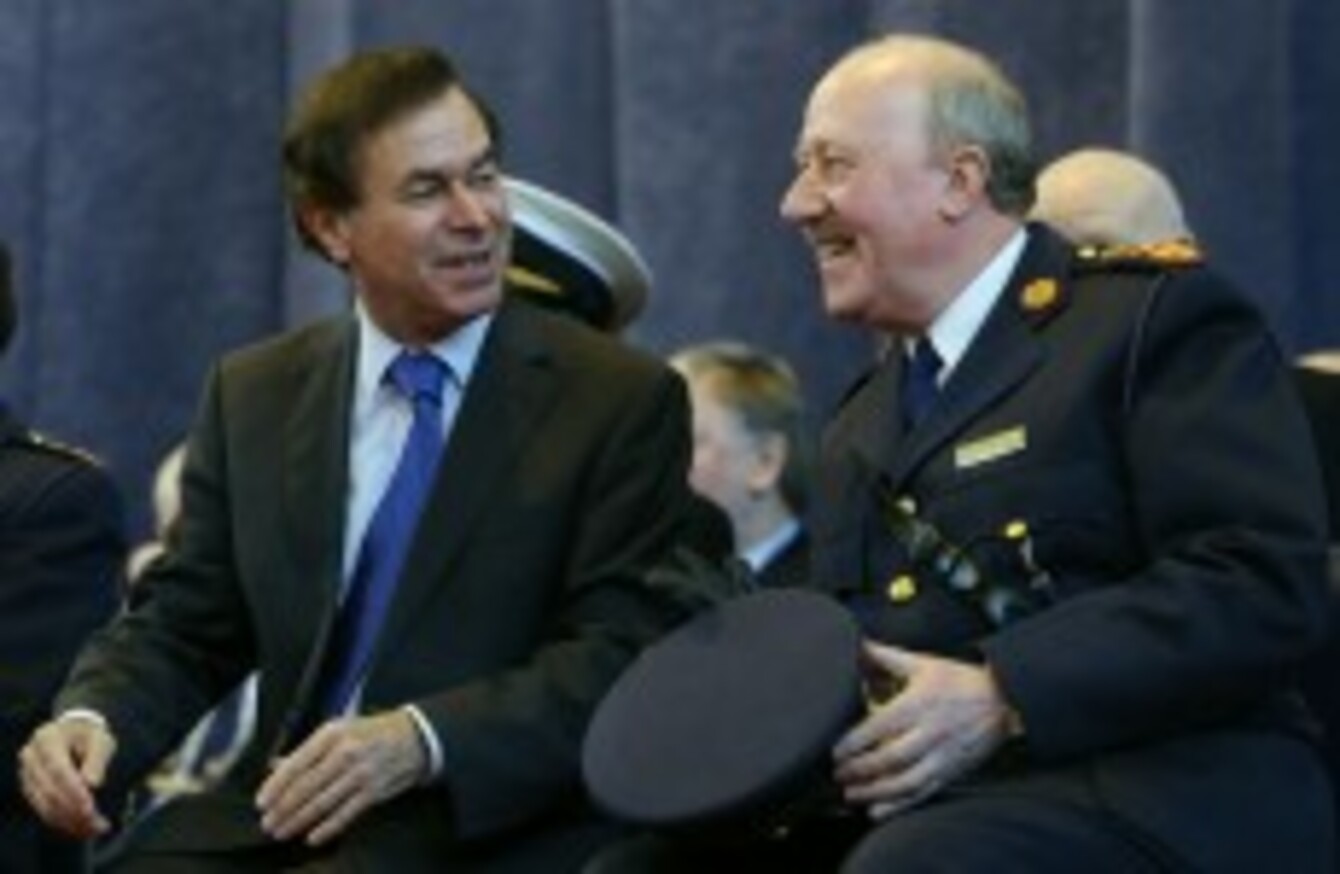 Alan Shatter with Martin Callinan
Image: Niall Carson/PA Wire
Alan Shatter with Martin Callinan
Image: Niall Carson/PA Wire
MINISTER FOR JUSTICE Alan Shatter has paid tribute to Martin Callinan after he stepped down from An Garda Siochána amid increasing controversy.
In a statement, Minister Shatter thanked Callinan for his "long and distinguished career" and said that his legacy will be his contribution to fighting crime in Ireland.
The Minister made no mention of the circumstances in which Callinan took early retirement, following eight weeks of simmering controversy after he referred to garda whistleblowers as 'disgusting'. Several government ministers in recent days had called on Callinan to retract and apologise for his remarks.
Just hours after Callinan stepped down, the government announced a major investigation into phone calls being taped and recorded at garda stations throughout the country.
The Taoiseach told the Dáil this afternoon that he will not ask Minister Shatter to resign over his own remarks on whistleblowers. Enda Kenny said the Minister will speak about the controversy on Thursday.
The statement from the Minister for Justice reads:
I wish to pay tribute to the Garda Commissioner, Martin Callinan, on his retirement from An Garda Síochána.

As Commissioner and throughout his very distinguished service in the Force he has made an enormous contribution to fighting crime and I believe that this contribution will be seen as a legacy of which he can be very proud and for which the community he served are in his debt.

The high reputation of An Garda Síochána has been gained down through the years through people's experience of dealing with members like Martin Callinan, often at times of great difficulty. I believe, at these challenging times for the Force, the men and women who serve in it will continue to enjoy the respect of the community they serve, often at great risk to themselves.

I extend to him my sincere thanks for his dedication and service to the State throughout his long and distinguished career.