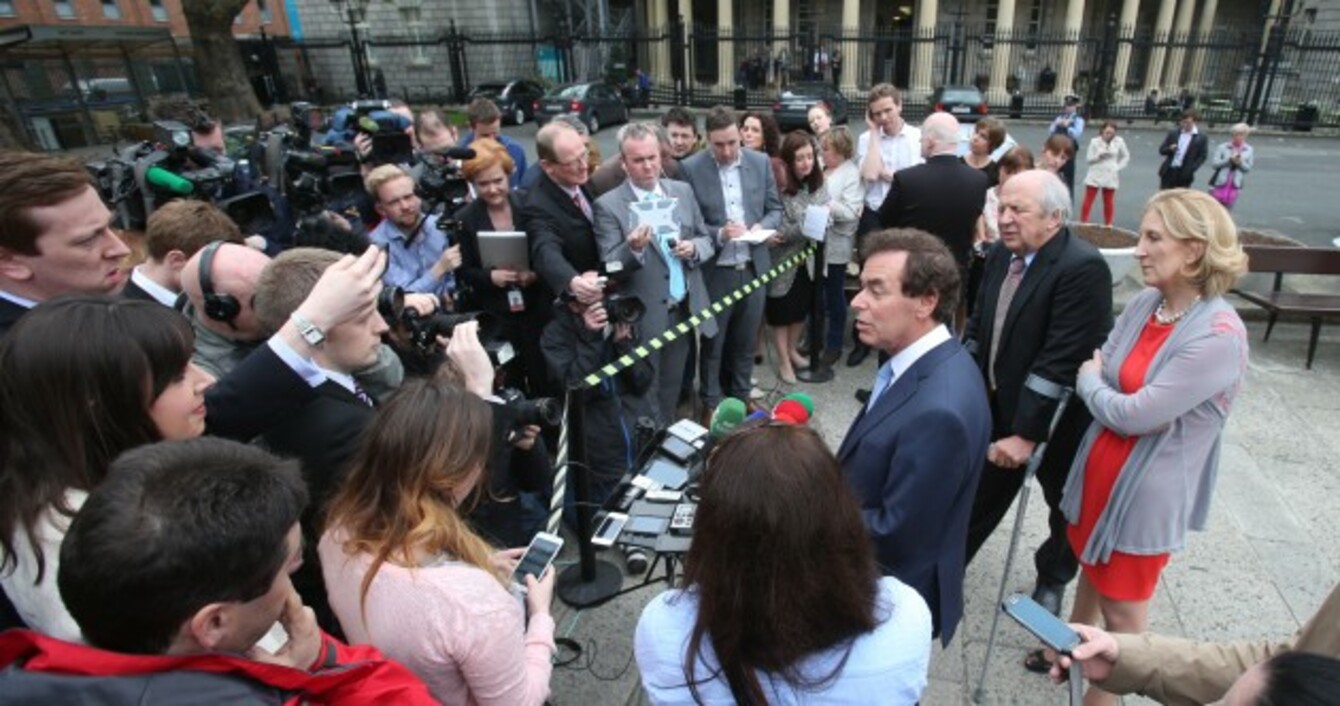 Alan Shatter speaks to the media at Leinster House today
Image: Leon Farrell/Photocall Ireland
Alan Shatter speaks to the media at Leinster House today
Image: Leon Farrell/Photocall Ireland
ALAN SHATTER DISMISSED speculation that he would resign his Dáil seat today, insisting he is "going nowhere" as he announced he was donating his ministerial severance package to the Jack and Jill Foundation.
Speaking at Leinster House this afternoon, Shatter explained how he was surprised to learn ten days after he resigned a fortnight ago that he was eligible for a severance payment of some €70,000.
He said that it was "by sheer accident" that he is the last minister to be eligible for the payment as they have now been abolished and said the uncertainty over whether or not he would accept it has "strangely been a decision that attracted an awful lot of attention".
This morning's confirmation that he would make an announcement this afternoon had fuelled speculation in political circles that he was about the resign his Dublin South Dáil seat.
But he told reporters: "I'm going nowhere. A lot of interesting things going to be happening over the next couple of years before the next election, I hope to make a positive contribution to them."
https://vine.co/v/MHltaewqXME
Shatter was also asked to explain his resignation as Minister for Justice earlier this month but declined, saying: "I am not getting into any of that."
On the decision to make the charitable donation, the former minister said he "wasn't pressured by anyone in to doing anything".
"This is a personal decision, I haven't felt under any pressure of any nature," he said.
A reporter also asked how he was.
"I am extraordinarily well. How are you doing?" he said to laughter from the assembled audience.
A short time later a government source told TheJournal.ie that Shatter's decision to donate his salary was "a good outcome" given the controversy it had caused in recent days in the run-up to tomorrow's elections.