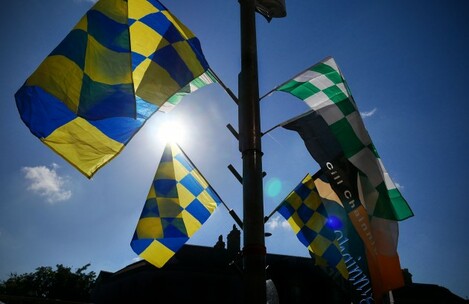 Source: Cathal Noonan/INPHO
FLAGS AND BUNTING bearing the county colours are a tradition as old as the All-Ireland final itself – especially in rural parts of the island.
But this year, the country's main electricity supplier has issued a warning to proud fans of the four remaining counties in the hurling and football championships.
The people of Kerry and Donegal, however, have been singled out for their enthusiasm ahead of this Sunday's Senior and Minor football finals.
Speaking on RTE's Morning Ireland today, ESB Health and Safety Manager Arthur Byrne said that the problem of flags on poles was "particularly acute this year", because of the "unusual, novel pairing" of the two counties.
Asked whether the intriguing clash of the green and gold and…eh…green and gold, was causing people to "go too far," Byrne replied: "I think so, unfortunately."
In a statement this morning, the ESB said:
At this stage of the sporting year, excitement is at fever pitch, especially in counties competing for the ultimate prize.
Every county wants to display their colours but it must not lead to some tragic event.
ESB Networks would like to remind the public not to use electricity poles for erecting bunting, flags or any other items, as any unauthorised contact or near contact with the electricity networks could result in serious injury or death.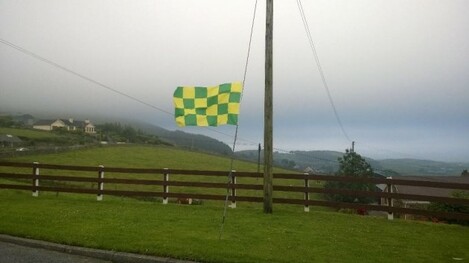 Stop that.
Byrne told RTÉ's Fran McNulty:
These poles carry live electricity and for safety reasons, the only people who are allowed to attach equipment to those poles are very highly trained ESB network staff.
And if you think you can help by going back up that pole to take down the bunting you tied on there, just leave it now.
Call the ESB network on 1850-372-999, and they'll look after it, says Byrne.