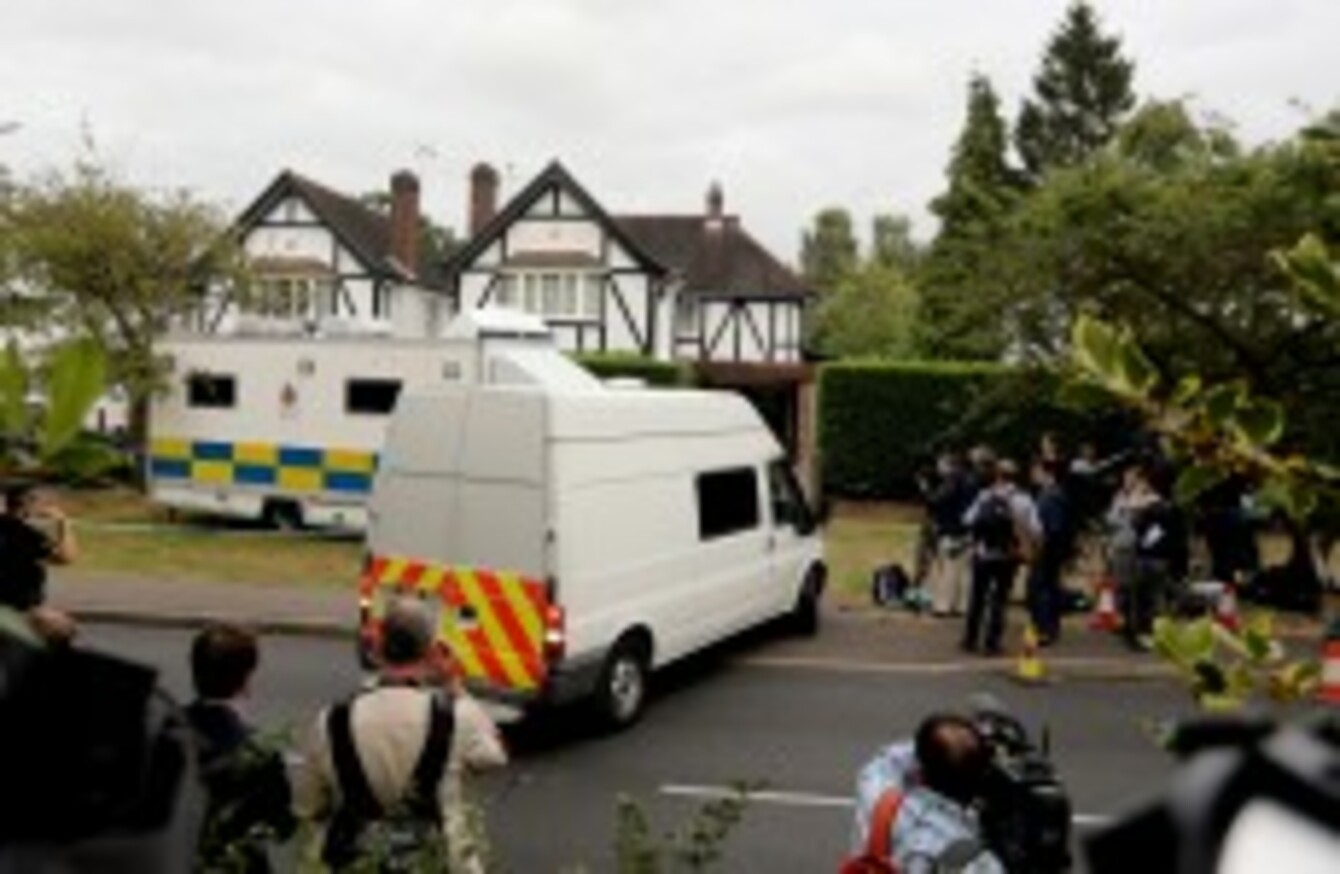 The Surrey home of the French Alps shooting spree victims
Image: Steve Parsons/PA Wire/Press Association Images
The Surrey home of the French Alps shooting spree victims
Image: Steve Parsons/PA Wire/Press Association Images
POLICE ARE COMBING through security camera footage in an attempt to identify the escape route taken after a quadruple murder at a French Alps beauty spot.
Meanwhile, police have briefly spoken to Zainab al-Hilli, the eldest daughter of Saad and Iqbal al-Hilli who were shot dead alongside Mrs al-Hilli's mother in the Alps last week.
The BBC reports that the seven-year-old was brought out of a coma on Sunday. She had been shot during the attack and also suffered a fractured skull.
Inquiry
As the inquiry grows in complexity – the victims had direct links to four different countries – police in southeastern France have still been unable to trace a dark-coloured 4×4 vehicle spotted near the crime scene.
Officers have also searched woodland and remote hikers' huts for any trace of the killer. An unnamed British man who alerted police to the shootings is said to have seen a car, and a motorcycle a few minutes later.
"That does not mean that this is necessarily the car involved," prosecutor Eric Maillaud cautioned however.
Four bunches of flowers next to a pile of stones and some faint chalk marks on the road are now the only sign of the tragic events of last Wednesday.
The scene of the shooting is about 15 minutes' drive via Chevaline to a road leading to the resort town of Annecy and other major routes.
Gun
The BBC says that police in France say that one gun was used in the attack on the family.
Yesterday, a bomb disposal squad was called to the family home in Surrey due to concerns around items found at the address.
For now, investigators are pinning their hopes on seven-year-old survivor Zainab al-Hilli who has just emerged from a medically-induced coma to help her recover from a fractured skull.
Officers regard her as the key witness after younger sister Zeena, four, was unable to give any information. But it is not yet known how her injuries may have affected her ability to recall the horrific events of last week.