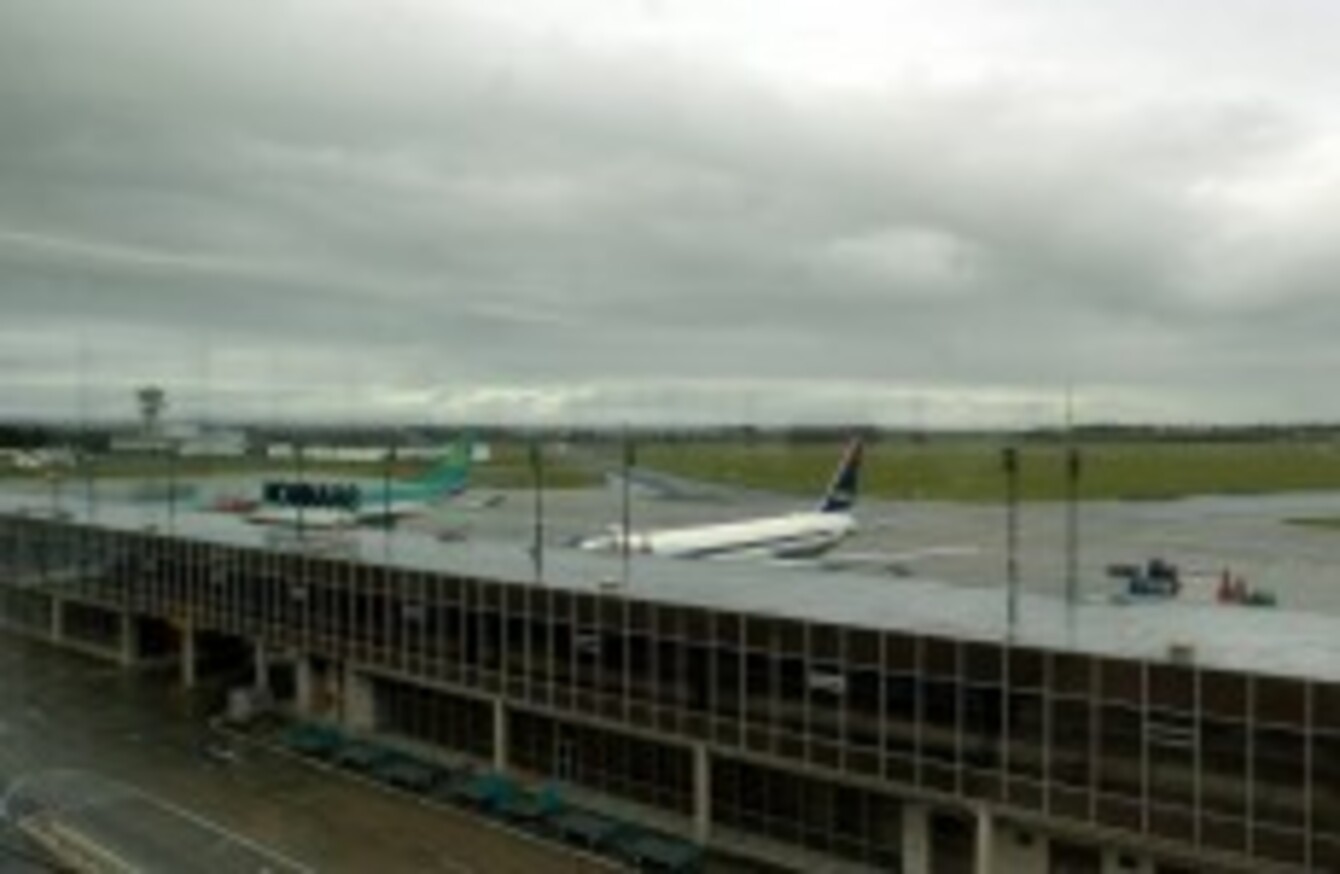 Image: Graham Hughes/Photocall Ireland
Image: Graham Hughes/Photocall Ireland
THE COUNTRY'S THIRD-largest airport has 'turned a significant corner' it has been claimed, after passenger numbers rose at Shannon Airport for the first time in five years.
Numbers at the Clare airport rose by 8 per cent in June, with over 160,000 passengers passing through, compared with 148,531 in the same month last year. The increase comes just six months after the airport began operating as an independent entity.
The increase has been largest amongst American visitors, with a 38 per cent rise last month compared with June 2012. These increases are due to two new routes at the airport: one to Chicago and one to Philadelphia.
The passenger number research, carried out by polling company Red C, also showed that a large proportion of Americans coming through the airport holidayed in the region.
The research shows that of the US transatlantic passengers who arrived through Shannon last year, 46 per cent holidayed in Clare, 43 per cent in Kerry, 30 per cent in Galway, 26 per cent in Dublin, 24 per cent in Cork and 17 per cent in Limerick.
Chief executive of Shannon Airport Neil Pakey said that the numbers were 'encouraging'.
"The growth in US passenger numbers is particularly encouraging for the regions we provide services for as tourism estimates are that US visitors spend, on average, 60 per cent more than other tourists in Ireland.
"We are also encouraged by the number of Shannon passengers now visiting Dublin.
The regions we serve offer a distinct Irish holiday experience but the quality of our road and public transport network now also enables visitors to easily access Dublin for one or two-night stays while basing themselves here.