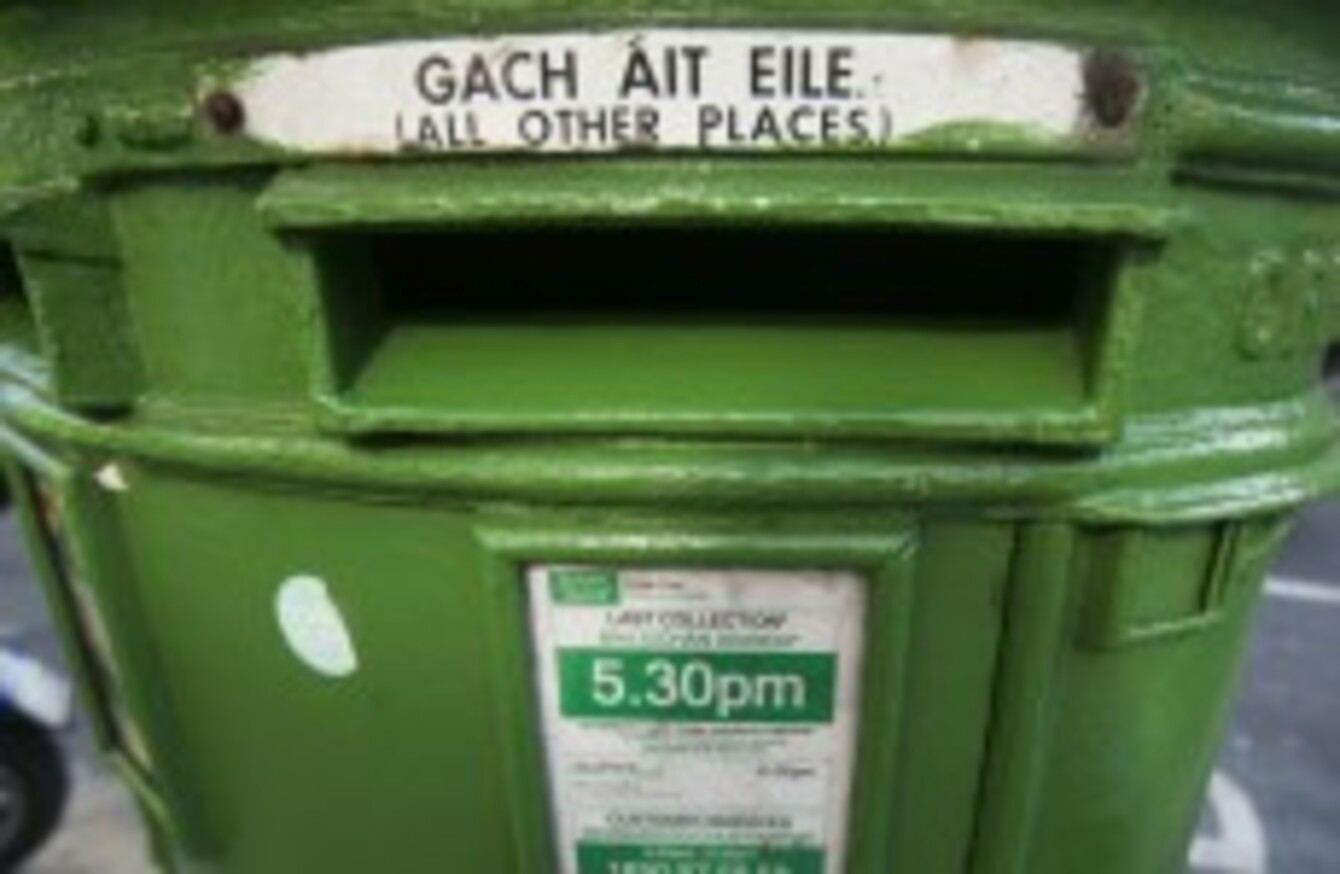 Image: Leah Farrell/RollingNews.ie
Image: Leah Farrell/RollingNews.ie
STRIKE ACTION THAT caused disruption across the country's postal system has been called off.
The Communications' Workers Union has said it has agreed to suspend industrial action at IO Systems.
In a statement, the union said the company agreed to reinstate workers in their jobs at the agreed wage levels and rostering arrangements.
An Post has welcomed the agreement, saying, "Customers may resume posting letters and parcels tomorrow".
In a statement released this evening it said:
Normal working will resume this evening in mails processing centres and any mail on hands will be prioritised for delivery.

It will take a number of days to restore the normal quality of service levels for mail.
It added that the Department of Social Protection cheque payments by mail and Passport Express services will resume immediately.
Talks between workers and management are due to begin tomorrow. CWU general secretary Steve Fitzpatrick said:
As we have consistently stated, we are prepared to engage, but only on the basis that workers at IO Systems have their jobs restored to their agreed wage levels and rosters.
"We are also prepared to back Phil Flynn's intervention in good faith.  However, we hope that IO Systems, or indeed An Post management, don't squander the opportunity that is being presented."
IO Systems is responsible for maintaining mail sorting equipment that is located at An Post's mail sorting centres.
These are located in Dublin, Cork, Portlaoise and Athlone.
The workers went on strike in a row over new rostering arrangement they said would cut pay by as much as 22%.
Back to Plan A
The Department of Social Protection has announced that it has stood down its contingency arrangements announced earlier this afternoon following the breakthrough.
Cheque payments will now issue through the postal system with those due to issue today now issuing tomorrow instead. Therefore customers who were due to receive a cheque payment on Tuesday will now receive same on Wednesday. The rest of the week's payments will issue as normal.
"Customers who normally collect their Social Welfare payment at their local Post Office, or have their payment lodged to a bank/building society account are not affected by this delay and will continue to receive their payment as normal."
Additional reporting by Cliódhna Russell.