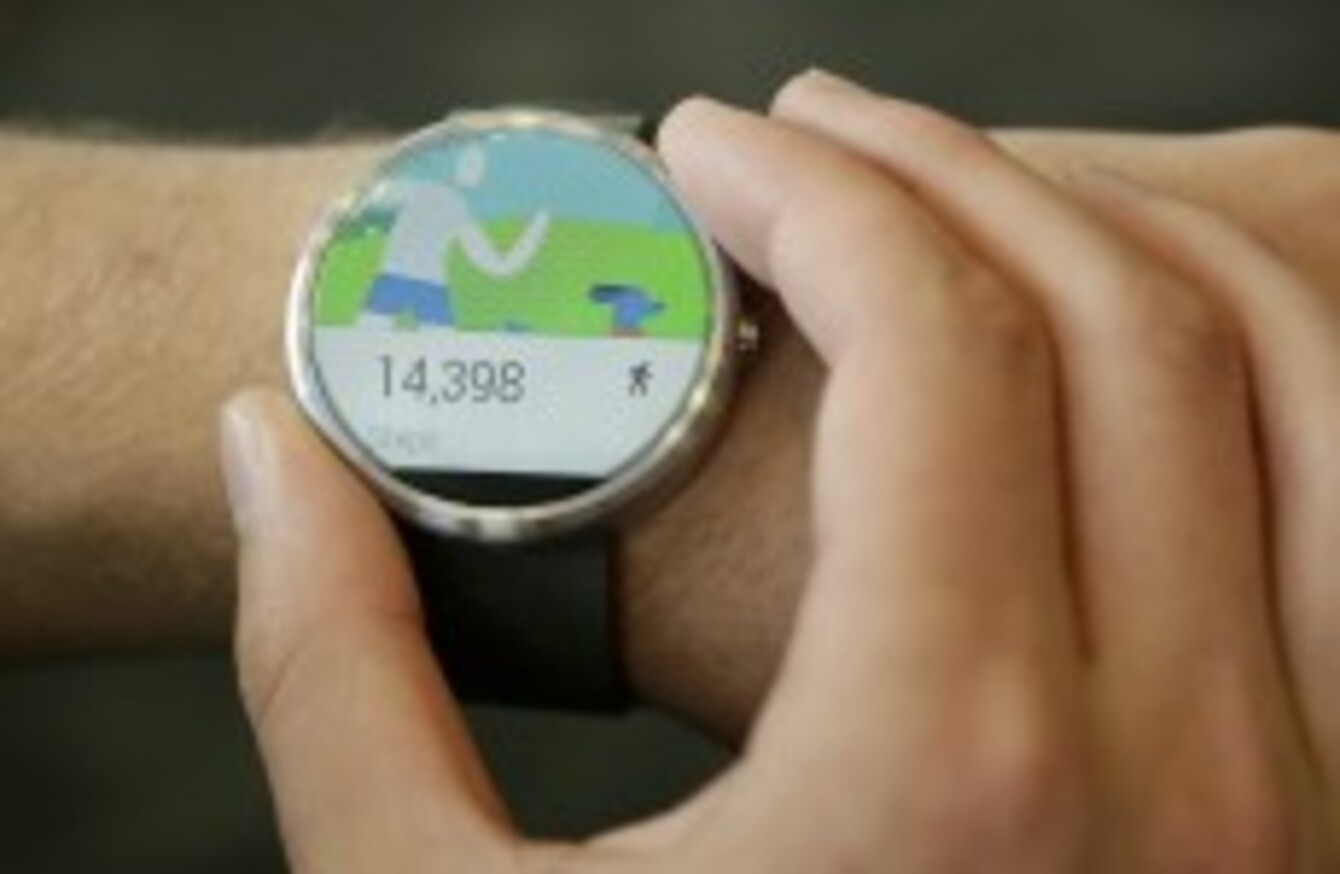 The Moto 360 smartwatch.
Image: Jeff Chiu/AP/Press Association Images
The Moto 360 smartwatch.
Image: Jeff Chiu/AP/Press Association Images
THE FIRST OF Google's new Android Wear smartwatches will begin shipping in less than a fortnight's time, and will set you back €200.
Both the LG G Watch and the Samsung Gear Live are now available to order through Google Play, with the first batch shipping on 7 July. A third watch, the Moto 360, will be released later this summer.
In short, Android Wear is effectively Google Now, but on your wrist. With a combination of cards, reminders and notifications, the device uses only basic swipes and taps to complete actions.
Practically the same functionality you would expect from your Android device is replicated here. Voice activation plays a major part with searches, reminders and requests completed this way.
Also, provided there's a version designed for Android Wear, any apps can run on it. Once the Android Wear app is installed on your smartphone, any compatible app will automatically install the Android Wear version on your watch.
Probably one of the more useful collaboration features between it and Android smartphones is the unlock feature. If you're wearing your Android Wear smartwatch, it can be used to unlock your phone simply by being in close proximity.
While it's another way of replacing the password, Google is betting that the likelihood of someone stealing both your watch and your smartphone will be slim.
So far, only a handful of apps are compatible with Android Wear. Some of the apps that will work on Android Wear include Pinterest, Eat24 – allowing you to order food directly through the watch – and the Irish music app Soundwave, which shows you what songs people are listening to in an area.
The other feature related to smartwatches which was revealed was Google Fit, a platform which organises all of the data from the different health trackers, sensors and apps you have.
It's similar to Apple's HealthKit, which was announced at its own developer conference, and it has a number of partners including Nike, Adida and RunKeeper. It's expected to arrive in Autumn, alongside the release of the new Android update L.