A YOUNG TIPPERARY woman is recovering in an Australian hospital after being involved in an accident on a farm in which her hair got stuck in a conveyor belt.
Annie Dunne from Kilkeary was working on the farm in Shepparton East about 200km north of Melbourne when the accident happened.
The young woman is believed to have been working on the farm as part of efforts to secure her second year visa. Applicants must work for at least 88 days in a regional area of Australia to secure a repeat visa.
Dunne's parents have flown out to Australia to be with her through her recovery and her friends have also set up a funding page to help cover costs.
The page, which aims to raise $50,000, says that she suffered a "very nasty injury" when the conveyor belt pulled her hair and her scalp.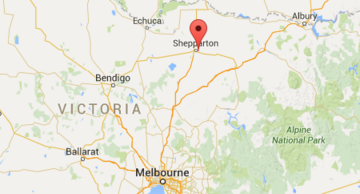 Source: Google Maps
A local news report following the accident said that the woman was airlifted to hospital in a critical condition after suffering "major head injuries".
A friend of the family told TheJournal.ie that they would be well known as a "popular hard-working family" from outside the Nenagh area.
The funding page says that money raised will go towards helping Annie with her medical expenses and her family's travel costs.
Source: mycause.com.au