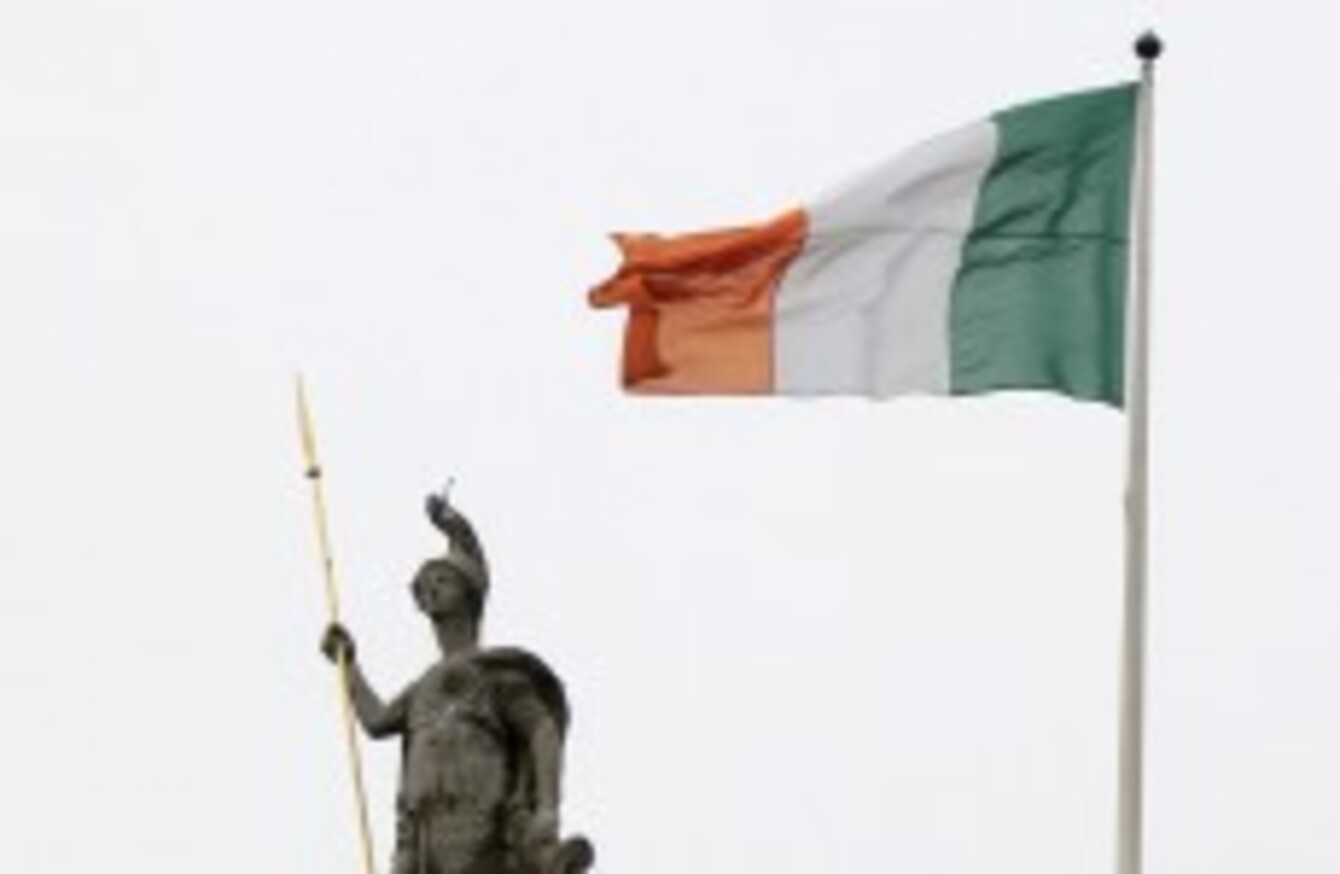 Image: Peter Morrison/AP
Image: Peter Morrison/AP
THE COMPOSER of Ireland's national anthem, and the man who created the first Irish tricolour, were remembered at a ceremony in Glasnevin cemetery today.
Arts minister Jimmy Deenihan attended the ceremony to honour Peadar Kearney and Edward Hollywood, who are both interred at the cemetery.
A lone Irish Army piper played a lament in honour of the two men, while wreathes were laid at their graves.
Hollywood, born in 1814, was a silk weaver from the Liberties who travelled to Paris as part of an Irish delegation to the second French Republican government in 1848, where he was inspired by the French tricolour to create an Irish equivalent.
His republican tricolour – featuring green to represent the Gaelic tradition, orange to represent the followers of William of Orange, and white to represent peace between them – was later adopted as the flag of the Irish Republic in 1919 and by the Irish Free State which succeed it in 1922.
Kearney, born in 1883, was a personal friend of Michael Collins and the composer of numerous rebel songs and wrote the lyrics to 'The Soldiers Song' (in English) in 1907. The Free State adopted an unofficial Irish translation, Amhrán na bhFiann, as the national anthem in 1926.
Also present at today's ceremony were John Green, Chairman of Glasnevin Trust and George McCullough, the chief executive of the Glasnevin Trust.