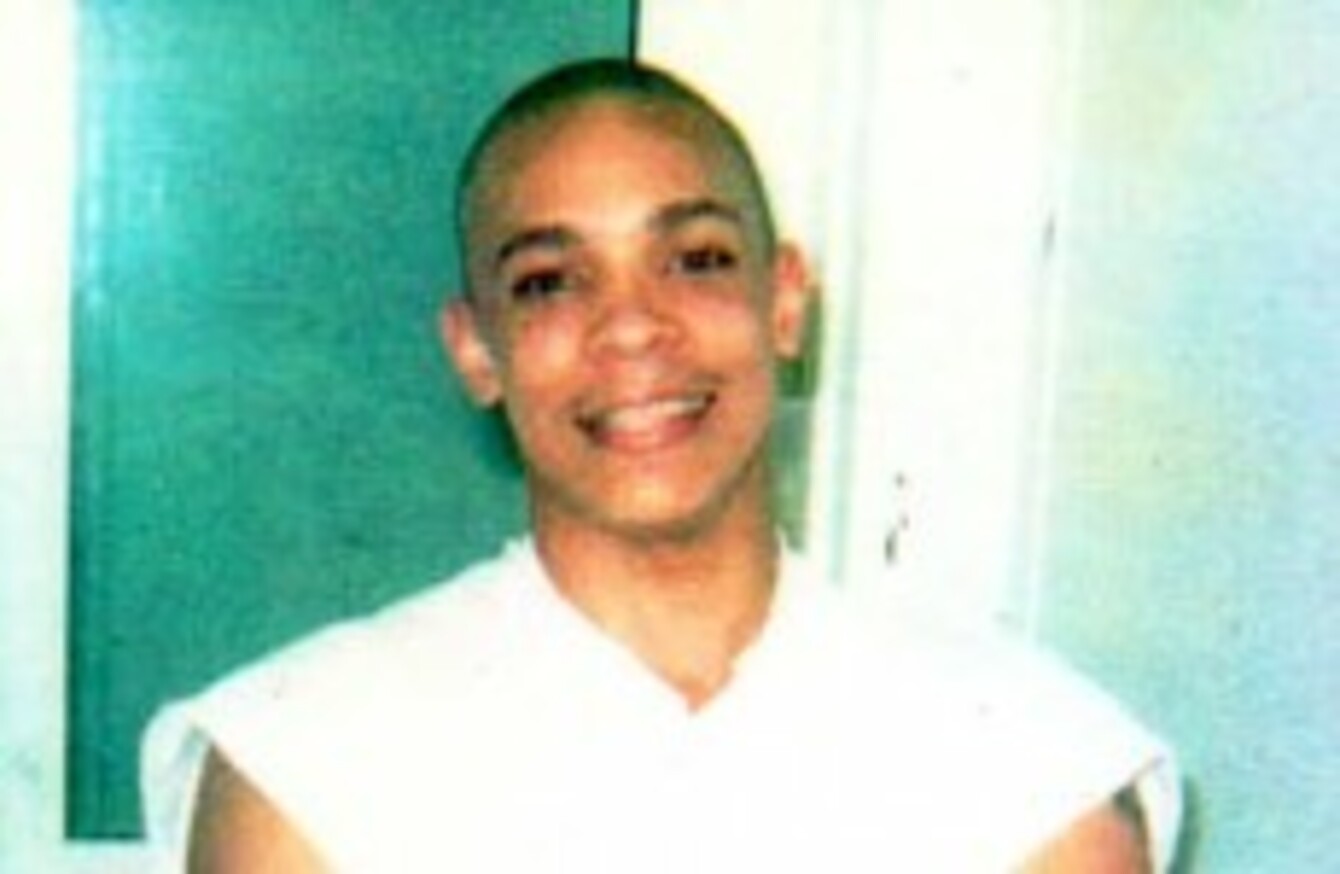 Anthony Haynes is set for execution in Texas later this month.
Anthony Haynes is set for execution in Texas later this month.
AMNESTY INTERNATIONAL IRELAND is to collect signatures in three Irish cities today, seeking to stop the execution of a Texan death row inmate who is scheduled to be executed later this month.
The petition, which will be circulated in Dublin, Galway and Cork, is to mark World Death Penalty Day – an international event hoping to encourage the last few countries with capital punishment to abandon the practice.
Amnesty's Colm O'Gorman said while the vast majority of countries had now abandoned the death penalty, there was "a tiny, and increasingly isolated, group of governments" who continued to put prisoners to death for certain crimes.
There are 21 countries left who still put prisoners to death, including the United States, where a growing number of states have placed moratoriums on any further executions.
The example of Anthony Haynes has attracted particular attention, because Texan law only permits executions if the prisoner is deemed to pose a threat even to other inmates.
Haynes had no criminal record prior to his conviction for shooting an off-duty police officer in 1999, and Amnesty argues that his defence case was botched – as it did not mention the fact that Haynes had taken crystal meth for the first time two days before the shooting.
The jury was also not informed of Haynes' diagnosis with ADHD and mental health problems. He is to be executed on October 18.
"The momentum around the world is towards ending executions, but men and women like Anthony Haynes are still at risk," O'Gorman said.
"Every signature collected tomorrow is another voice against the death penalty, another voice raised in protest to prevent a man being put to death."