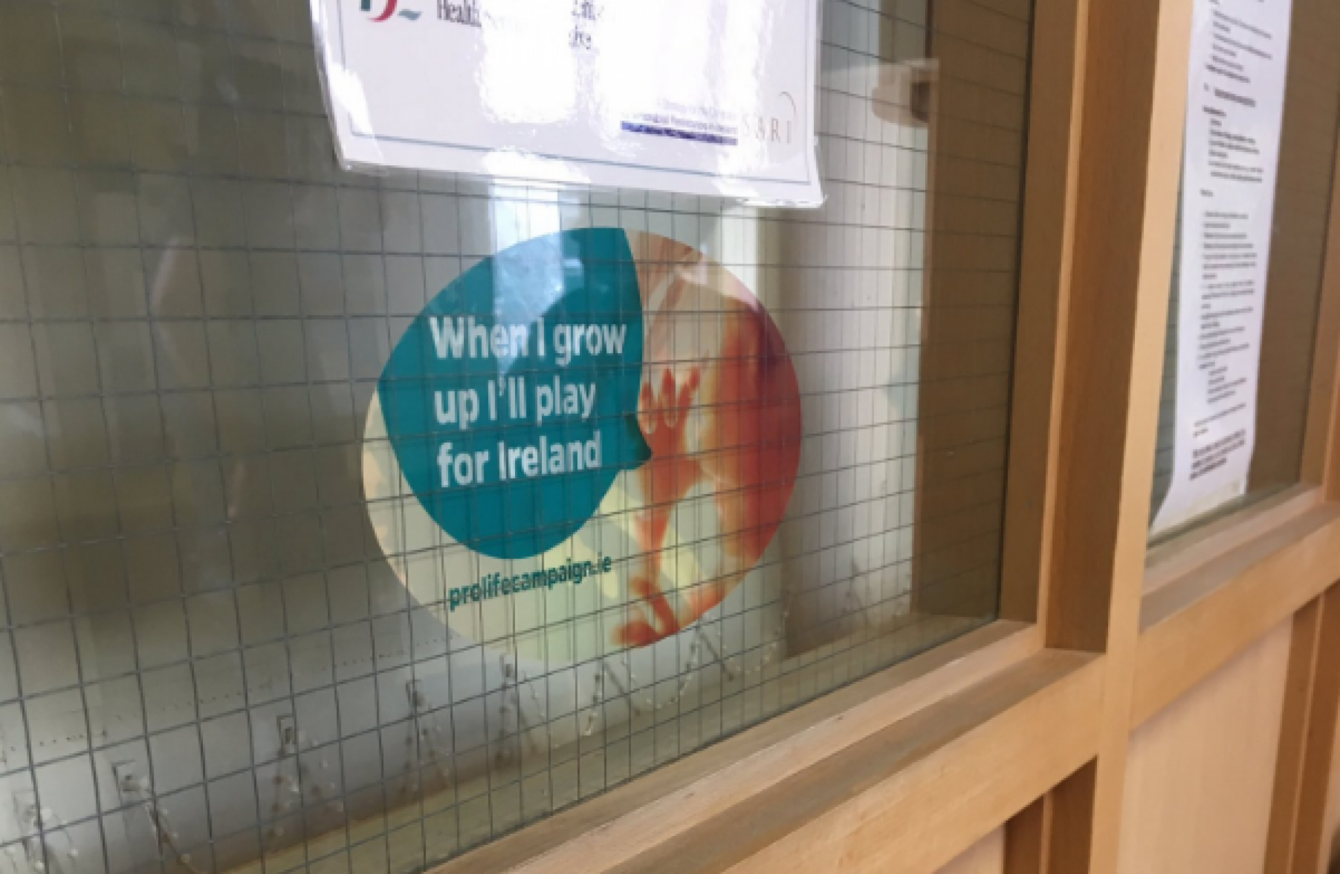 The sticker on display in Portiuncula Hospital.
Image: Twitter
The sticker on display in Portiuncula Hospital.
Image: Twitter
THE HSE HAS removed an anti-abortion sticker that was put on display in a waiting room in Portiuncula Hospital Ballinasloe.
The sticker was stuck to a window in the phlebotomy room in the Outpatients Department of the hospital.
It was photographed and posted on Twitter by a woman who noticed it during a visit to the hospital yesterday. She complained to the HSE and asked them for a response.
The tweet generated a considerable amount of reaction with several other people also saying they were also contacting the HSE to make a complaint.
The HSE replied to the woman on Twitter saying: "This was displayed in a public area & was removed as soon as we became aware of it. It was displayed without permission from hospital staff."
When contacted by TheJournal.ie the HSE said that the sticker was "displayed without the knowledge of hospital management."
Speaking to TheJournal.ie the woman, who wished to remain anonymous, explained that the sticker was stuck to the inside of the window. The room also appeared to be locked while she was in the waiting room.
This room forms part of the waiting area of outpatients and when you're waiting for bloods you're sitting directly across from it.
The sticker was advertising a pro-life group and featured a picture of a foetus saying: "When I grow up I'll play for Ireland."