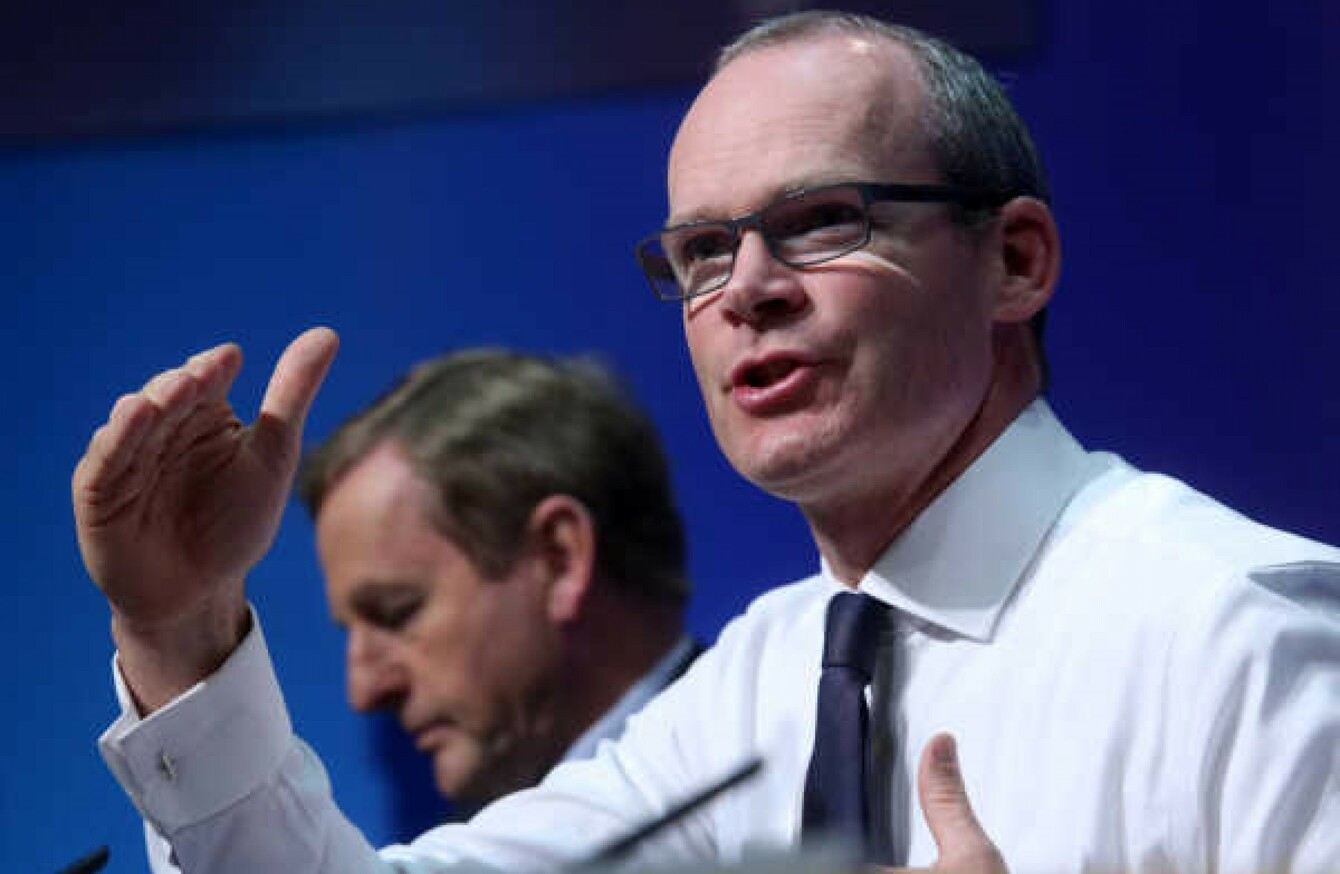 Housing Minister Simon Coveney (file photo)
Housing Minister Simon Coveney (file photo)
HOME SWEET HOME – the housing campaign that took over Apollo House in Dublin last month – has accused the Government of making a u-turn on commitments it made during negotiations around homelessness.
Campaign spokespeople hit out at Government last night after an Anti-Evictions Bill from AAA-PBP was narrowly defeated in the Dáil yesterday.
The bill sought to amend the Residential Tenancies Act 2004 in a number of ways. For example it would have removed the sale of property as a grounds for terminating a tenancy.
It was opposed by the Government and a final vote of 51-51 led to Ceann Comhairle Seán Ó Fearghail casting the last vote in support of the Government.
Housing Minister Simon Coveney met with representatives of Home Sweet Home earlier this month to negotiate the quitting of Apollo House.
Following the talks on Friday 6 January, both sides could not agree on a joint-statement to be released around what was specifically agreed upon around the occupiers leaving the building.
Coveney said yesterday in the Dáil that "no written agreement was signed off by both sides". He said that many of the commitments made to Home Sweet Home had already been made.
"I gave a reassurance to Home Sweet Home that they would be implemented."
Dispute
Home Sweet Home yesterday condemned the government voting down the anti-evictions bill.
Spokespeople described it as "a missed opportunity to protect people in need".
"The government's decision today is a guarantee of further instability for people nationwide who are facing the reality of becoming homeless," spokesperson Robert Murtagh said.
Home Sweet Home has also accused Coveney of "a complete contradiction" of the terms reached by both sides during their negotiations.
In a statement issued after the talks earlier this month, Home Sweet Home listed the terms agreed upon with Coveney, and released a seven-point plan around tackling homelessness.
However, a number of these – including the minister declaring a housing emergency and attributing the opening of two new hostels directly to the Home Sweet Home campaign – have not been accepted by Coveney.
He said in the Dáil yesterday that he had not seen the seven-point plan released by Home Sweet Home before it was issued.
He said that announcements that he had "made an agreement in writing with the Home Sweet Home campaign" were "simply not true".
"What is true is that much of what was in the statement was agreed at our meeting," said Coveney.
Unfortunately, people were claiming credit for certain things.
In response, Home Sweet Home said that Coveney's comments, along with issues that arose last week around housing the Apollo House residents:
Raised questions regarding the Minister's commitment to providing support to those who are homeless and those at risk of homelessness.