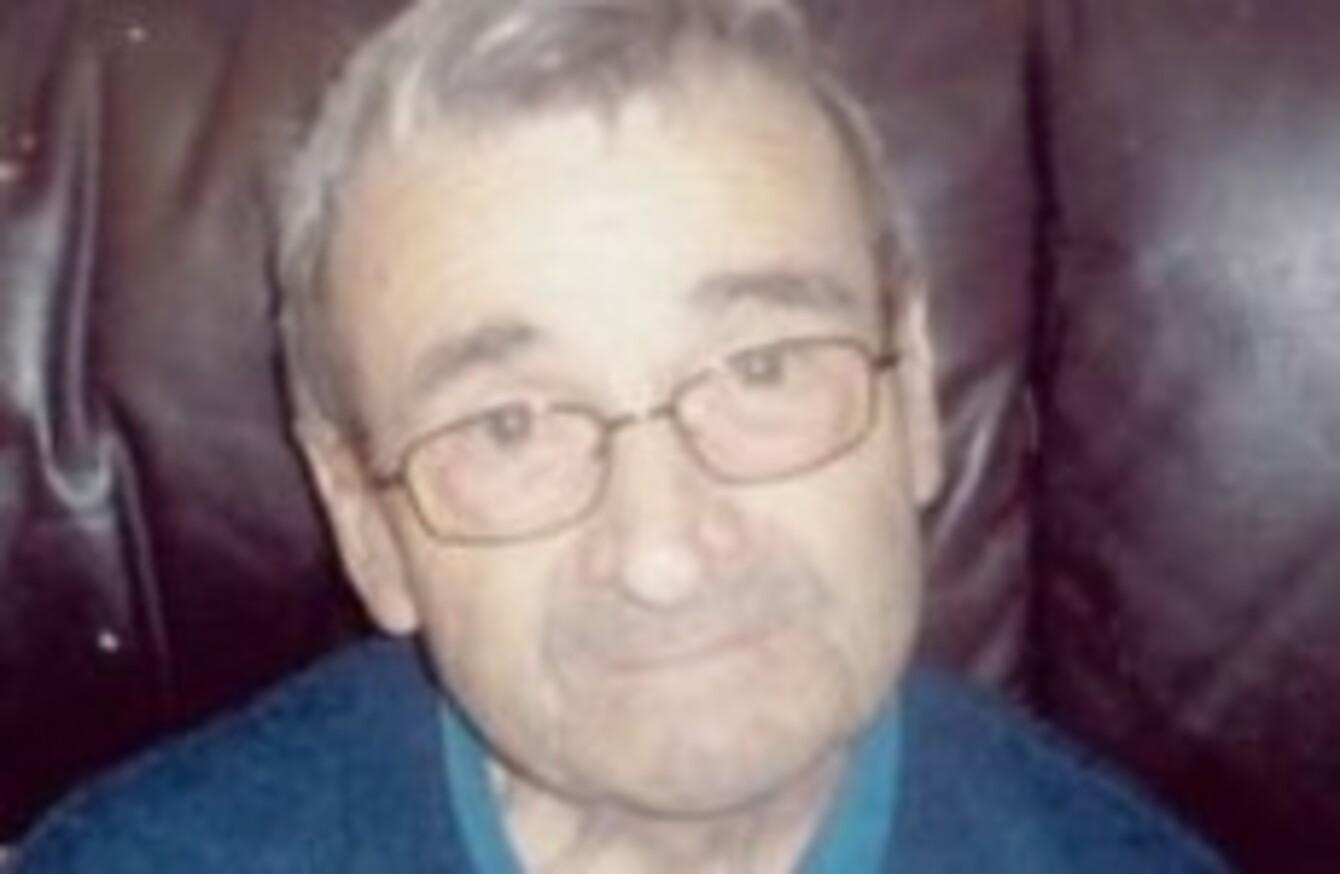 Image: Garda Press Office
Image: Garda Press Office
THE FAMILY OF Thomas Kennedy, missing for almost six months, have issued an emotional appeal to the public for their continued help in finding him.
They are also appealing for continued vigilance in the search for other missing persons.
The 81-year-old was last seen in the Virginia Park area of Finglas, north Dublin, on July 29.
There have been no confirmed sightings of him since.
His disappearance sparked a widespread search by volunteers, many of which spared their own time despite having little or no connection to Thomas, his family noted.
"There's always a slight hope that he'll come back to us," his son Vincent said in a video appeal.
I'll never give up.
"The weirdest thing about it is that there's no CCTV footage of him whatsoever.
"If, God forbid, he is dead, we could grieve. It's closure. The hardest part is not knowing where he is."
His daughter-in-law, Clare Kennedy, is concerned that due to the number of people going missing, Thomas may slip out of the public's attention.
"There's a lot of people who have gone missing since and have been found, and we're a bit concerned that people will automatically assume [...] he might have been found," she explained.
"We just want to tell people, we still need to bring him home."
Vincent appealed for the public to keep an eye out at Christmas, in the hope that even one missing person can be returned safely to their family.
Source: JamieJayCar .Videos/YouTube