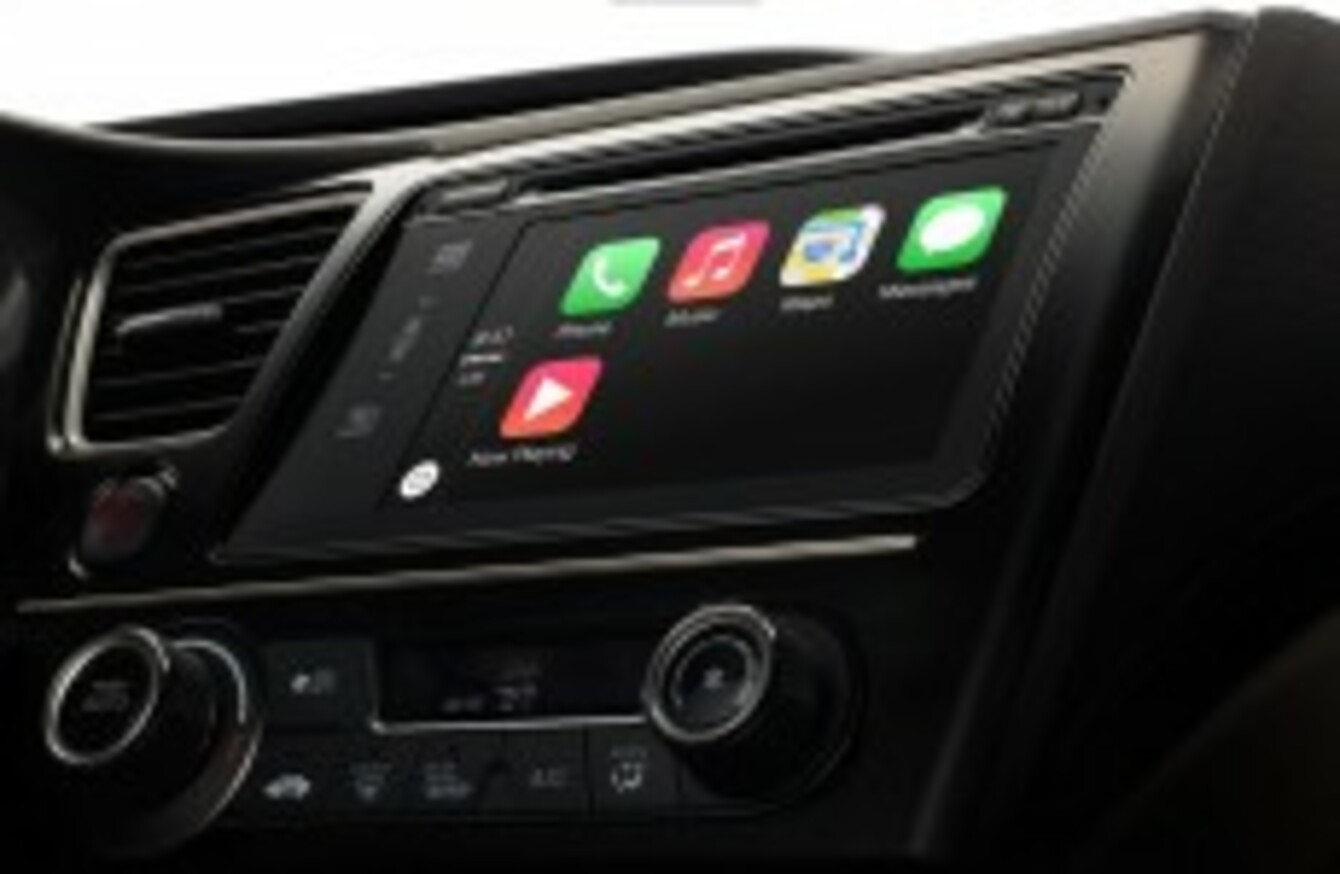 Image: Apple.com/ios/carplay
Image: Apple.com/ios/carplay
AFTER MONTHS OF rumours, Apple has announced the arrival of its own iPhone-integrated, hands-free software service for cars.
Named CarPlay, the service is built around Siri voice commands, allowing drivers to respond to calls, reply to text messages, and access their music library or Spotify.
Cars will have a dedicated button on the steering wheel to activate Siri, but CarPlay can also be controlled by touchscreen and by using the dials and buttons in your car.
Apple Maps will play a major part in the service as it will provide car navigation, traffic conditions and estimate the length of time it will take to arrive at your destination.
The first cars supporting CarPlay will come from Ferrari, Honda, Hyundai, Jaguar, Mercedes-Benz and Volvo, and will debut at the Geneva Motor Show later this week.
Another twelve car manufacturer including Nissan, BMW and Jaguar Land Rover are expected to integrate the service in the future.
CarPlay will be included in the latest iOS 7 update and only iPhones with Lightning connectivity (the 5, 5S and 5C) support the service.
For launch, it will only be available in 13 countries including the US, Japan, the UK and France, and it's not clear when it will arrive in Ireland or other countries.
The service will be in direct competition with Google's Open Automotive Alliance, a service which aims to bring a specially-designed Android system to cars, as well as Microsoft's own hands-free service called Sync, which is found in Ford's vehicles.