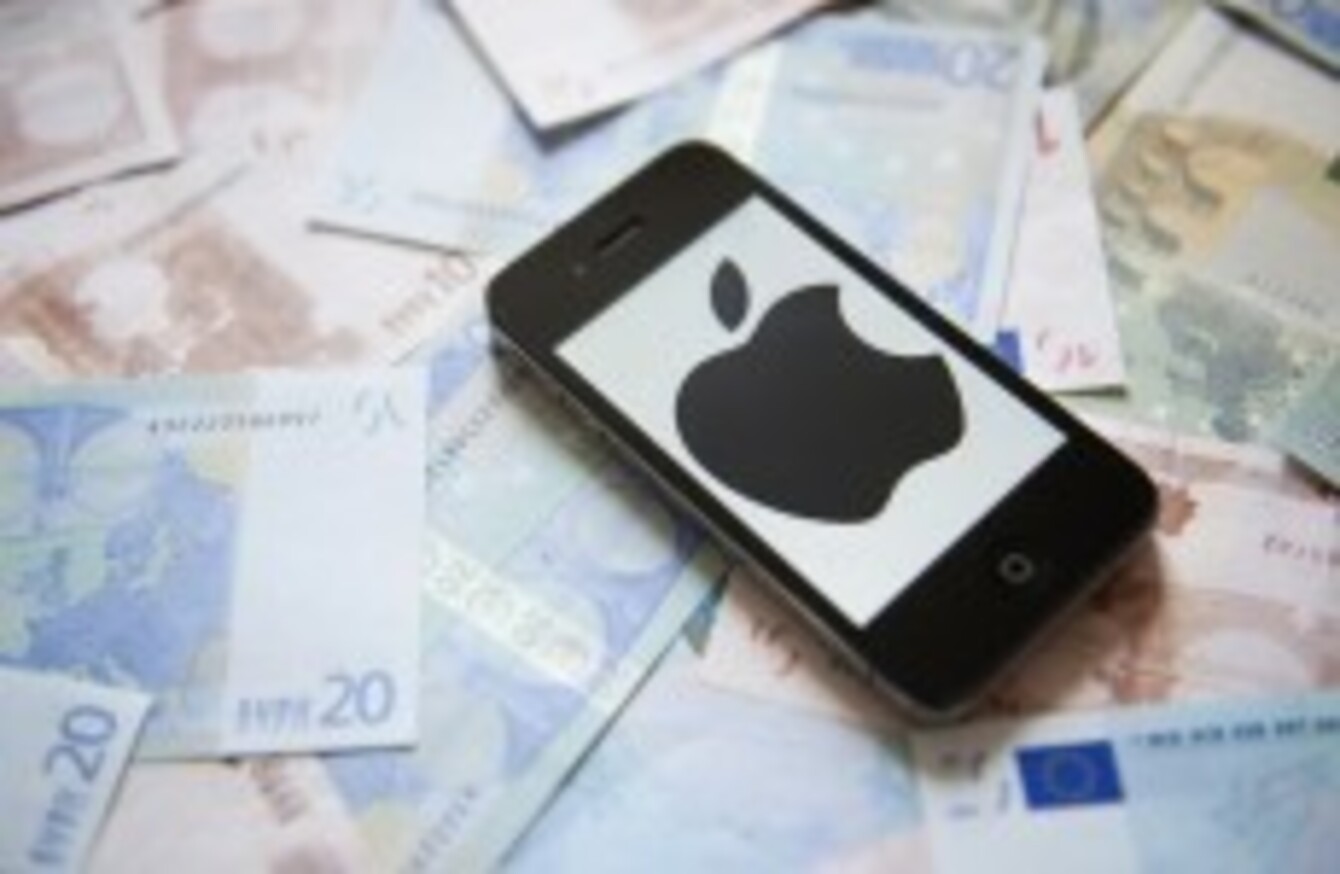 Image: Tim Goode
Image: Tim Goode
APPLE HAS ANNOUNCED second-quarter profits of $7.7 billion.
That figure comes off the back of $37.4 billion in revenue for the three month period up to 28 June.
While those figures may not sound tangible, put it this way: if revenue were GDP, Apple's three months would have put it 89th in the world.
Extrapolated for a full year, Apple's revenue would put it 58th in the world, ten places behind Ireland, with a higher GDP than Bangladesh.
If its 80,000 workers were citizens, Apple would have a per capita GDP of $1.875 million. Ireland's is around $45,000.
Despite those eye-watering figures, revenues are around €600 million below what had been expected.
Overall, Apple's growth prospects are looking brighter as anticipation builds for the upcoming release of the next iPhone, a model that is expected to cater to consumers yearning for a bigger screen.
Earnings rose at the highest rate in nearly two years as Apple sold 35.2 million iPhones during the period. iPhone shipments climbed 13% increase from the same time last year, even though many people are believed to be holding off on new device purchases until the next version comes out this fall.
"From an execution perspective, we did a really great job," Apple Chief Financial Officer Luca Maestri said in an interview with the Associated Press. "We have some things in the pipeline that we think people will really be excited about."
Sales of iPads dropped 9.2%, but Mac and iPhone sales were strong, the company said.