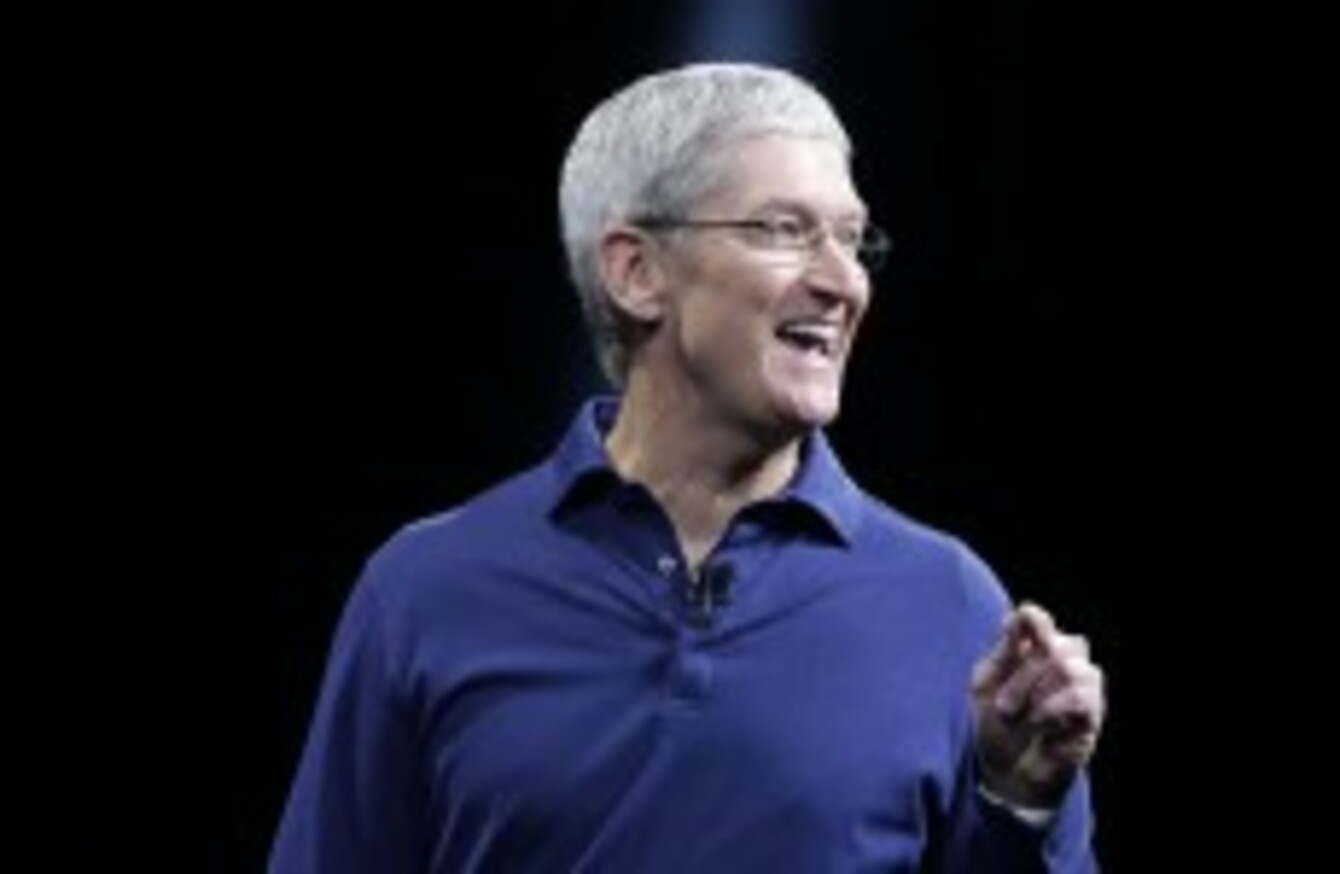 Image: Jeff Chiu/Press Association Images
Image: Jeff Chiu/Press Association Images
ANOTHER YEAR HAS passed and Apple's plans for the next year have been revealed to everyone.
Not only was the launch of Apple Music confirmed, but updates to iOS, Mac OS X – called El Capitan – watchOS, Apple Pay, and its own news app were some of the things covered.
There were a number of things to take away from the two and a half hour keynote, but here are the main points.
Apple is pushing the privacy angle, but how much of it is true?
When Apple CEO Tim Cook spoke out against services like Google and Facebook using your data to power their services last week, it was clear that this was something Apple would repeat again and again as a way of separating itself from its rivals, and that was the case last night.
Any service that required data came with the reassurance that all data is anonymised and is carried out through deep-linking apps.
That means any service that requires context or info will manage to tread the line by offering personalised information without compromising your data. Combine that with a number of extra security features for iOS 9 and on the surface at least, it looks like it's sticking to its promise.
Whether its services offer similar functionality to rivals like Google Now is tough to say, and what data is being used and where it goes is anything but clear, but at the very least, Apple is hitting all the right notes taking this stance.
iOS 9 bucks the trend (somewhat)
In terms of updates, iOS 9 was more a case of refining what's there instead of introducing new features, but that was necessary considering how much criticism it got for iOS 8.
You have Proactive, which acts like Google Now by serving reminders and contextual info based on your calendar, email, location and apps, and improvements to Spotlight will include results within apps.
Combine that with the smaller updates to Apple apps like Photos, Notes and Maps and low power mode to extend battery life, and it's looks like a good update.
The most noticeable news isn't a feature but the fact that iOS 9 will work on iPhone 4S and newer devices.
Considering previous updates to Apple's OS gradually phases out previous iPhone and iPad versions, keeping it on the same devices that iOS 8 works on expands its reach and at least reduces criticism that it makes people update devices by making them redundant through software.
Also, the size of iOS 9 will be much smaller – 1.3GB compared to iOS 8′s 4.6GB – and the release of a public beta next month shows it wants to avoid the issues that plagued iOS 8.
Diversity in Apple takes some steps forward 
For Apple keynotes, one of the main criticisms was the lack of diversity. While promo videos showing people from different creeds and demographics, its talks were fronted by the same few people.
This one shook up the formula a little by having two women speaking: Jennifer Bailey about Apple Pay and Susan Prescott about Apple News, for the first time in years (only three women have spoken at a WWDC event since 2007 and none of them worked for Apple).
Both were comfortable in their respective talks- Prescott even threw in a few good jokes to lighten the mood and keep things ticking along smoothly – and while it wasn't a massive leap forward – Google's own developer conference had people from a wide variety of backgrounds speaking at its event showing it still has a bit to go - Apple deserves praise for addressing it.
Does Apple Music even have a purpose?
As a whole, the section dedicated to Apple Music was a stark contrast to the rest of the keynote.
Sure there were a few less than interesting moments peppered throughout the event as a whole, but the momentum was there. That came to a halt when Apple Music was announced, a service that everyone knew was coming long before it was announced, and well, it was strange.
Both Jimmy Iovine and Drake's segments weren't exactly polished and nobody really explained why the service was revolutionary, despite saying the word a couple of times throughout the half-hour segment.
Instead, it feels like a mashup of features from different services rolled into one Apple-like UI.
At best, we got to listen to different music being played and a few promo videos involving Beats One, its 24-hour internet radio station which will be broadcast from three different cities.
That's the one idea that could work out of all of this since a truly global radio station hasn't been tried out yet, but that's it.
There are some nice touches though. The service has a three-month free trial and integrates with Siri so you can search for context-related queries like 'what song is in that movie' but small, nice touches won't be enough for people to leave Spotify or any other music service.
The stage is set for the iPad to become a business device 
Despite the hype, tablets have yet to take off. Much had been made of their arrival, but smartphones and laptops have stopped them from making a significant dent in the market.
For iOS 9, the big change isn't the features introduced but the fact that there were iPad and iPhone specific features, mainly multitasking for iPad.
Split-screen mode was the most noticeable addition to the range, allowing users to view apps either 50/50 or 70/30 as well as picture-in-picture mode, allowing users to view video while they work.
For regular users, these features are nice to have but really it helps position the iPad as a productivity device, similar to Microsoft's Surface range.
When you consider its partnership with IBM and the rumours of an iPad Pro circulating, consider this the groundwork for the iPad being marketed as an enterprise device.
Microsoft may have something to say about a particular graph
When talking about iOS and Mac OSX adoption rates, Apple used the opportunity to take subtle digs at both Windows and Android by showing how slow the adoption rate was for both Windows 8.1 and Lollipop.
While Android's problem is massive fragmentation, Microsoft is preparing Windows 10 to be a major release globally late next month and bring most users, if not all, up to speed. If it gets close to addressing this issue by the time the next WWDC is held, Apple may have to ditch the comparison chart.
Does Apple really expect artists to use another social network?
Back in 2010, Apple launched Ping, a service which was on iTunes and was described by Steve Jobs as a mixture of Facebook, Twitter and music. "We think this will be really popular very fast because 160 million people can switch on it today," he said at the time but such hopes never materialised.
Now it's back again with Connect except there are more than 800 million iTunes users and smartphones are more prevalent.
Yet the issue isn't just getting people to use it, but artists as well. Since they already use Facebook, Twitter, Instagram, Snapchat to name just a few, what reason do they have to add another social network to the list?
Will it just be a place where posts from other social networks will be cross-posted or is there anything that will convince them to post original things that can't be found elsewhere? The answer isn't clear, and if there isn't a fresh angle to separate it from other sites, it could be dead in the water.
Apple has (indirectly) given Android a big compliment
While Apple has poked fun at its rival OS, there was one noticeable addition that wasn't mentioned at the keynote. Apple Music is available on Android and Windows. If anything, Apple knows for its service to succeed, it needs to reach as many people as it can.