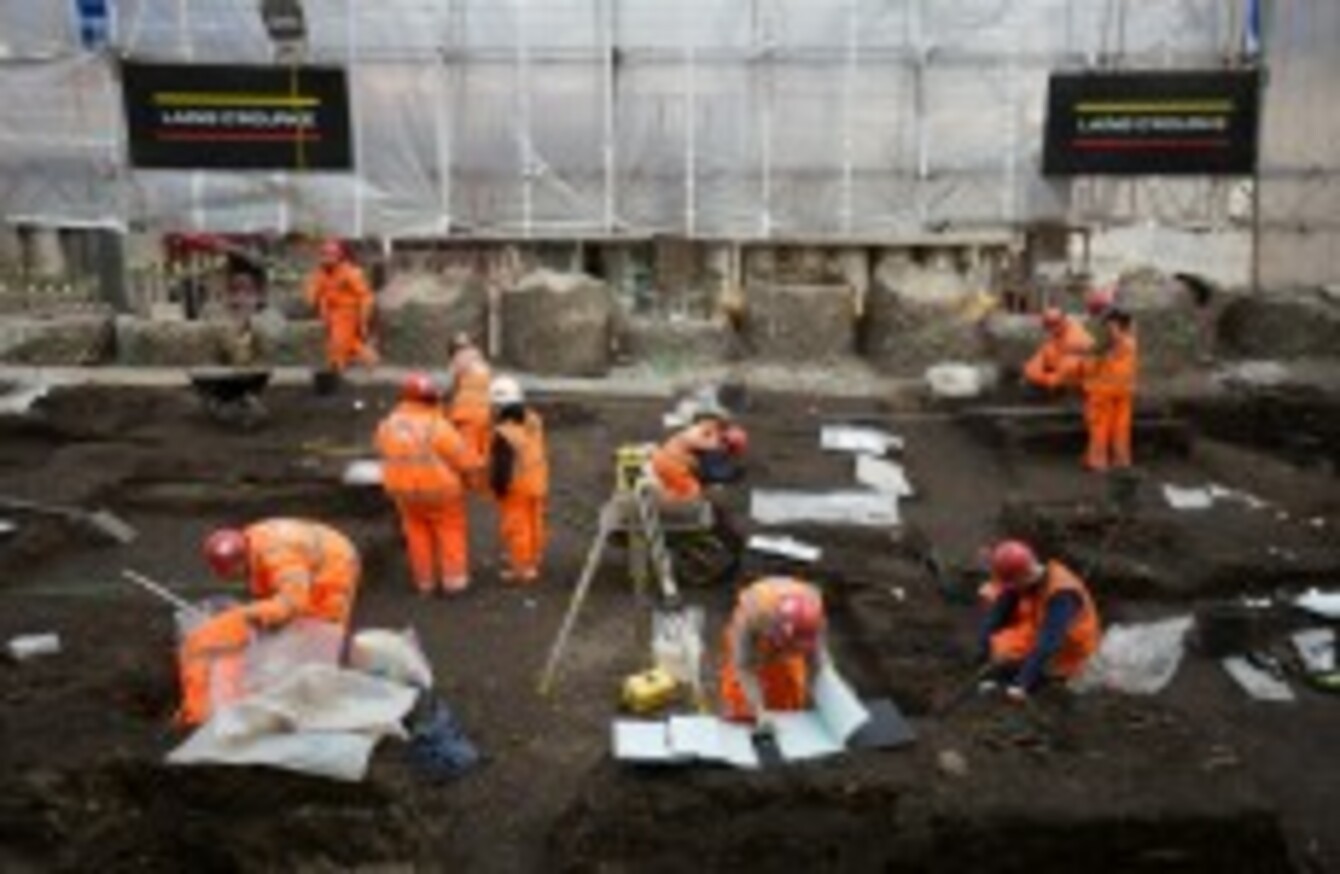 Image: Daniel Leal-Olivas
Image: Daniel Leal-Olivas
ARCHAEOLOGISTS IN THE Unite union have voted not to accept jobs below the living wage of €11.45 an hour.
Despite a vast number of entry-level archaeologists having post-graduate degrees, the average pay for a site assistant on a short-term contract is €9.65 an hour.
Archaeologists are employed on a number of projects in construction and by consultancy firms.
The union's members have now decided not to take any job where the pay is less than the living wage of €11.45 an hour.
Archaeologist Matt Seaver – chair of the union's Archaeology Branch – said that many had left the profession because of poor pay.
Commercial archaeologists in Ireland, who are charged with protecting our heritage, are facing a low pay crisis. Most are on short term contracts with many earning well below the living wage. They have difficulty meeting basic costs such as childcare or rent, as well as the costs of subsisting on short fieldwork projects away from their home base.
"In the medium term, Unite is seeking a legally enforceable Registered Employment Agreement governing the terms and conditions of commercial archaeologists.
"In the short term, we need to address poverty pay, which is why our members have voted not to accept jobs paying less than €11.45 per hour".