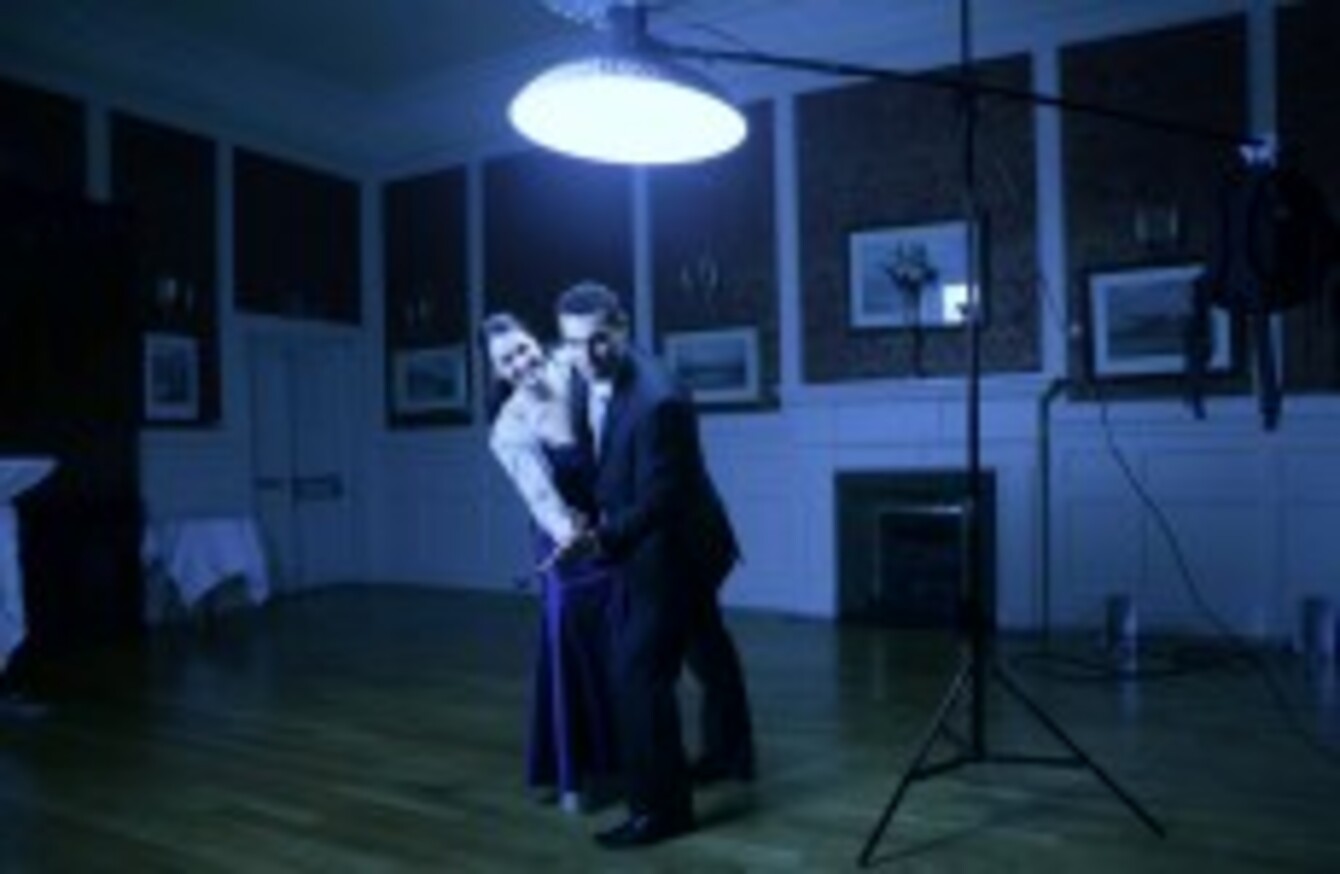 Cork legend Seán Óg O'hAilpín lends his support to the Cork Association for Autism's gala ball.
Image: Darragh Kane
Cork legend Seán Óg O'hAilpín lends his support to the Cork Association for Autism's gala ball.
Image: Darragh Kane
THE WORLD WENT green in the last week, with landmarks across the globe lighting up to mark St Patrick's Day.
In nine days, the world is being asked to light up again, this time for World Autism Day, which will be marked on Wednesday, 2 April.
Around one in every 100 people is believed to be on the autistic spectrum, but some research suggests it could be one in 70.
Tara Mathews of the Irish Society for Autism (ISA) says that Irish people are welcoming of those with autism.
"Generally, Irish people are very welcoming of people with autism. We're pushing to have autism awareness training everywhere because people with autism are in your local shops, they're in your offices."
Tara says that a proposed bill that would enshrine in law a strategy and minimum rights for a person with autism can expect, which is being proposed by Labour's Michael McCarthy would go a long way to improving the lives of those with autism in Ireland.
A host of events will be held across the country to mark the day, with a number. Here's some of what you can find around Ireland.
Countrywide
Autism Speaks is asking people to light buildings up on 2 April to raise awareness of the syndrome. The Empire State Building, the Sava Temple in Belgrade, The Torch in Doha and The Sydney Opera House have already signed up.

The Christ the Redeemer statue is lit up in blue at night to commemorate World Autism Awareness Day in Rio de Janeiro, Brazil in 2011. (AP Photo/Felipe Dana)
To sign up to turn your building blue, click here.
The ISA will have events at all of their residential centres across the country.
Odeon Cinemas and Cineworld are just two of the cinemas which host autism-friendly cinema screenings, where lights are kept on and the sound is lower. These are also organised by a host of local organisations.
Cork
The Cork Association for Autism 'Light it up Blue' Gala Ball will take place at The Maryborough Hotel and Spa, Douglas, Cork on Saturday, March 29.
The black-tie affair is one of the organisations main fundraisers in the year and all funds raised will go towards the Cork Association for Autism's 'Building for the Future' Project. Tickets are priced at €75 and can be booked at the C.A.A. fundraising office at 18 Cook St, by calling 021 427 1808 or on-line here.
Kerry
In Kerry, the Irish Society for Autism will have a pre-opening for their new service in Dromavalley, Tralee.
Dromavalley is a social care model for people with autism incorporating day and residential services.
Pat Matthews, the Executive Director of the Irish Society for Autism says the centre will be one of the best in the country.
"Dromavalley will be a centre of excellence for people with autism in the Kerry region".
The event will be attended by a group from the Czech Republic, who are planning to use Irish residential centres as a model for services in their home country.
Dublin
In Blanchardstown, HOPE Autism Care Centre will hold a family fun day at Mountview Community Centre from 3-6pm. Special guests on the day will include the 2012 Irish Olympic boxing team and the Garda Brass Band.
Offaly
On 30 March, Lough Boora Parklands will play host to a family day that will raise funds for Irish Autism Action. The day will be hosted by Midlands 103 presenter Will Faulkner and will feature a 10km run, a 6km fun run and a family walk. To enter click here.
Have we missed your event? Email paulhosford@thejournal.ie and we'll add it in.