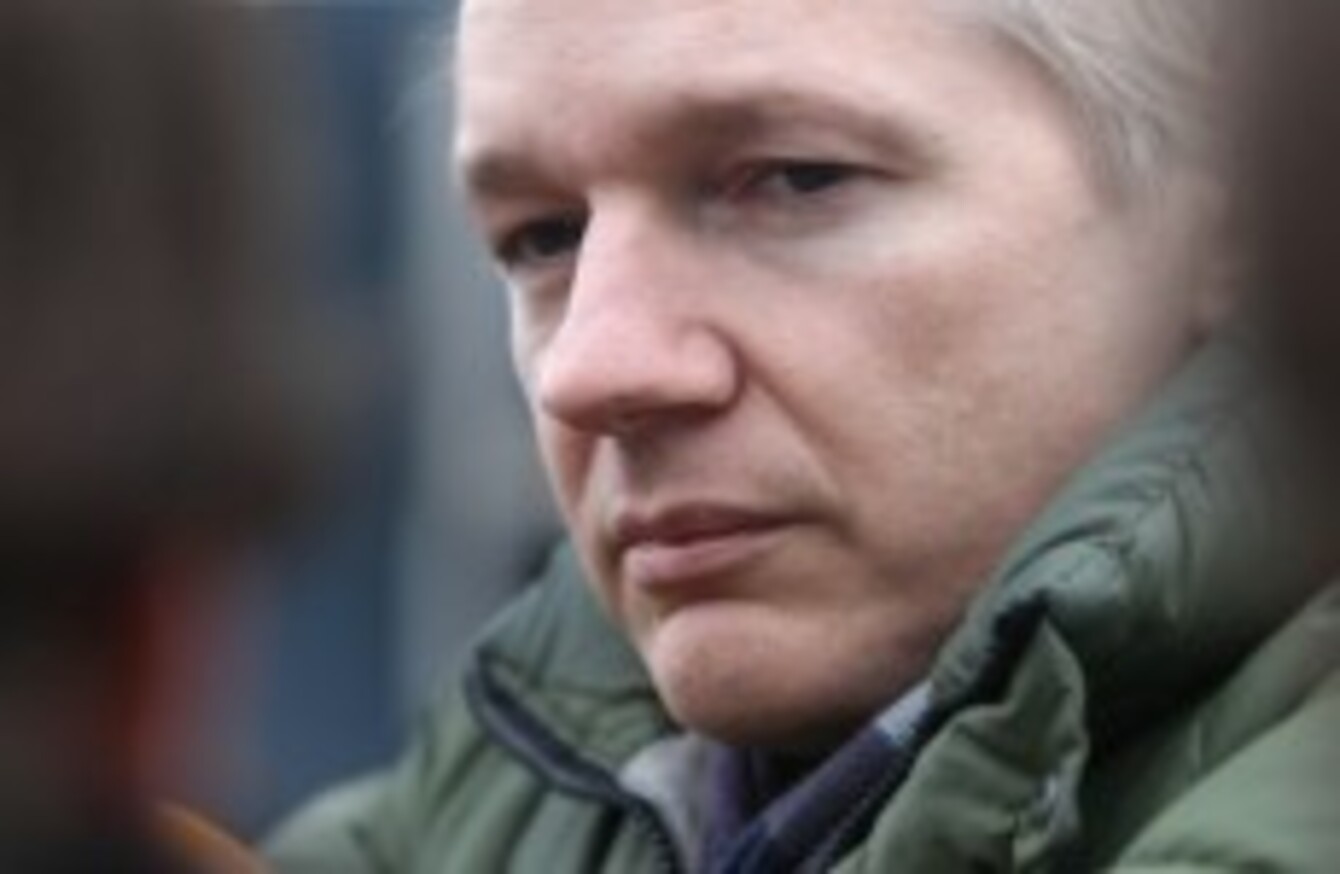 THE WIKILEAKS FOUNDER Julian Assange, who is on bail in Britain while he awaits extradition to Sweden on charges of rape, has said his accusers "may have got into a tizzy" over the possibility that they could have contracted an STD from him and gone to the police.
Assange denies the allegations, and believes the case is politically motivated.
In an interview with the BBC, Assange said he was fighting extradition to Sweden, because he believed natural justice would not occur there. He said:
What is requested is that I be taken by force to Sweden and once there, be held incommunicado: that is not a circumstance under which natural justice can occur.
"They got into a tizzy"
Assange also said it was possible that the allegations against him arose from the two women going to the police for advice rather than to make a complaint. He said one possibility was that, after having discovered they had both been sexually involved with him, the women got into a "tizzy" about the possibility of sexually transmitted diseases, and went to the police for advice "and then the police jumped in on this and bamboozled the women".
He went on to say that other people had suggested the women had intentionally abused a loophole in Swedish law, which means that someone who goes to the police for advice cannot be charged with filing a false report.
His claims come after the Guardian and the New York Times published details of the leaked Swedish report against him.
The NYT concluded that the case against him "could be less flawed than Mr Assange's supporters have claimed".
The report traces events over a four-day period in August when the Australian had what he has described as consensual sexual relationships with two Swedish women. The women's accounts, which form the basis of an extradition case against the WikiLeaks founder, state that their encounters with him began consensually, but became nonconsensual when he persisted in having unprotected sex with them in defiance of their insistence that he use a condom – in one case, pinning one of the women down by the arms and legs so that she could not reach for a condom.
However, the police report also provides support for a claim made by Assange's supporters that the women involved seemed willing to continue their friendships with him after what they described as sexual misbehavior. The women did not decide to go to the police, the report shows, until they discovered by talking to each other that they had both been sexually involved with him and, by their accounts, had similar experiences.