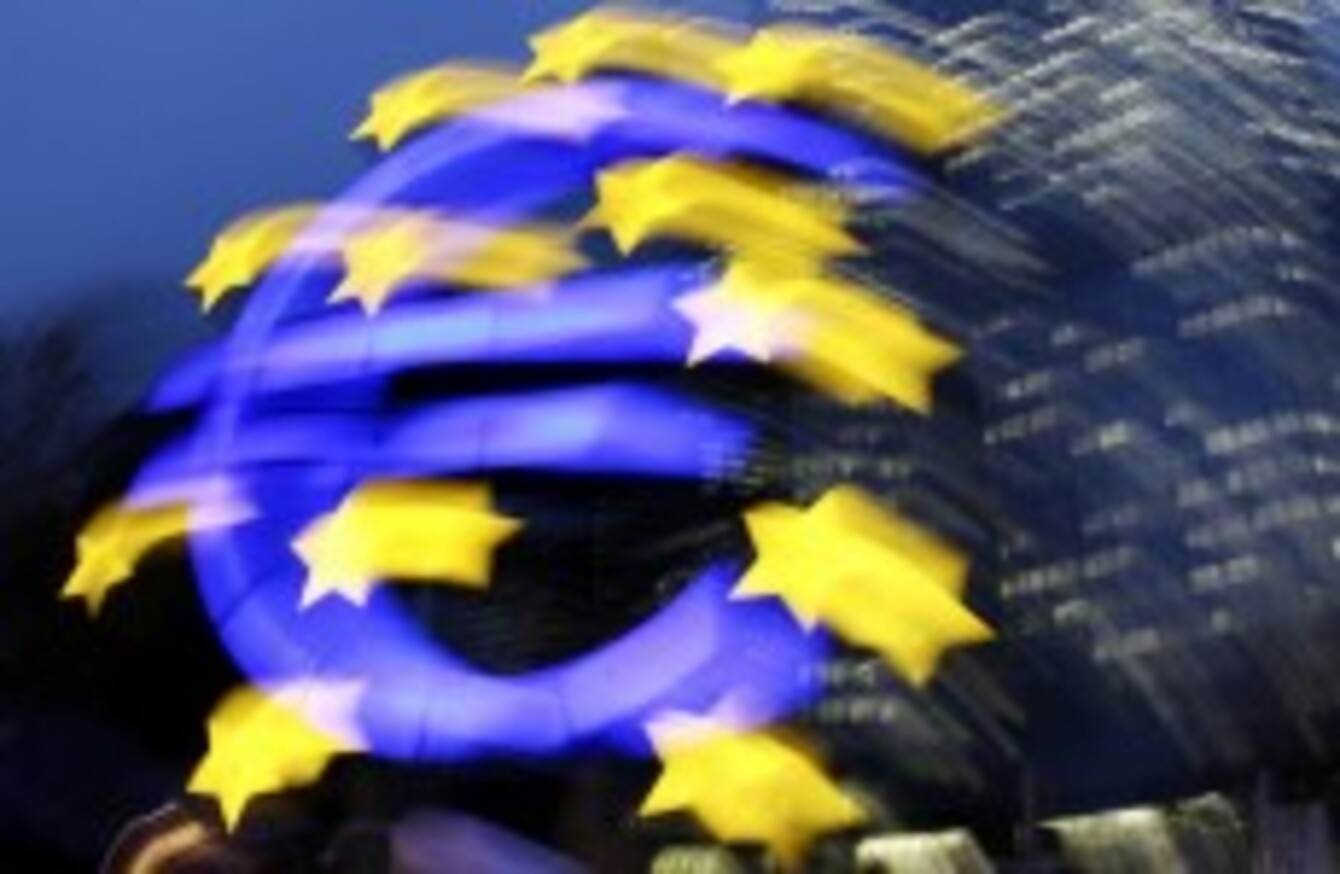 Image: Michael Probst/AP
Image: Michael Probst/AP
THE EUROPEAN CENTRAL BANK has released its annual accounts for 2011 – revealing that its profits more than quadrupled in 2011.
The Frankfurt-based bank turned a profit of €728 million last year, significantly up on €171 million from 2010.
The boosted profits came as a result of the ECB's growing portfolio of sovereign bonds, which saw the ECB's total interest income shoot up from €1.42 billion to just under €2 billion – half of which came directly from the bank's holdings of bonds from eurozone countries like Ireland.
The massive increase in interest was helped by a smaller writedown on its financial assets and provisions, meaning that the bank's total net come doubled from €586 million to €1.17 billion.
The bank has set aside another €1.166 billion towards risk provision, meaning it has now set aside a total of €6.36 billion to cover risks from fluctuations in the price of currencies, commodities and credit.
The €728 million profit, in total, is to be distributed among the central banks of eurozone member states. Ireland is set to receive about €11.5 million of that input.