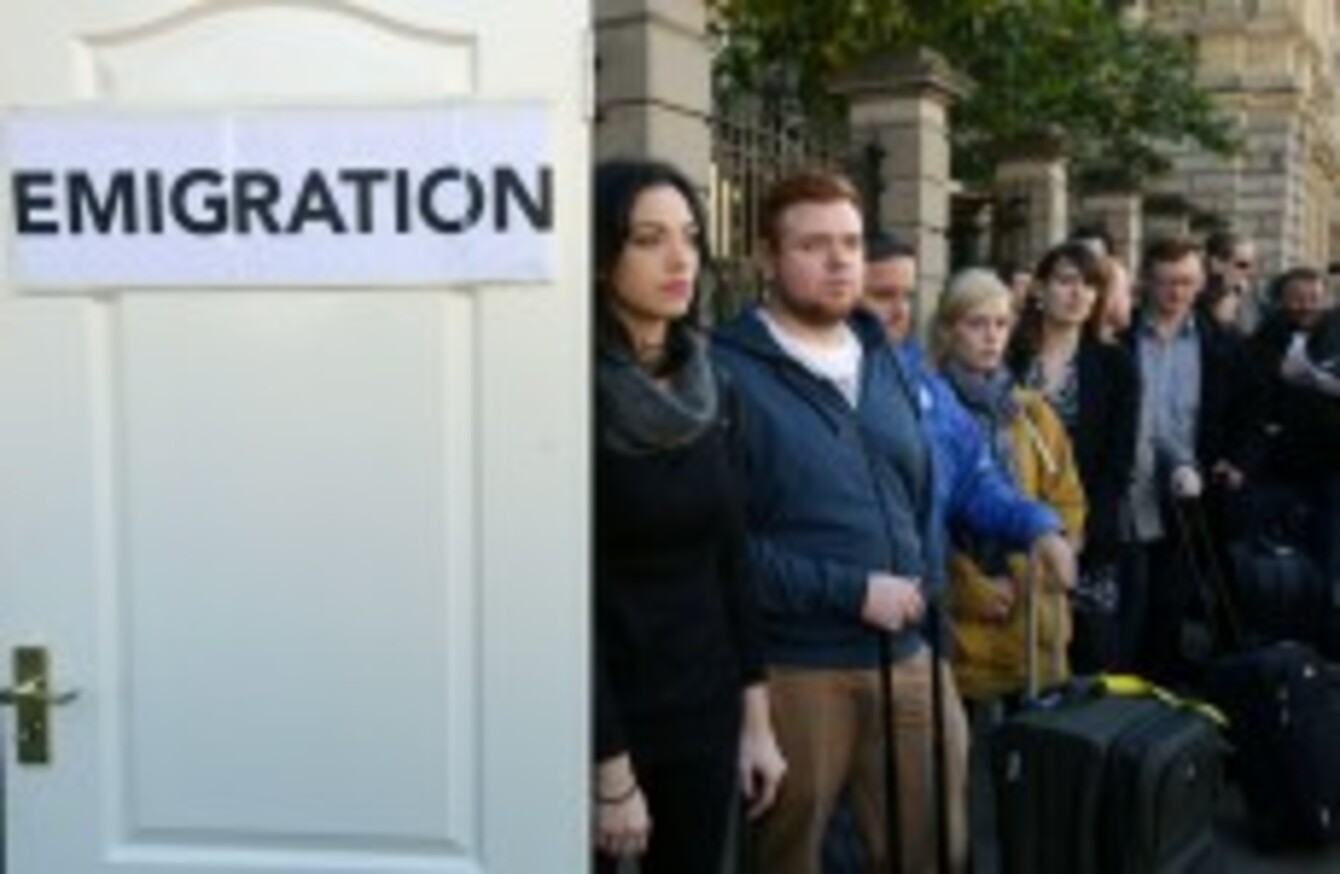 Image: Laura Hutton/Photocall Ireland
Image: Laura Hutton/Photocall Ireland
OVER 89,000 PEOPLE  left Ireland last year with many of them moving to countries like Australia where people finding it hard to get jobs here could find work.
However many young Irish workers are at risk of being exploited because they are not aware of their rights in other countries and yesterday Mandate, the Communications Worker Union (CWU) and Sinn Féin published a pamphlet setting out the entitlements of Irish workers in Australia under the various visas.
The party's Pearse Doherty said he "witnessed and heard about abuses of Irish workers" in the country when he visited in the summer of 2012.
"Irish workers in Australia on a 457 visa are often exploited due to the fact their visa is tied to their employer and the withdrawal of their contract can often mean having a number of weeks to either find alternative sponsorship or to exit the country," Mandate Youth Chairperson David Gibney said.
With the current economic environment in Ireland, including an exceptionally high youth unemployment rate, many young workers are afraid to 'rock the boat' and vindicate their rights at work for fear of losing their sponsorship and having to return home to such a bleak working environment.
A basic overview of the working holiday and temporary skilled worker visas is laid out in the document as well as details on health and safety, pay conditions and taxes:
Contact details for various unions, Irish migrant support groups, GAA clubs and other networking opportunities are also provided.
"There is probably not one young person in Ireland today who does not know somebody working in Australia," commented the party's youth affairs spokesperson Kathryn Relly.
"This document is a practical way of making sure they are safe from exploitation while there. I urge friends and family still in Ireland to share this document widely so that it can reach the widest number of young Irish workers in Australia."