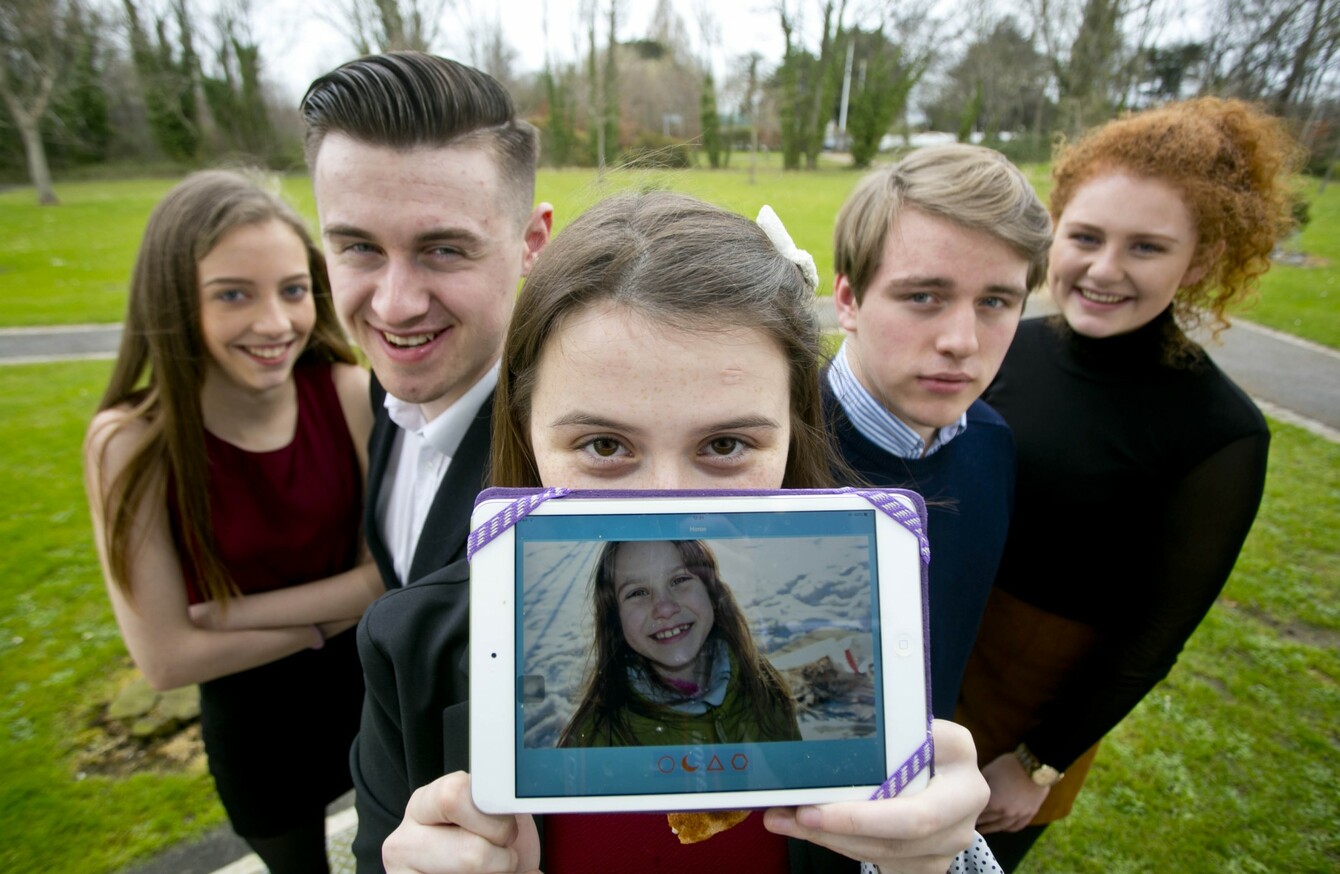 Image: Chris Bellew/Fennell Photography
Image: Chris Bellew/Fennell Photography
AN APP THAT encourages children with autism to make eye contact won best overall team at the 8th annual BT Young Scientist Business Bootcamp.
Mi Contact is based on applied behaviour analysis to enhance early intervention programmes.
A group of teenagers from  Galway, Cork, Kilkenny, Offaly and Dublin have claimed the winning spot at the 2017 BT Young Scientist Business Bootcamp with their project entitled Mi Contact.
The winners were selected by a judging panel of business professionals following an intensive four day workshop at NovaUCD.
During the Bootcamp, the students, selected because they displayed particular business ambition, are shown how to set up a company, write a business plan, create a marketing campaign, draft a budget and present their ideas competently to senior academics and business people.
The group was selected for their significant progress over the four-day Bootcamp, which is designed to equip students with practical skills and knowledge to transform a creative idea into a viable business proposition.
The winner were Ciara-Beth Ni Ghríofa (17) from Coláiste an Eachréidh, Galway, Ella Brennan (16) from Loreto Secondary School, Kilkenny, George Hennessy (17) from Midleton College, Cork, Lucy Leonard (15) from Tullamore College, Offaly and Steven Harris (18) from Luttrellstown Community College, Dublin.
The Bootcamp is designed and delivered by BT Ireland and University College Dublin.
Professor Orla Feely, UCD Vice-President for Research, Innovation and Impact said:
The aim of the Bootcamp is assist the participating students in developing their entrepreneurial thinking and understanding of the steps required to convert their innovative STEM ideas into sustainable businesses.
"I would like to congratulate the overall Bootcamp winners, and all the students who participated on this year's programme, and I hope in the near future to see their ideas transformed into businesses impacting Ireland's economy and society."
Throughout the week the groups were coached by a dedicated BT business mentor and learned the fundamentals of critical business applications such as patenting, business development, sales, marketing and presentation skills.