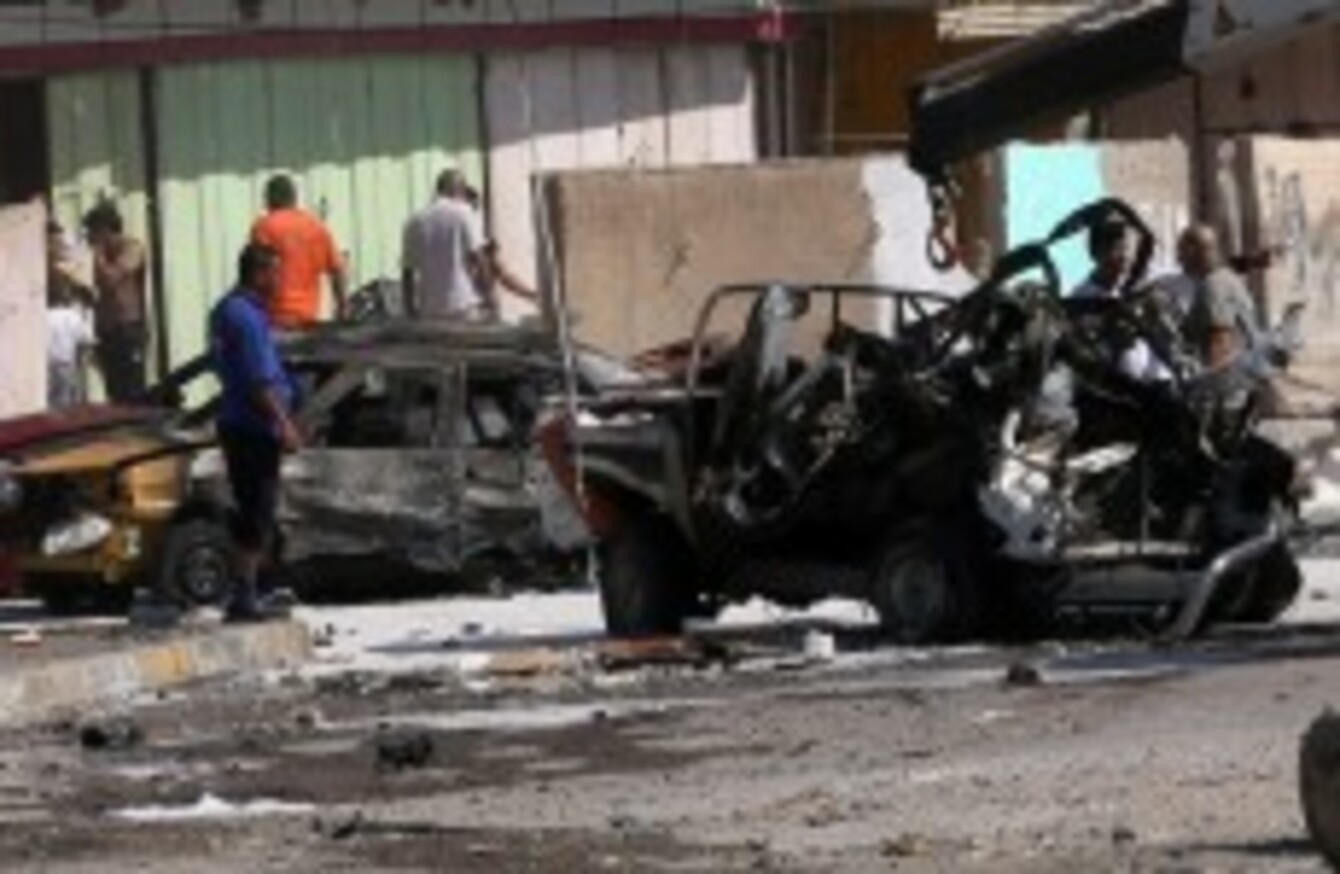 Image: Khalid Mohammed/AP/Press Association Images
Image: Khalid Mohammed/AP/Press Association Images
ELEVEN CAR BOMBS mainly targeting Shiite-majority areas of Baghdad province have killed at least 37 people and wounded more than 120.
The bombs hit nine different areas, six of them Shiite-majority, one mixed and two Sunni-majority.
The deadliest attacks hit Kadhimiyah, a mainly Shiite area of north Baghdad, where two car bombs killed at least seven people and wounded at least 19.
Militants have carried out a string of sectarian attacks in central Iraq, raising the spectre of a return to the all-out Sunni-Shiite conflict that peaked in 2006-2007 and killed tens of thousands of people.
The blasts came a day after a suicide bomber attacked mourners at a Shiite mosque south of Baghdad, collapsing the roof and killing 47 people.
On Friday, bombs exploded near two Sunni mosques in Baghdad as worshippers left after prayers, killing six people.
Funeral
Another bombing targeted Sunni mourners in Baghdad on September 23, killing 15 people, while an attack on a Sunni funeral killed 12 the day before.
Bombings targeting Shiite mourners killed 73 people in Baghdad on September 21, and two blasts at a Sunni mosque north of the capital killed 18 a day before that.
The latest bloodshed brings the September death toll to more than 850, according to AFP figures based on security and medical sources.
More than 4,600 people have been killed so far this year.