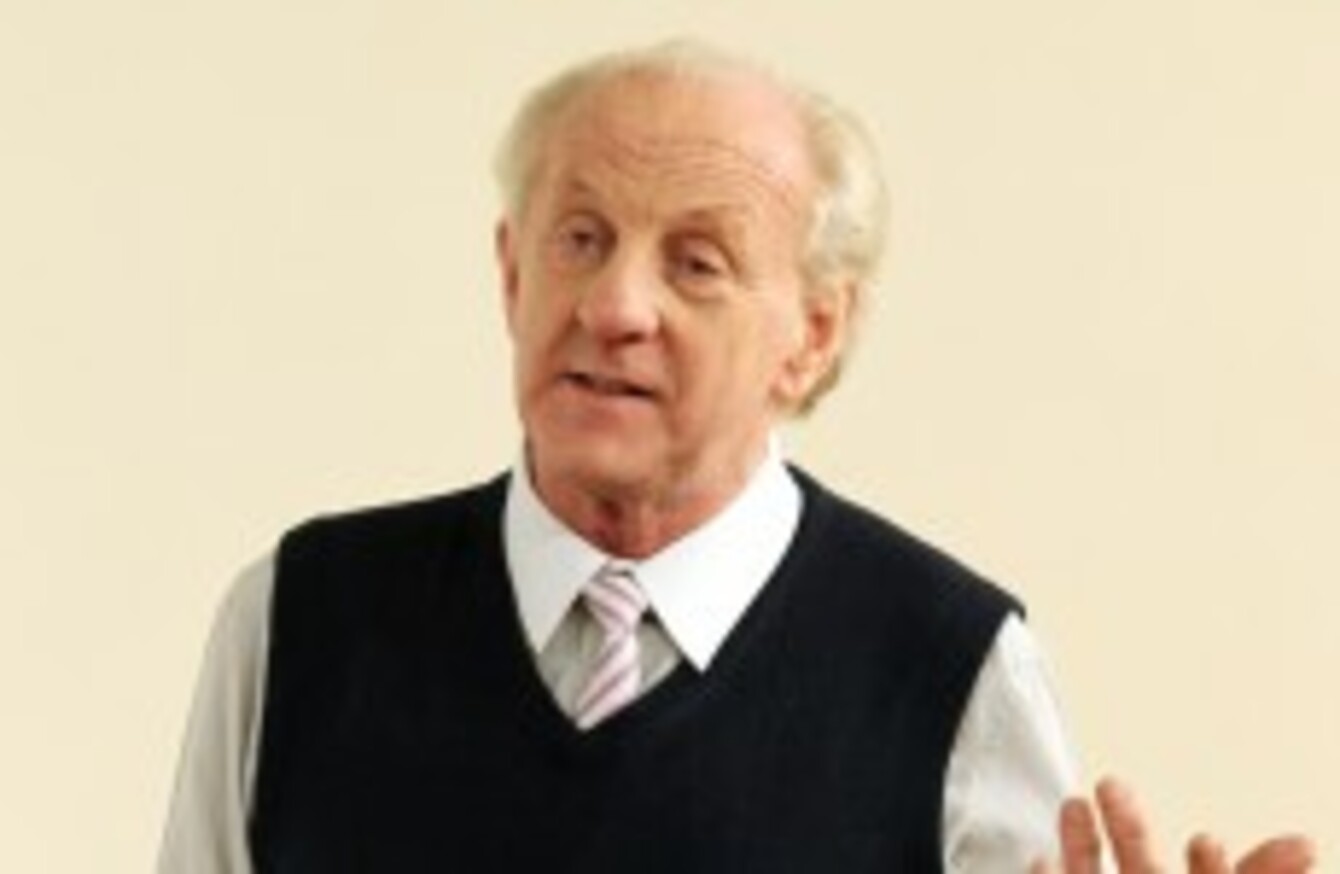 Image: Gareth Fuller
Image: Gareth Fuller
THE BROADCASTING AUTHORITY of Ireland has upheld a complaint made about remarks by fashion designer Paul Costelloe on RTÉ Radio's The Business.
During an interview on the show in February, Costelloe remarked that young Irish men were in Britain "damaging young virgins… and more power to them".
"The English, they love us and they hate us, you know, you just have to put up with that. Certainly the Irish are never short of chatting up and, you know, we have that skill and I'm sure these young guys are doing great and damaging a lot of young English virgins, so there you are, and good luck to them."
A complaint was made to the BCI, asserting that the presenter of the show should have challenged the comment. It goes on to say that the complainant sent a text criticising the comment, but this was laughed off.
RTÉ argued to the BAI that this was a "throwaway comment" and doesn't indicate any lack of care on their part.
"RTÉ believes that the broadcast of this completely unforeseeable remark, unrelated to the editorial context of a live interview, does not indicate any lack of alertness to offensive language or of due care for listeners."
However, the BAI disagreed.
"It was the opinion of the Committee, following its review of the material, that the manner in which sexual relationships were described by the guest would cause undue offence and that the programme makers had not taken due care in the way in which the comments were handled during the programme."
It added that the presenter "presenter's tone and his answer to his own question in respect of whether his guest had displayed chauvinism ("I presume not") did not display due care in respect of the sensitivity of listeners."
Newstalk App
The BAI also upheld a complaint about a competition run by Newstalk Breakfast.
It found that the Boast app that listeners had to download had only had 14 entries by a Friday and that a woman who entered the following day, after the lines had seemingly closed, won the competition.
The complainant felt the competition was "run very badly, was misleading, not transparent and unfair".
The BAI said:
"It was clear from the complaint submissions that the broadcaster chose to run the competition over the weekend rather than conclude it on Friday (as stated on-air). It was not evident from the broadcast that listeners were informed of this change in the competition mechanism."
Newstalk didn't respond to the BAI because the person whose job it was has left the station, but the delay was something the BAI "noted with concern".
Rejected
The committee rejected a complaint from the Catholic Democrats over an interview by Derek Mooney with newsreader Michael Murphy.
The complaint said that the interview was an "incitement to hatred toward heterosexuals".
The committee disagreed.
"The committee did not agree with the complainant that the comments could be considered as those that would incite hatred towards Catholics insofar as they were
limited to a specific aspect of Roman Catholic teaching and its meaning rather than to Catholics as individuals or as a social group."