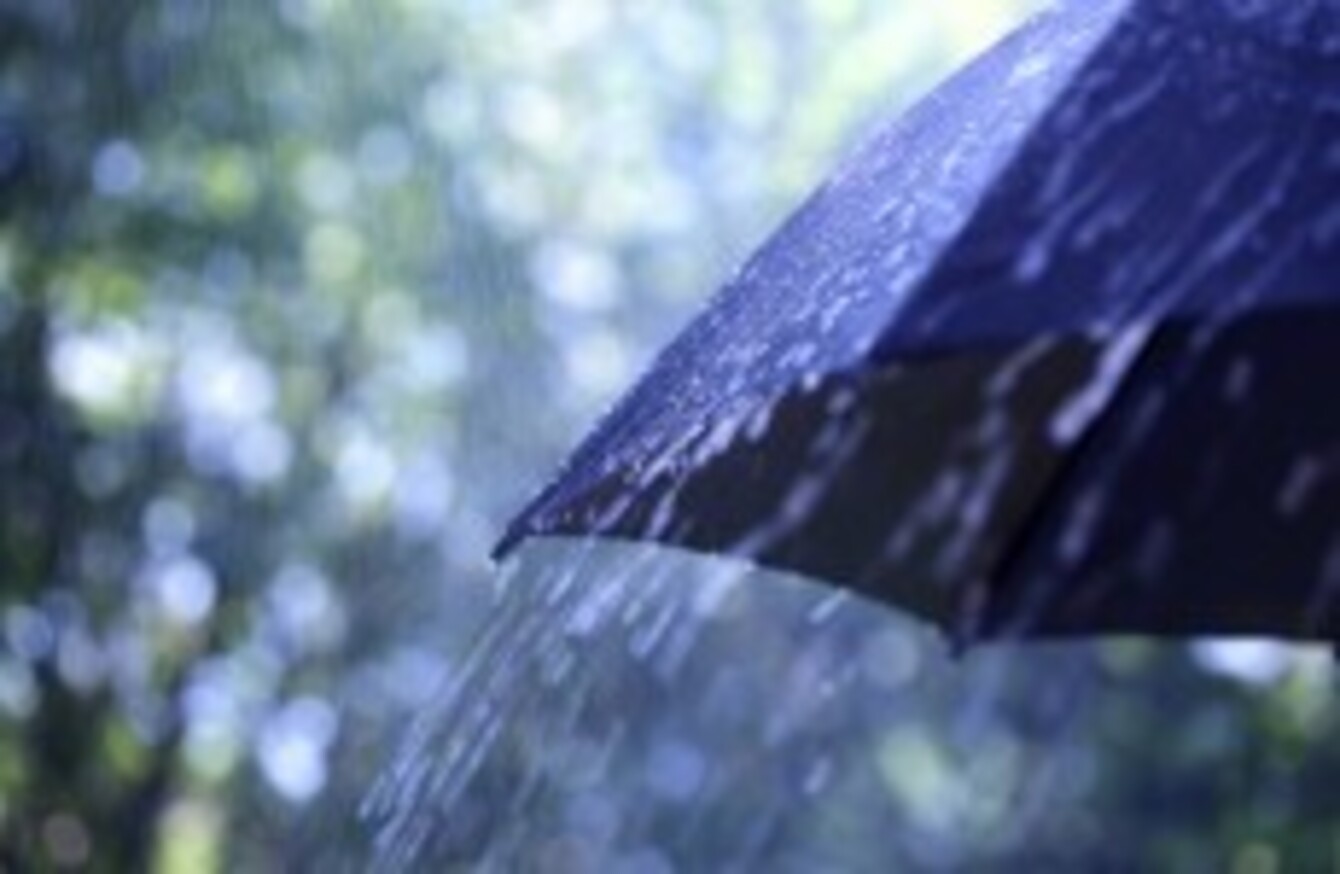 Image: Shutterstock/Brian A Jackson
Image: Shutterstock/Brian A Jackson
Updated 9.30am
AS YOU EASE into the Bank Holiday weekend, let us spoil it slightly: the weather is going to be terrible.
A Met Éireann weather warning for the entire country came into effect last night – and remains in place until midnight.
According to the weather service:
Rain on Friday night and during Saturday will bring accumulations of 20 to 30 mm by the end of the period.
It won't even be warm rain – temperatures will hit a high of 12 degrees today (coolest in the north).
Tomorrow won't be much better, with rain getting heavier throughout the day with thundery outbreaks and highs of around 16.
That changeable and unsettled weather will stick around all weekend, as the rain settles in on Monday.
Some positive indications for the latter half of the week, however. According to this morning's update, "an improvement is possible towards next weekend".
Originally published: 20.28 Friday.