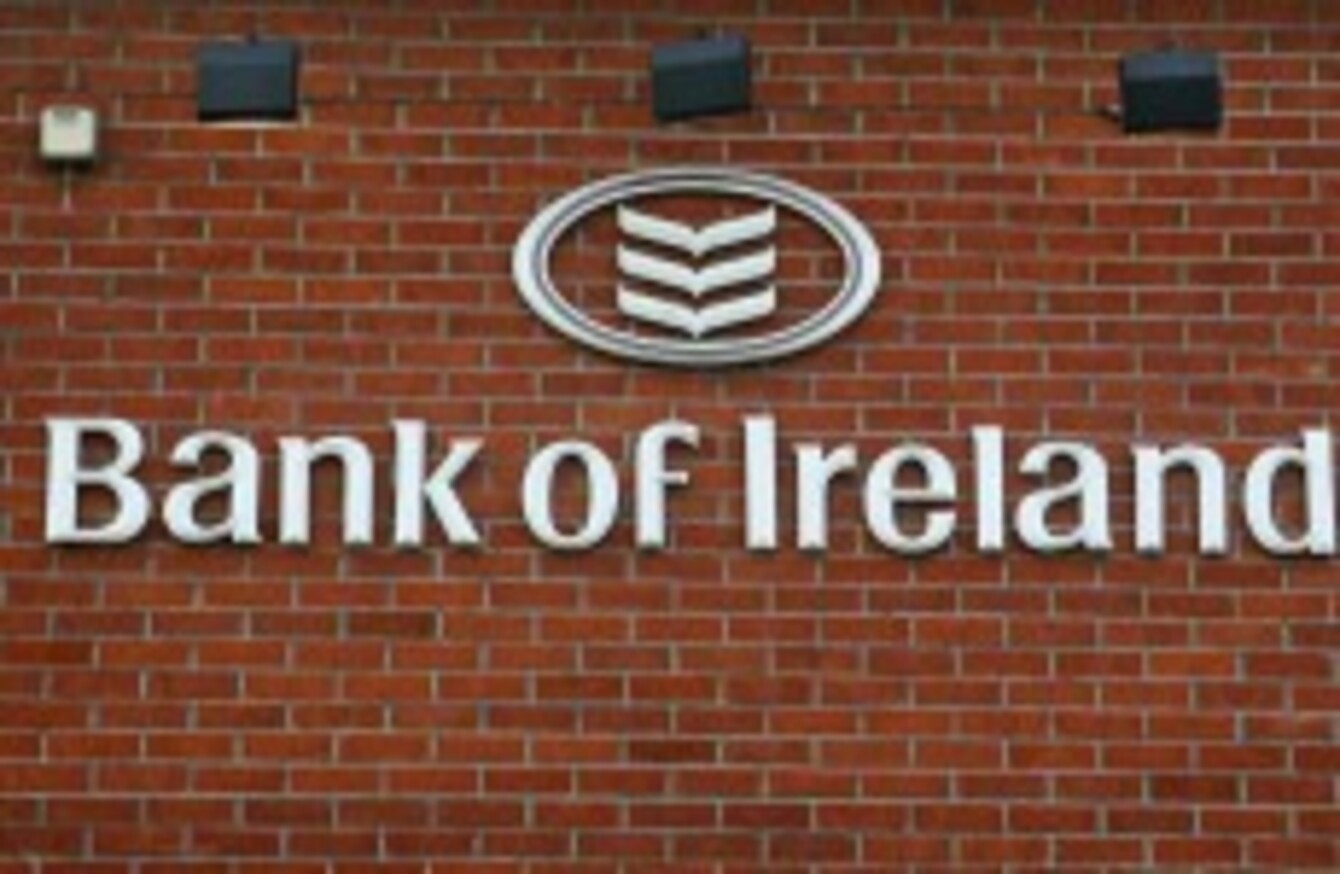 Image: Eamonn Farrell/Photocall Ireland
Image: Eamonn Farrell/Photocall Ireland
BANK OF IRELAND has reported a half-yearly profit of €399 million, compared to a €395 million loss at the same time last year.
The announcement of the bank's results marks the first profit the bank has made in five years. The bank said that an €87 million one-off payment from changes to their defined benefit pensions topped up an underlying profit of €327 million.
The bank says that its bad debt charges are down by around 43% to €444 million.
However, the bank's loan book dropped to €83 billion as repayments continue to outpace draw downs.
The bank added that mortgage arrears also fell, by around 7%.
Ulster Bank
Elsewhere, Ulster Bank announced half-year profits of €84 million.
Their chief executive Jim Brown said that bank is focused on sustaining their recovery.
"Today's results demonstrate a second consecutive quarterly profit, the success of our existing strategy and sustained progress across all areas of the Bank. The half-year adjusted operating profit of £69m (€84m) reflects an improvement in Net Interest Margin, a reduction in expenses and an improvement in impairment losses.
"Impairment losses have improved by 89%, while the number of customers in mortgage arrears has now decreased month on month for the past 15 months, reflecting the investment to date in supporting customers in difficulty. In total, the number of customers in arrears in the Republic of Ireland has reduced by 10,000 compared to the same point in 2012."