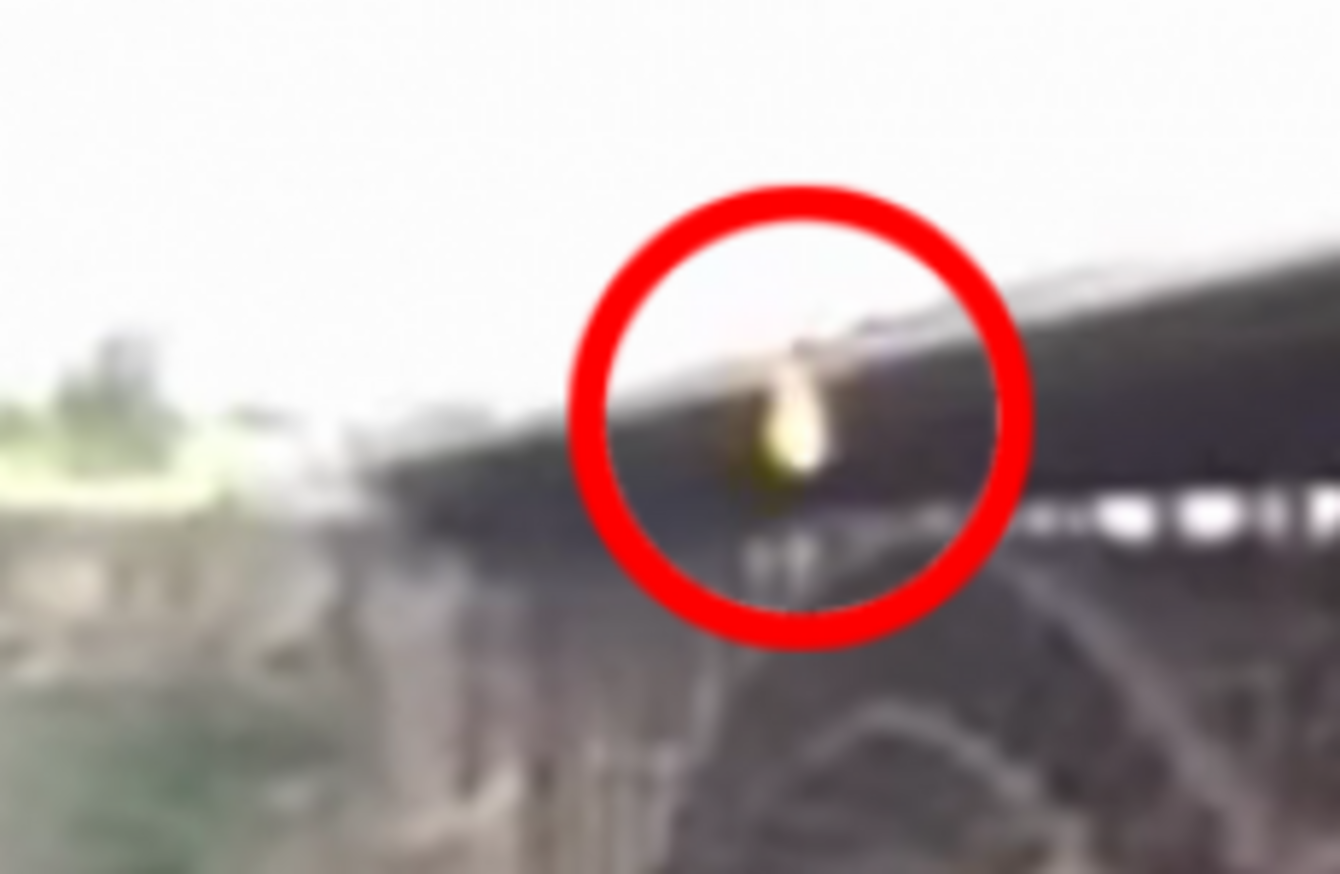 Image: LiveLeak/Youtube
Image: LiveLeak/Youtube
AUTHORITIES SAY A 73-year-old Base jumper who died after leaping from an Idaho bridge had set his parachute on fire as part of a stunt.
A graphic video of the fatal jump, posted to YouTube this week, shows the parachute engulfed in flames.
James E. Hickey had apparently planned to ditch the flaming parachute and deploy a second chute in the May 7 stunt.
Professional Base jumper Sean Chuma told Twin Falls newspaper The Times-News that he had heard Hickey successfully performed the stunt skydiving.
The initial report from the Twin Falls County Sheriff's Office said only that Hickey's parachute deployed too late.
The video shows two Base jumpers climbing over the railing of the Perrine Bridge and leaping at about the same time.
But while one jumper glides safely away underneath a parachute, the other becomes engulfed in a fireball and falls quickly out of view.
The video pans back to the river just after the burning jumper hits the water. A boat arrives seconds later, and the video ends.
#Open journalism No news is bad news Support The Journal

Your contributions will help us continue to deliver the stories that are important to you

Support us now
A coroner's report said Hickey, of Claremont, California, died of blunt force trauma.
BASE jumping has come under increased scrutiny as at least five people have died in accidents since January, including two last week at Yosemite National Park.
The acronym "Base" stands for building, antenna, span and earth, the types of places from which jumpers leap.