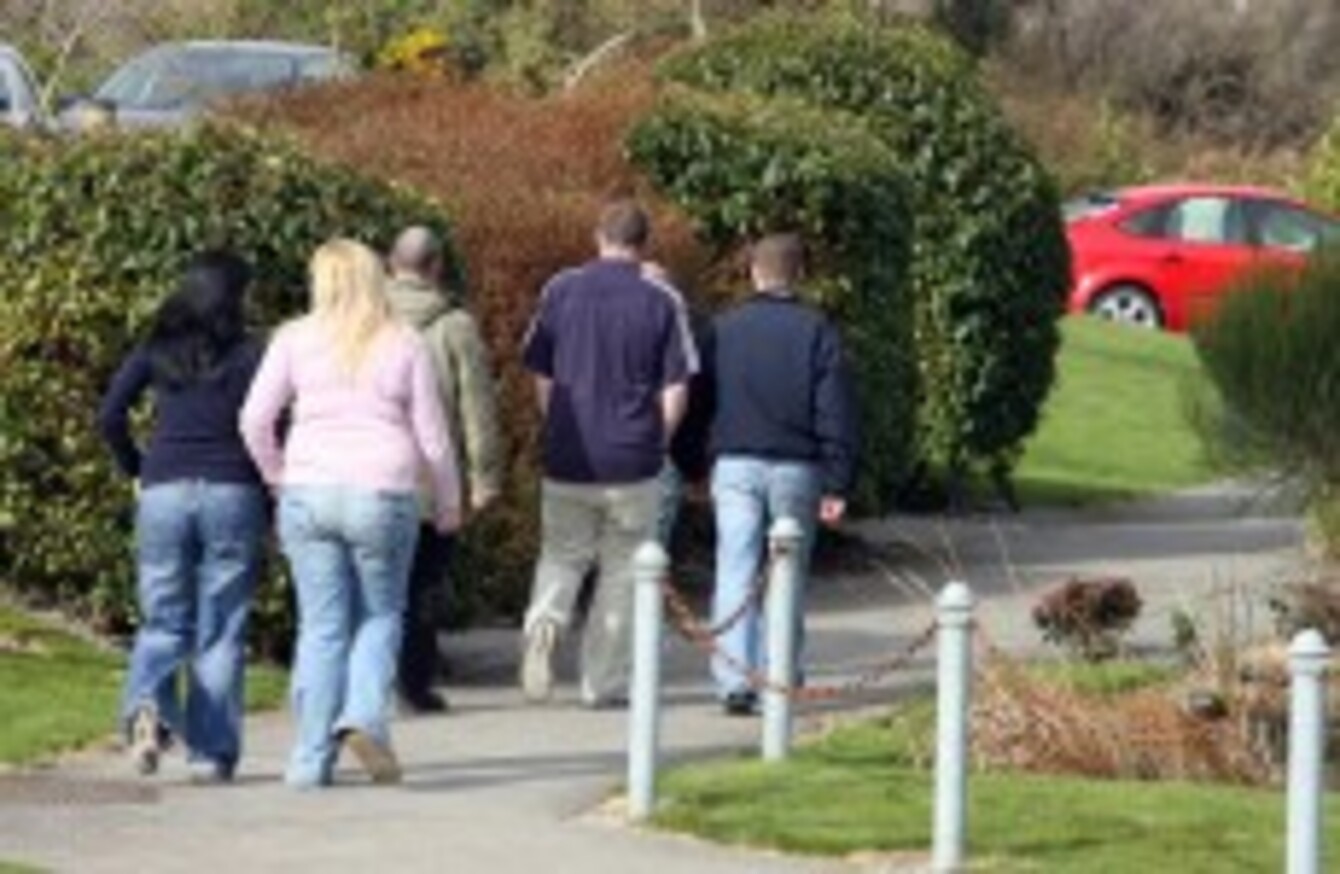 Employees at the Waterford plant.
Image: Photocall Ireland
Employees at the Waterford plant.
Image: Photocall Ireland
Updated 5.13pm
SENIOR MANAGEMENT FROM the company that owns the Bausch and Lomb plant today met for talks with unions on proposed pay cuts in Waterford.
It was announced last week that 200 jobs were to go at the contact lens manufacturer with the remaining staff facing pay cuts of up to 20 per cent.
SIPTU Vice President Patricia Kind told RTÉ's Morning Ireland that representatives were entering "very serious discussions".
"There are a number of unknowns, we don't know how committed this company are to reaching a positive solution," she said. "To date what they've taken is a gun to the head approach."
This evening, a joint statement from SIPTU, the TEEU and management at the plant, said talks had begun with a view to keeping the plant open and secure its future.
"We will look at a range of options to achieve that and both sides are committed to reaching an agreement," they said. "During this process there will be no public comment from any of the participants in these talks."
Not acceptable
Earlier this morning, King said that their own figures show that employment costs are not comparatively cheaper in the company's plant in Rochester in New York.
She also refused to say whether the Bausch and Lomb would accept some form of pay cut ahead of the 9am meeting.
Following a meeting with local TDs and Senators yesterday, union representatives at SIPTU reaffirmed their view that that the cost savings being sought are not acceptable.
"These issues will be confronted in talks between the management of Valeant and union representatives," SIPTU's Alan O'Leary said last night.
SPITU and Oireachtas members who met yesterday also agreed that there was an issue with the proposed limited timeframe of the talks between the union and company.
The union say that the talks are currently scheduled to conclude on 17 June, a schedule they have described as "unrealistic".
The union have requested a meeting with Minister Richard Bruton because they claim that there were negotiations ongoing between the company, Government and the IDA to which they were not party to.
SIPTU have yet to request the assistance of Labour Relations Commission in the talks but say they are considering it.
First published 8.53am