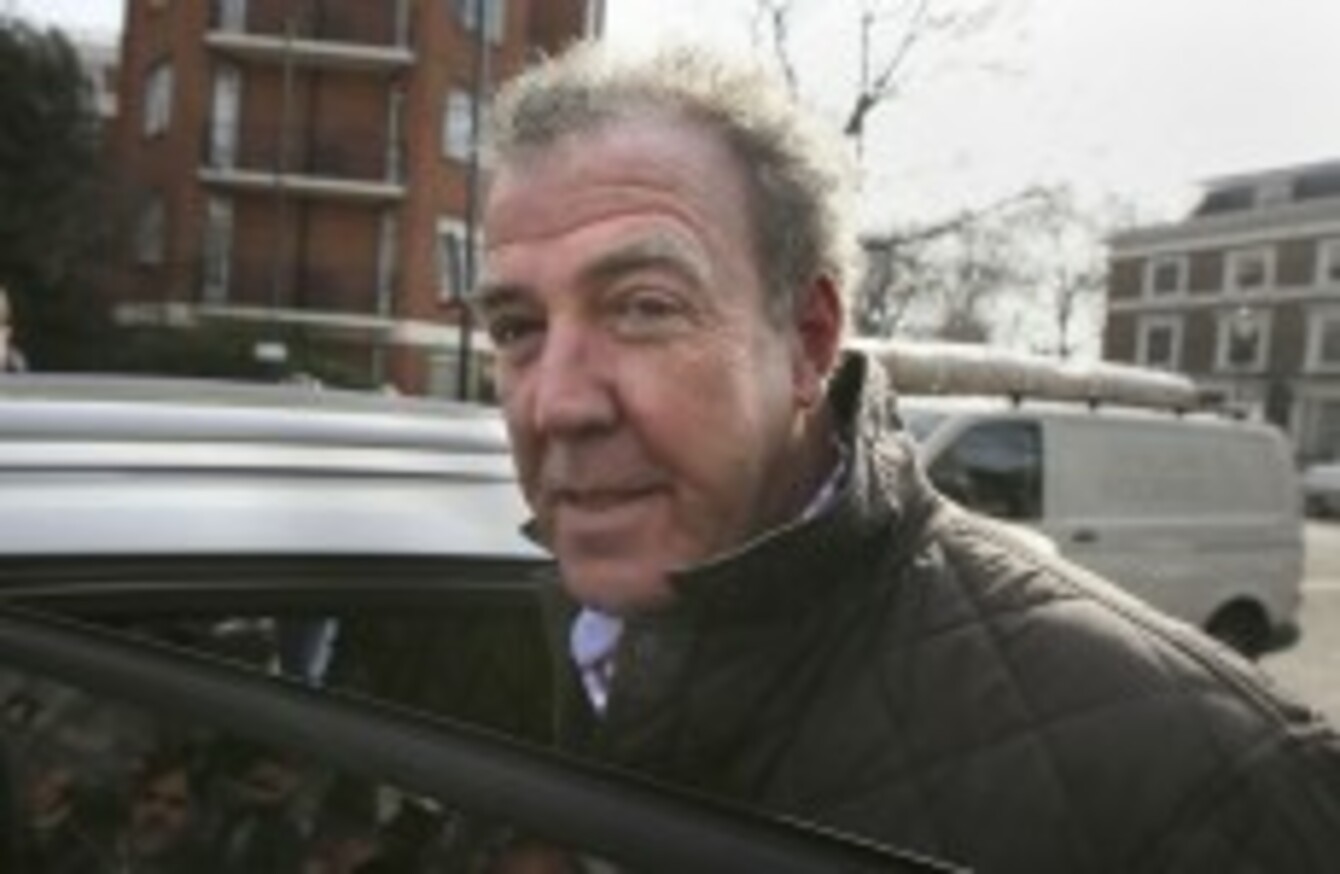 Image: Philip Toscano/PA
Image: Philip Toscano/PA
THE BBC HAS begun an internal investigation into an incident that led to the suspension of Top Gear host Jeremy Clarkson.
Clarkson is alleged to have punched the show's Irish producer Oisin Tymon and called him a 'lazy, Irish c**t'. It was reported afterwards that the altercation emerged because Clarkson was unhappy with the food offering at the hotel they were staying in.
The producer did not lodge a formal complaint and BBC reports that Clarkson himself reported the incident. It was described by management afterwards as a "fracas" between the two men.
The controversial presenter has hinted that he is close to quitting the show anyway, calling himself a "dinosaur" in his latest Sun column.
"You can start as many campaigns as you like and call on the support of politicians from all sides, but the day must come when you have to wave goodbye to the big monsters, and move on."
The BBC investigation will be led by Ken McQuarrie, the director of BBC Scotland who carried out an investigation after Lord McAlpine was wrongly implicated in child sex abuse allegations by BBC Two's Newsnight 2012.