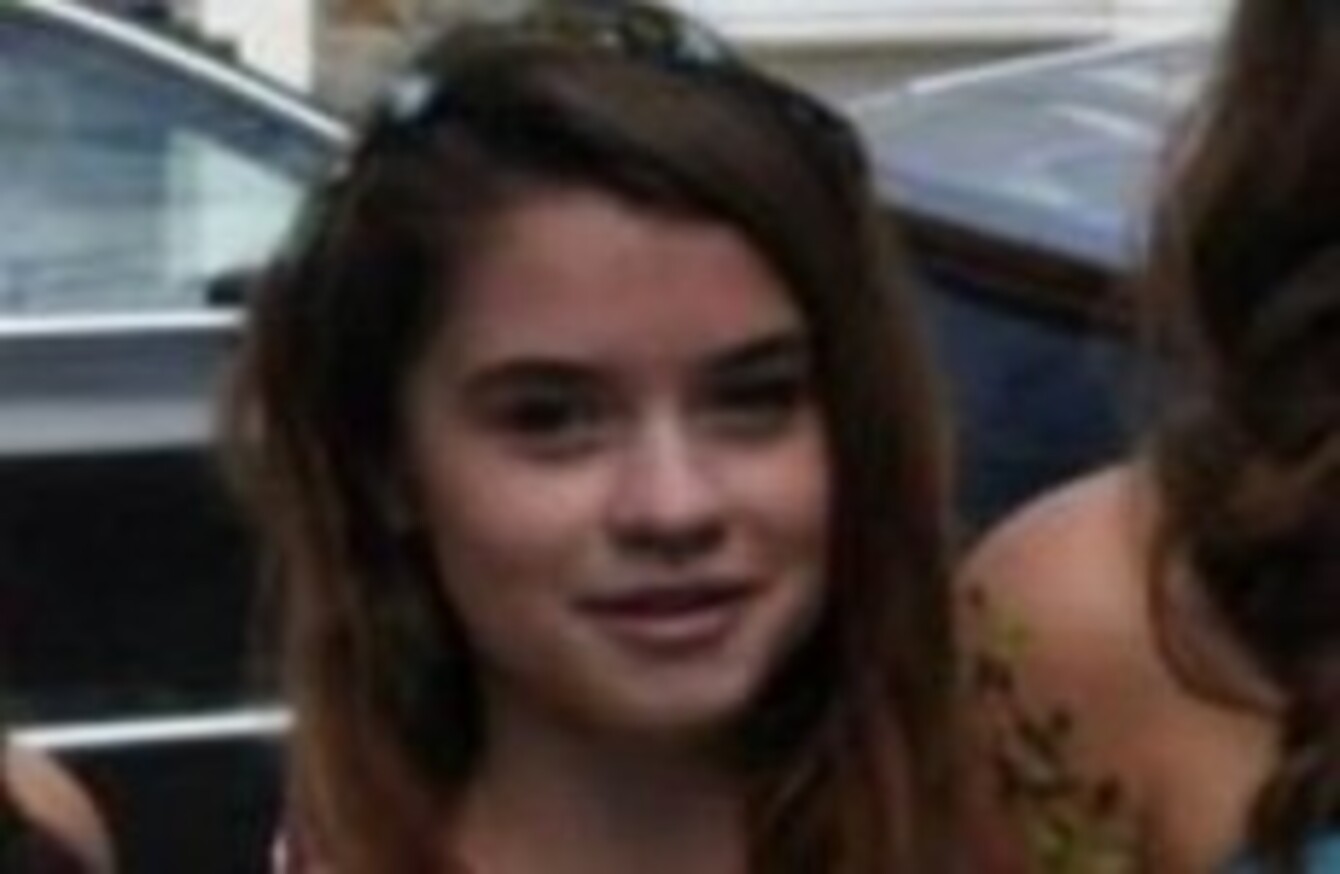 Becky Watts
Becky Watts
NEWLY RELEASED CCTV FOOTAGE shows the stepbrother of murdered 16-year-old Becky Watts buying a saw in a local DIY store on the day before her death.
The footage, which was played at the murder trial at Bristol Crown Court yesterday, shows Nathan Matthews, 28, completing the purchase at a checkout.
Prosecutors say he and his girlfriend, Shauna Hoare, 22, used the saw to cut up Watts' body after she was murdered in her bedroom in February of this year.
The jury heard earlier this week that they carried out the sexually-motivated attack as they both had an interest in teenage girls.
Former soldier Matthews has admitted killing his stepsister but denies charges of murder.
He insists his girlfriend had no knowledge of the killing, a claim dismissed as "ridiculous" by the prosecution yesterday, according to the BBC.
Source: Heart News West Country/YouTube
The Guardian reports that the jury was told that Watts appeared happy in the days before she was murdered.
The trial heard that she had texted her boyfriend, "I love you so much" just hours before she died.
Matthews admitted yesterday to killing his stepsister and dismembering her body.
He told police he had wanted to "teach her a lesson" as he believed she had treated his mother unfairly, according to The Guardian.
Matthews said he strangled the 16-year-old because a mask he was wearing slipped during the attack.
Detectives launched a wide-scale search for Watts after she was reported missing in February.
Her body parts were found 11 days later in a garden shed in Bristol.
Matthews denies murder and conspiracy to kidnap.
Hoare denies murder, conspiracy to kidnap, perverting the course of justice, preventing a lawful burial and possessing a prohibited weapon.
The prosecution claims that four people helped Matthews and Hoare hide Watts' body parts.
Karl Demetrius, 29, and his girlfriend Jaydene Parsons, 23, have admitted assisting an offender.
James Ireland, 23, and Donovan Demetrius, 29, deny the charge.
The trial continues.
Comments have been disabled on this article as court proceedings are ongoing.