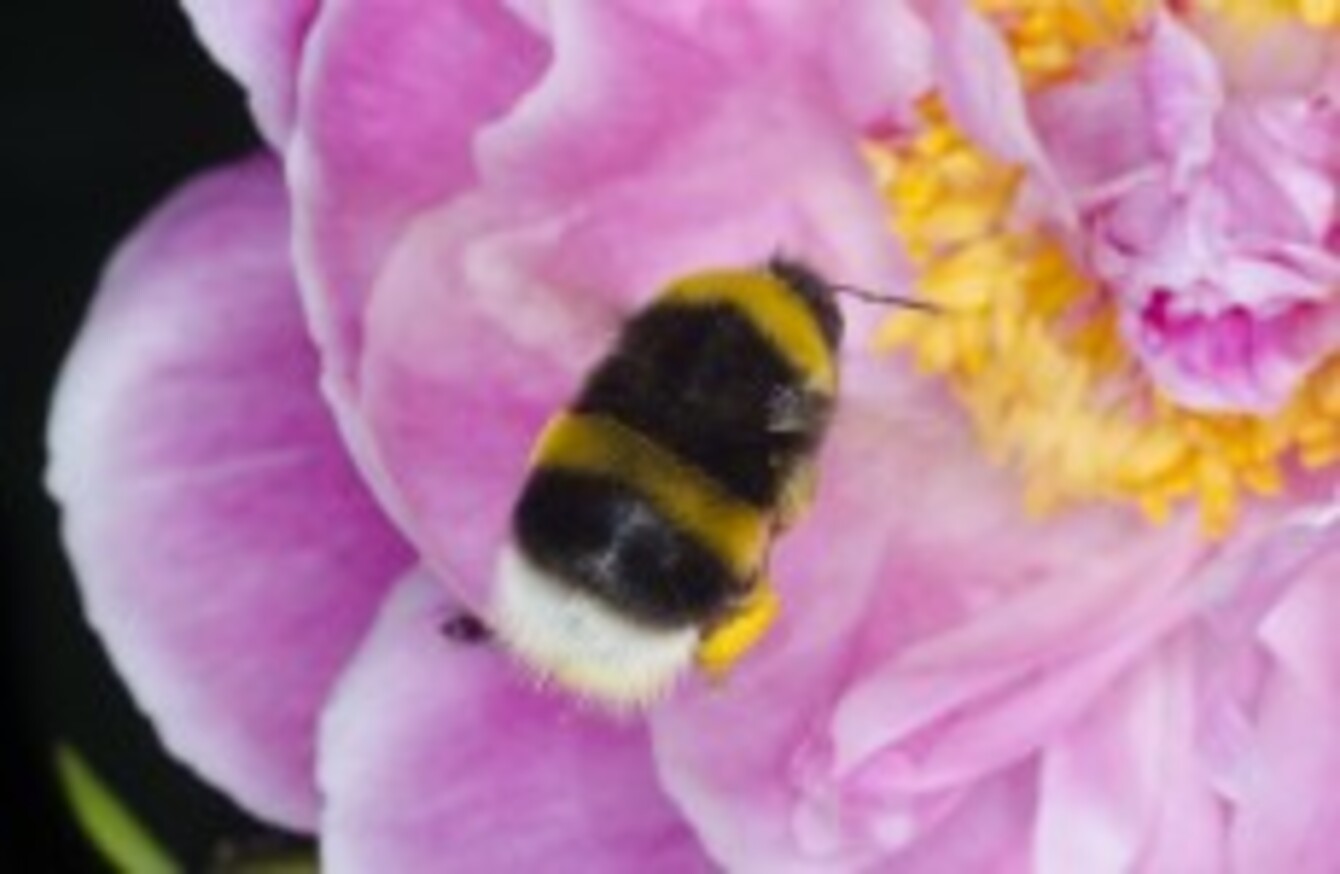 Image: Shutterstock/Gema Garcia Martin
Image: Shutterstock/Gema Garcia Martin
Updated at 10.30am
BUMBLEBEES ARE IN steep decline in both Europe and North America.
The most comprehensive study ever conducted of the impacts of climate change on critical pollinators has discovered that global warming is rapidly shrinking the area where bees are found in both North America and Europe, reports Science Daily.
Why should you care?
This isn't just bad news for the bees.
"Bumblebees pollinate many plants that provide food for humans and wildlife," says Leif Richardson, a scientist at the University of Vermont who helped lead the new research.
"If we don't stop the decline in the abundance of bumblebees, we may well face higher food prices, diminished varieties, and other troubles."
The new study, published in the journal Science, examined more than 420,000 historical and current records of many species of bumblebees.
It confirmed that bumblebees are in steep decline at a continental scale because of climate change.
"Pollinators are vital for food security and our economy, and widespread losses of pollinators due to climate change will diminish both," stated Jeremy Kerr, a biologist from the University of Ottawa, who led the new study.
"We need to figure out how we can improve the outlook for pollinators at continental scales, but the most important thing we can do is begin to take serious action to reduce the rate of climate change."
Over 110 years of records, bumblebees have lost about 185 miles from the southern edge of their range in Europe and North America, scientists estimate.
"The scale and pace of these losses are unprecedented," said Ottawa's Jeremy Kerr.
Scientists said the culprit is not pesticides and it's not land use changes, which also threaten the bumblebee population.
The research shows it's "range compression," tracking warming temperatures.
What's the solution?
Scientists have a dramatic solution to the problem.
They want to move bee populations into new areas where they might persist.
This "assisted migration" idea is considered controversial, but is gaining support.
"We need new strategies to help these species cope with the effects of human-caused climate change, perhaps assisting them to shift into northern areas," said Kerr.
He warned these new findings spell trouble for many plants, including some crops, like blueberries, that depend on bumblebees for pollination.
"Bumblebees are crucial to our natural ecosystems."