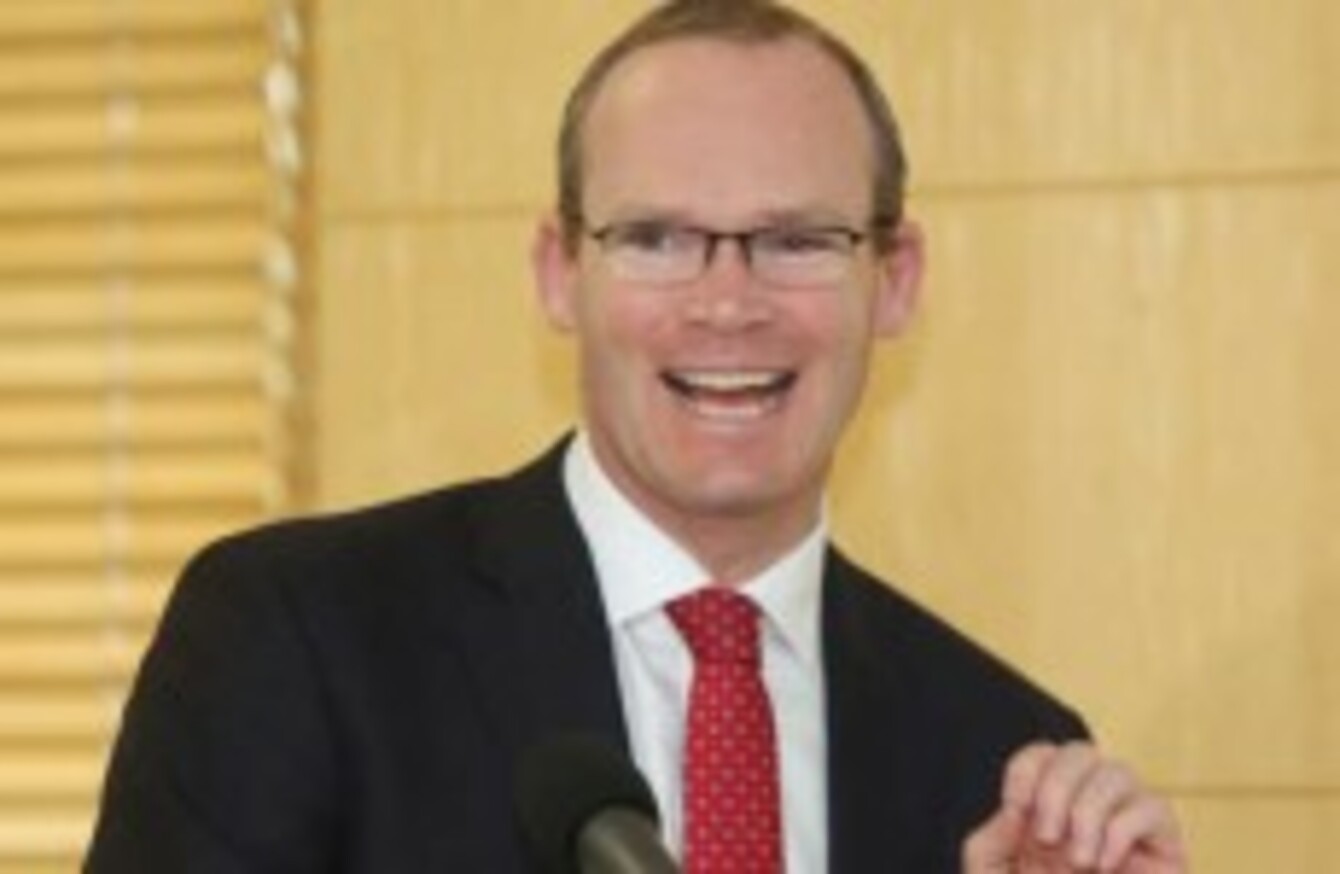 Image: Sam Boal via Photocall Ireland
Image: Sam Boal via Photocall Ireland
AGRICULTURE MINISTER SIMON Coveney responded to criticism from the President of the Irish Farmers Association, Eddie Downey, that he is not on top of the beef crisis.
The Minister said that, "certainly this year there's been a lot of pressure on the beef sector." He added that:
"The beef sector is the heartbeat of agriculture in Ireland – of the 130,000 farm families in Ireland, 100,000 of those get some income from beef and 70-75,000 are full time beef farmers, the others are mixed farmers."
Speaking on RTÉs Morning Ireland, he said, "I'm committed to beef but I can't set prices."
There's structural problems – the fact that farmers negotiate directly with factories or beef processors isn't the way it should be.
"We are in the process of setting up producer groups for the industry so 5,000 or 10,000 farmers will be represented by a professional legal structure which will negotiate on their behalf with processors."
Prices
The current price for beef is about €3.60 a kilo, Coveney was asked if he thought that was a sustainable price:
"It depends on your business structure. It depends on the kind of animals your producing.
There are some beef farmers in Ireland who are making money this year but margins are very very tight and there's a lot of beef farmers who are losing money.
It was also put to him that he is allowing the processors to set the price.
The Minister said, "The market is setting the price. We're producing 15% more beef than we did last year and every market that we sell into (including the UK where half our exports go) are actually consuming less beef.
"So there's a lot of extra beef and retailers have become much choosier and as a result of that prices have come down."
Exports
The Agriculture Minister also added that Ireland will be exporting beef into the US within the next number of weeks.
He added that it will be the first European beef into US in 16 years – "at a time when beef in the US for the first time in it's history is at the same price as European beef".
He also said that we're making progress in China and that he will be visiting the country in the coming weeks.
We sell food into 140 different countries across the world, we export 90% of everything we produce.
"That means we are vulnerable when prices weaken in global markets for food but we also have huge opportunities for expansion and growth."