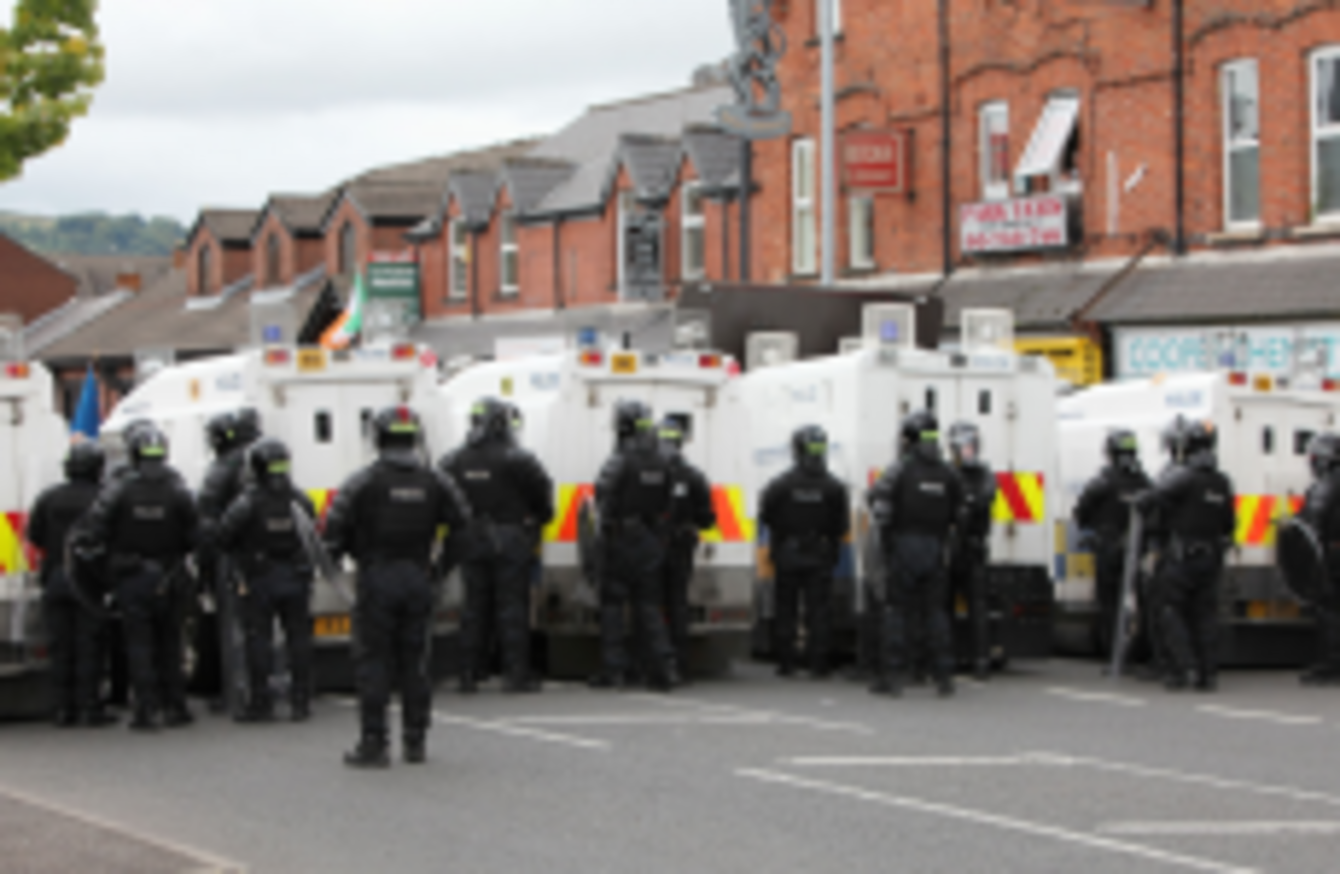 Image: PA
Image: PA
POLICE IN NORTHERN Ireland used a water cannon to disperse protesters in Belfast today.
The crowd became unruly after the PSNI prevented a Republican anti-internment parade from passing through Belfast city centre after it breached legal requirements set by the Parades Commission.
Police used water cannons after petrol bombs and other items were thrown at them.
A group of Loyalist demonstrators were there to protest the march.
Four people were arrested: a 53-year-old male for common assault and disorderly behaviour, two men ages 24 and 21 years for offences related to the supply of petrol bombs, and a 36-year-old woman for riotous behaviour in the area.
All four remain in custody at this time and enquiries are continuing.
Speaking this evening, Assistant Chief Constable Stephen Martin said:
"The aim of the policing operation today was to keep people safe and facilitate the parade and associated protests within the law. Due to the parade acting unlawfully, in breach of the Parades Commission determination, police intervened and stopped it on the Oldpark Road.
After a period of time most people dispersed peacefully but unfortunately some were intent on engaging in disorder and a number of missiles and petrol bombs were thrown at police in the area of Rosapenna Street.
"Water cannon was used in the area to manage the disorder and a number of officers sustained minor injuries."
Police will remain in the area overnight.
Originally published: 18.51