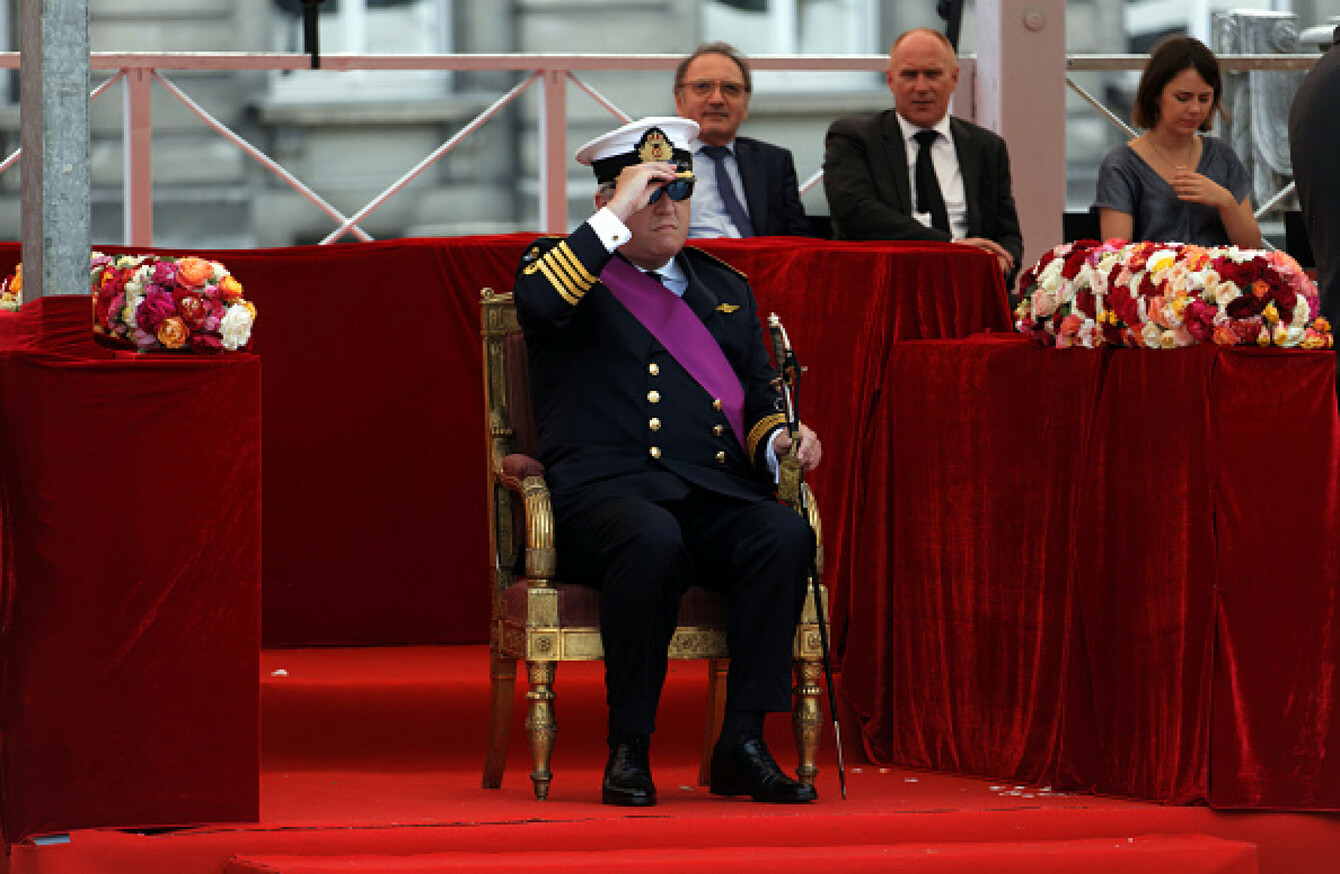 Prince Laurent
Image: Sylvain Lefevre
Prince Laurent
Image: Sylvain Lefevre
BELGIUM HAS CUT the allowance of Prince Laurent, the tearaway younger brother of King Philippe, in an unprecedented sanction for meeting foreign dignitaries without government consent.
Lawmakers voted late Thursday to reduce the prince's €307,000 annual allowance by 15%, a cut of €46,000, following a recommendation by Prime Minister Charles Michel.
Prince Laurent, 54, was photographed last year wearing a military uniform while attending the 90th anniversary of the Chinese army at Beijing's embassy in Brussels — a photo he himself tweeted — without official permission.
He had earlier been reproached for meetings in Libya and for an unauthorised visit to the Democratic Republic of Congo, a former Belgian colony, in 2011.
The vote — by 93 votes to 23, according to the Belga news agency — is the first use of a 2013 law that permits a "retention" of allowances for members for the royal family if they break certain rules.
Prince Laurent had in a statement issued by his lawyer sought to win the sympathy of lawmakers, saying that the punishment "could cause him serious harm and was difficult to repair."
It complained that he could not work due to his royal status, and said that "three quarters of his allowances were part of costs related to his functions under the strict control of the court of accounts."
"This allowance, the reduction of which is being discussed as a result of the political or media currents, is the price of a life, the price of my life, which is largely behind me now," he wrote.
Sometimes referred to as the "Prince Maudit" — the Cursed Prince — Laurent is widely reported to suffer from depression.
Fined several times for speeding and chided for fraternising with African leaders without the government's consent, Laurent has long been considered the "enfant terrible" of the Belgian royal family.
The prince made headlines in 2013 when he was hospitalised with internal injuries after falling while skiing in Austria.
But he is also seen as a likeable figure, if something of an oddball, as an animal lover who recently confessed he wished he could "converse with an octopus or a fly."