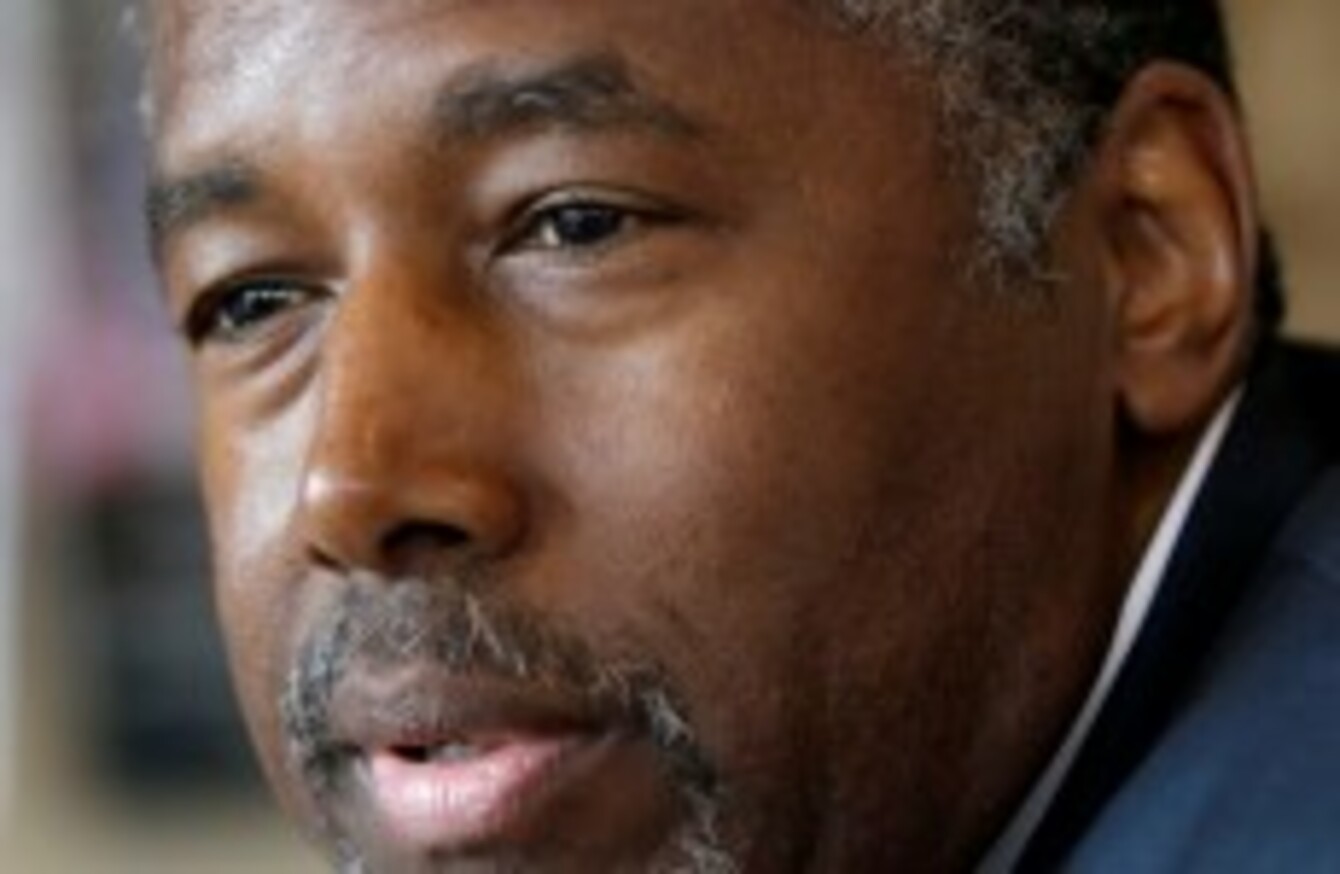 Ben Carson
Image: PA
Ben Carson
Image: PA
US PRESIDENTIAL CANDIDATE Ben Carson's campaign has acknowledged that the Republican frontrunner's account of applying and being admitted to the prestigious US Military Academy at West Point is not true, Politico is reporting.
Carson, a retired neurosurgeon, has made West Point a compelling part of his personal narrative, writing about it in his autobiography, 'Gifted Hands'.
In that account, he said he was "offered a full scholarship" to the academy, the US Army's premier school for prospective officers.
But West Point told Politico it had no record of Carson applying or being offered admission. A West Point education is free for all its students, so there are no scholarships per se.
"In 1969, those who would have completed the entire process would have received their acceptance letters from the Army Adjutant General," Theresa Brinkerhoff, an academy spokeswoman, told Politico, adding that West Point had no record of Carson even beginning the application process.
If he chose to pursue (the application process) then we would have records indicating such.
Politico said that when Carson's campaign was presented with the evidence, it conceded the story was false.
"Dr. Carson was the top ROTC (Reserve Officers Training Corps) student in the city of Detroit," campaign manager Barry Bennett told Politico in an email.
"He was introduced to folks from West Point by his ROTC Supervisors," Bennett added.
They told him they could help him get an appointment based on his grades and performance in ROTC. He considered it but in the end did not seek admission.
The acknowledgement came as Carson, who is running neck and neck with Donald Trump in Republican primary polling, has faced questions about his past, including his own descriptions of his violent adolescence in Detroit.