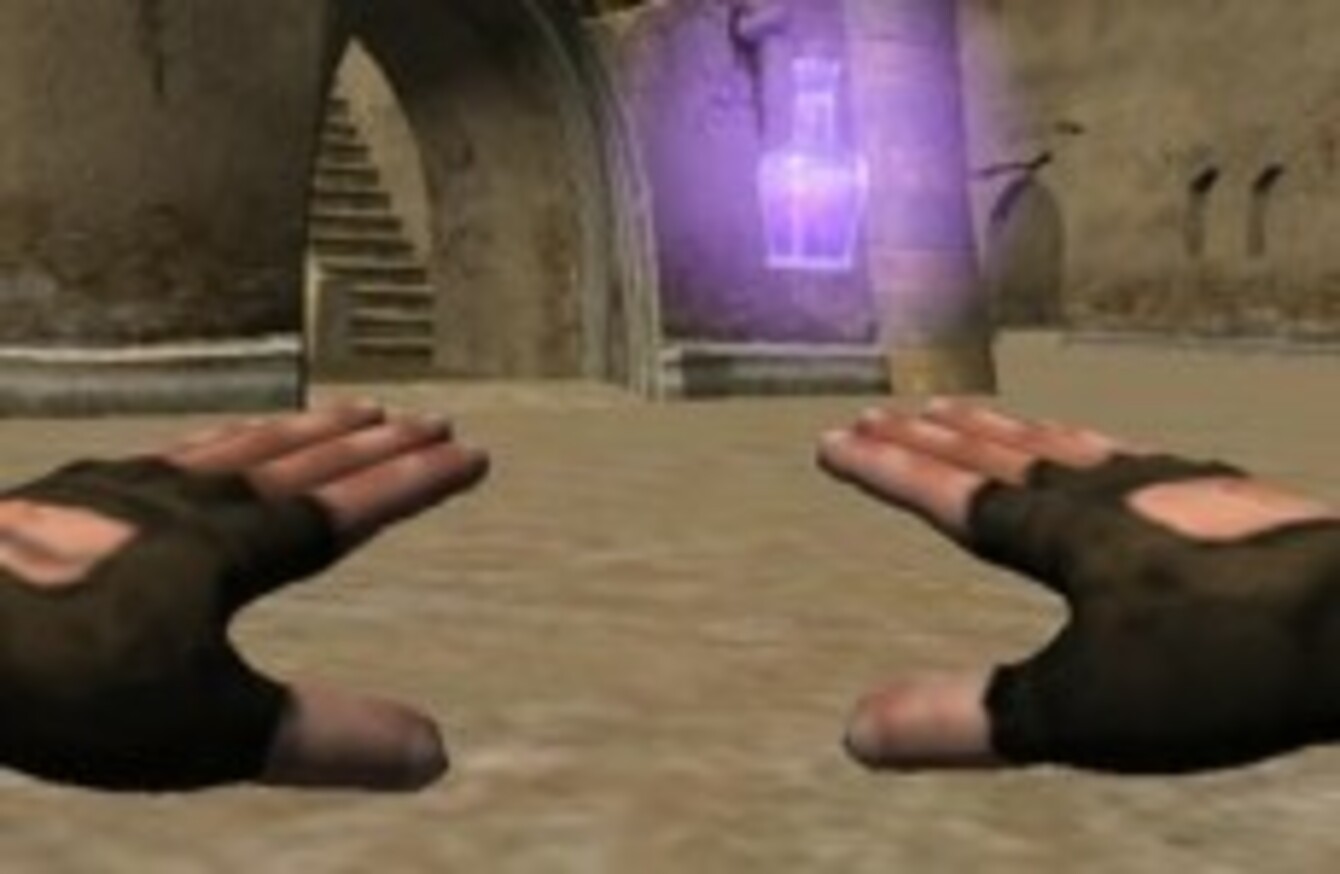 Image: Umoove/App Store
Image: Umoove/App Store
EACH WEEK, WE highlight five apps that are worth downloading for your smartphone and tablet. There are a lot of apps released on a daily basis, but not all of them are worth paying attention to.
This week includes a Twitter app that's worth having, a game that uses eyes and facial recognition to play, and an app that solves one of the biggest problems when recording video.
Talon for Twitter
For: Android
Cost: €1.46
- The Twitter app for Android is fine, but it can be slow at times and limited in its use.
- Talon may be a paid app, but it offers a better design and interface that makes browsing tweets on mobile a joy again.
- Switching between mentions, searches and lists is seamless and there are a lot of small features to take advantage of, quite impressive for a first version of an app.
- There's also a lot of scope for customisation as well and it runs quite smoothly, which is always a good thing.
- Twitter power users will get the most out of this, but those who find the official app limited will find a lot to like here.
(Video: Luke Klinker/YouTube)
Umoove
For: iOS
Cost: Free
- Normally we wouldn't recommending something that's basically a tech demo, but what Umoove is trying to do is worth the mention, especially since it's free.
- Umoove tracks the movements of your eyes and face and transfers them onto the screen, letting you control a game differently.
- It does this by putting you in a flying game where you have to collect potions before the timer reaches zero.
- It's not a deep game by any means, and it takes a bit of getting used to, but the concept is worth a look if you have an iPhone or iPad.
- Probably best to play it in the privacy in your own home though. Playing it while you're taking the bus home might result in a few odd looks.
(Image: Umoove/App Store)
Horizon
For: iOS
Cost: €0.89
- Recording videos on a phone is easy, but most record in portrait mode instead of landscape, resulting in a lot of people getting annoyed when they're trying to watch it.
- Horizon oversteps this problem by shooting all videos in widescreen mode by adjusting the frame, even when you're holding the phone upright.
- AirPlay monitoring is also supported so you can stream videos while you're recording them/
- It caters for video resolutions up to 1080p and different aspect ratios for those who place importance.
- Add to that extra features like geotagging, filters, video quality making Horizon an essential purchase if you're regularly capturing video.
(Video: evilwindowdog/YouTube)
#Open journalism No news is bad news Support The Journal

Your contributions will help us continue to deliver the stories that are important to you

Support us now
Quiet Hours
For: Windows Phone
Cost: Free
- Chances are there will be numerous times where you don't want your phone to ring. iOS has its Do Not Disturb feature and Android has numerous apps which bring this feature to your phone.
- Quiet Hours brings this feature to Windows Phone, allowing you to get some peace and quiet when you need it.
- Its live tile lets you toggle the settings from the menu screen so you can switch it on and off with one tap.
- The only annoying part is that scheduling is only available as an in-app purchase.
- Still, if your phone is always buzzing and you want a break, it's the best solution out there for Windows Phone.
(Image: Quiet Hours/Windows Phone)
Mumble Smart Notifications
For: Android
Cost: Free (€0.99 for full version)
- Ever get a number of text or instant messages in succession, and you end up check them all in case you missed anything?
- Mumble recognises which messages are important by considering the emotion, context, and length of them and customises the vibration to let you know which ones to pay attention to.
- Short messages get a short buzz, longer messages get a longer vibration and messages like 'ok' or typo corrections are ignored completely. The pro version lets you customise the alert function so you're only notified about happy messages or emergencies.
- The makers claim that it's a lightweight app so activating it won't drain your battery or slow your phone down.
- It's better to try out the free version first before you pay since it doesn't work with all Android phones or SMS apps.
(Image: Mumble/Google Play)