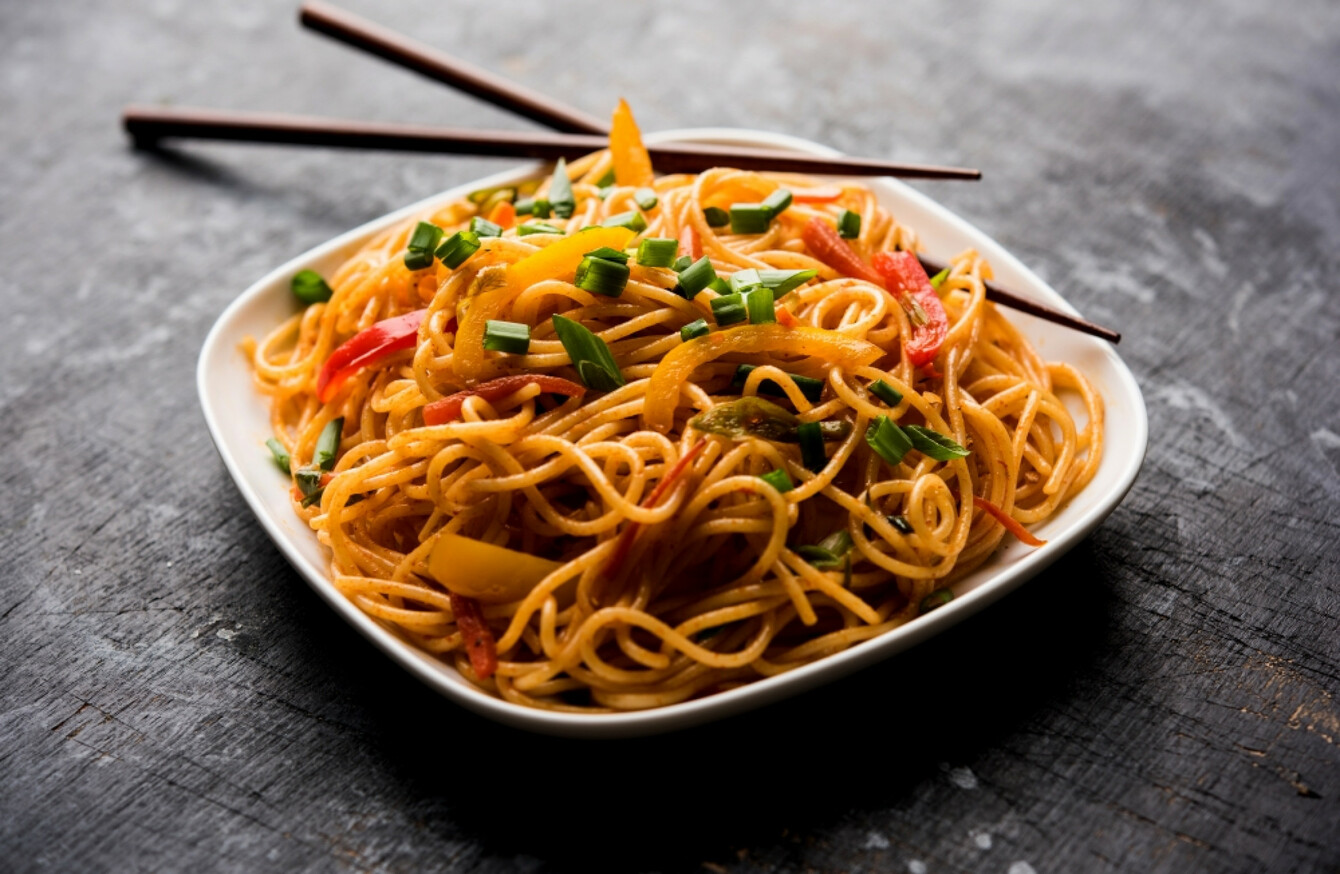 Image: Shutterstock
Image: Shutterstock
NOODLES ARE EVERYTHING we need from a quick midweek dinner: they need more or less no preparation, they're speedy to cook, and excellent at taking on other tasty flavours.
From egg noodles to soba to rice noodles, there are oodles of varieties available. They can be boiled, fried, steamed, served hot or cold, in many dishes from soups to stir fries.
We love them for their versatility, and the best thing about these recipes is that almost any type of noodles you have will work just perfectly!
1. Singapore Noodles, from Not Quite Nigella: The key to perfect Singapore noodles is to keep the wok very hot and the ingredients constantly moving. Flash fried and packed with flavours and spice, this classic recipe tastes even better than a take away.
2. Honey Soy Chicken Noodles, from I Love Cooking: This quick and tasty family favourite uses store cupboard ingredients and can be whipped up in no time. What more could you want for a quick midweek meal!
3. Cold Soba Noodles, from Lazy Cat Kitchen: A vibrant noodle salad with a delicious sweet and spicy dressing. Soba noodles are used in this recipe but you could easily swap these for regular or rice noodles.
4. Chinese Pork Chops with Noodles, from One Yummy Mummy: These sweet and sticky pork chops are bursting with flavour and would go down a hit with kids. Use a combination of whatever veg you have in the fridge to use up any leftovers.
5. Prawn and Pepper Courgette Noodles, from Madeleine Shaw: This super healthy stir fry can be made in just 10 minutes and uses spiralised courgette in place of regular noodles. Prawns provide a good source of protein in this low carb, fuss free dinner.
6. Chinese Crispy Beef with Noodles, from Frugal Feeding: This dish has everything we crave in a midweek dinner – crispy beef, sweet chilli sauce and a hint of spice. And it's ready quicker than you could order a takeaway!