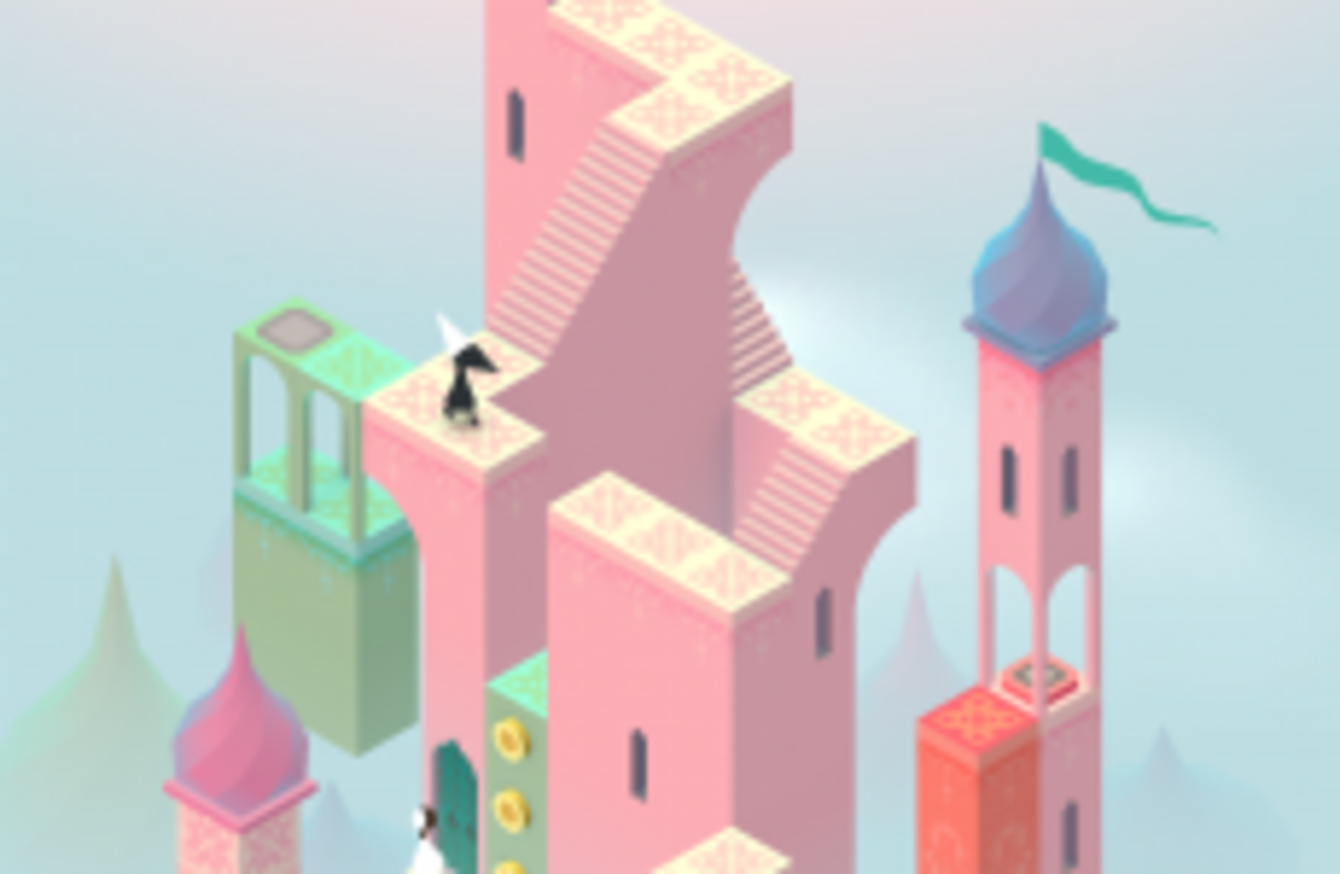 Image: Monument Valley/Google Play
Image: Monument Valley/Google Play
IT'S BEEN A busy year for gaming with a vast collection of great titles making their way to the small screen. Some were ports, others were original titles, but all of them were worthy of your time.
Since it would be too much to list them all, here are our pick of the bunch.
Monument Valley
For: iOS, Android
Cost: €3.59
A masterpiece in every way. Stunning art, great design, mind-bending puzzles and a world that conveys so much despite little dialog or story.
It's a game everyone should have and both the main game and expansion are worth every cent.
TwoDots
For: iOS, Android
Cost: Free
The sequel of one of the most addictive puzzle games of 2013, TwoDots adds a whole collection of new elements and features as you traverse each stage. It's a freemium game and you may rely on luck to get through, but unless you're bad at puzzles, you shouldn't have to buy powerups to proceed.
Threes!
For: iOS, Android
Cost: €1.79
Bustling with charm, Threes! hides a complex game underneath its jovial appearance. While it was ripped off by 2048, those who are willing to pay will find a puzzler that blows the copycats out of the water.
Crossy Road
For: iOS (Android version out 8th Jan)
Cost: Free
Think Frogger meets Flappy Bird and you have an idea of whatCrossy Road is all about. Simple, frustrating, but oh so addictive.
Kero Blaster
For: iOS
Cost: €4.49
From the same developer who brought the world Cave Story, Kero Blaster is his homage to games like Mega Man and is incredible fun. It's over a little too quickly, but it has one of the best control schemes for a smartphone platformer out there.
Goat Simulator
For: iOS, Android
Cost: €4.49
The premise sounds terrible, but glitchy gameplay, sandbox world, and a wacky nature makes Goat Simulator so much more than just a game about a goat. It's a way of life.
The Walking Dead – Season 2
For: iOS, Android
Cost: €13.99 (First episode free to download)
When it comes to point and click adventures, Telltale Games is one of the best out there and The Walking Dead is one of its finest works. The second season contains five episodes that will grip even those who have a passing knowledge of the series.
(It's recommended you play the first season first for plot reasons and also because it's great).
One More Line
For: iOS, Android
Cost: Free
Simple premise, but difficult to master. One More Line has you guiding a line as far as you can go by latching onto hooks and changing your course. It looks simple, but like Flappy Bird, getting far requires a lot of skill and practice.
The Nightmare Cooperative
For: iOS, Android
Cost: €3.59
To say The Nightmare Cooperative is brutal would be an understatement. Few games teach you by dying repeatedly, but while it's harsh, it's an accessible game that requires you to think two steps ahead while you explore randomly-generated dungeons.
VVVVVV
For: iOS, Android
Cost: €2.69
Tough, challenging, frustrating but rarely unfair, VVVVVV is as much a test of your patience as it is your gaming skill, but in the best way possible.
Table Tennis Touch
For: iOS
Cost: €2.64
Easily one of the best sports games on iOS, Table Tennis Touch has enough features and depth to convert even those who aren't interested in the game. It's one that you'll keep dipping in and out of regularly long after you've completed it.
Hitman Go
For: iOS, Android
Cost: €4.49
Hitman 47′s journey to the small screen brought with it an entirely new puzzle mechanic which makes it more easygoing, if not taxing.
Taking the form of a board game, completing each level requires you to plot each move from entry to assassination to exit without getting caught.
Ingress
For: iOS, Android
Cost: Free
The mobile-reality game was officially released on Android this time last year, but it took another six months before it arrived on iOS.
Effectively a real-world MMO, Ingress sees you choose one of two teams – the resistance or the enlightened – and you must use your phone's GPS to find portals in real-world locations before the other team does. Be warned, it's incredibly addictive.
Source: AppGemeinde/YouTube
Wind Up Knight 2
For: iOS, Android
Cost: Free
An auto-running platformer with charm, Wind-Up Knight 2 has you crossing the kingdom, icy mountains and bean stocks while avoiding obstacles and defeating enemies. The layout of each level is logical and rarely do you feel like the game has thrown something at you unfairly.
Machinarium
For: iOS, Android, Windows Phone
Cost: €4.49
It might not be a new game per se, but it came out on Windows Phone this year and it's as good an excuse as any to include it here.
Machinarium is honestly one of the best adventure games on any platform, no dialog (only animations in speech bubbles), memorable characters and inventive puzzles makes it great.
Wayward Souls
For: iOS, Android
Cost: €5.99
The spiritual sequel to Mage Gauntlet (one of the best hack n' slash games out there on iOS), Wayward Souls improves on the core formula in every way.
Different classes, varied enemies and a whole host of strategies depending on what upgrades you opt for makes it a tough but satisfying game.
Smash Hit
For: iOS, Android
Cost: Free
Therapeutic yet challenging, Smash Hit has you flinging marbles at glass as you continuously move between different rooms. It starts off nice and easy, but it ramps up the difficulty pretty quickly.