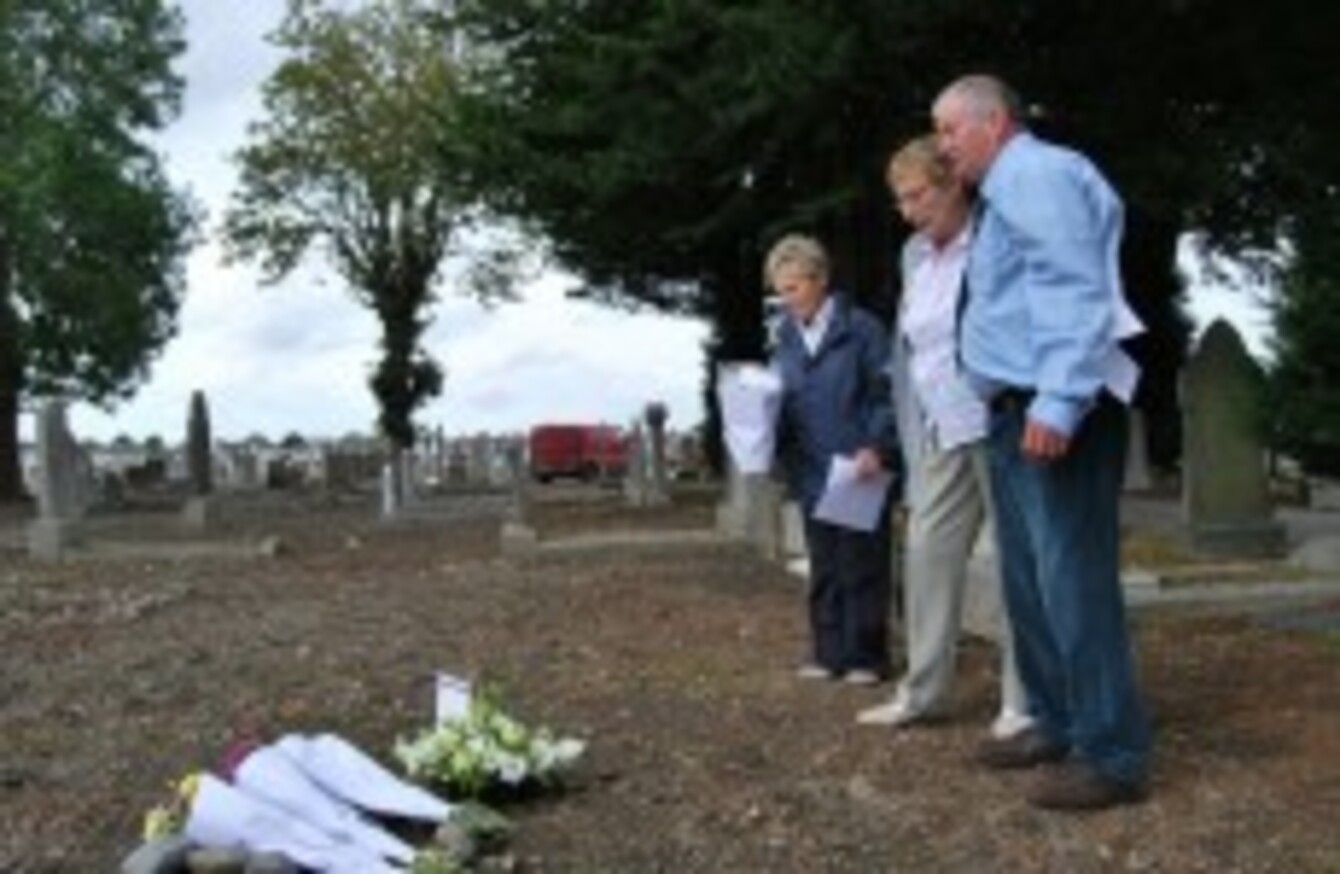 Derek (right) with his wife Carol and fellow survivors group member Noeleen at Mount Jerome cemetery.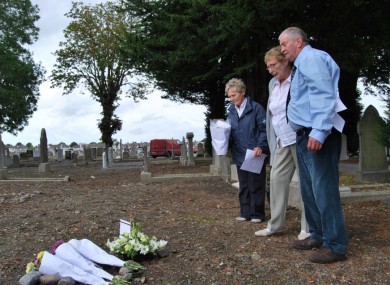 Derek (right) with his wife Carol and fellow survivors group member Noeleen at Mount Jerome cemetery.
DEREK LEINSTER, WHO has been campaigning for compensation and an apology for former residents of Bethany Home, is to speak in Dublin next week.
Leinster, who lives in the UK and was brought up in Northern Ireland, spent some of his childhood at the Bethany Home.
His mother was one of the hundreds of women who lived in the home and gave birth to their babies there. He said that he was subjected to neglect both there and after being sent to be brought up by a new family when he was a young child.
He will speak at Trinity College about his experiences, which are outlined in two books. The talk, titled 'An infancy in a Dublin orphanage in World War Two' will take place on Thursday 26 September at the Swift building (Arts building) at 7.30pm.
The night will also serve as an occasion to relaunch his two autobiographical books, Hannah's Shame (2005) and Destiny Unknown (2008), which are both about his childhood at Bethany Home and outside the home.
Pursuit of recognition
Leinster is one of the founders of the Bethany Survivors Group, who have been campaigning for redress from the State for what they went through while in the home.
He and other members say that their life has been irreparably marked by the neglect they suffered there.
In July, the Government said that there would be no redress scheme for Bethany Home survivors. At the time, Leinster said he was "devastated" and would keep on campaigning.
Speaking to Newstalk earlier this week, Mary Lou McDonald said that she will continue to pursue the the call from Bethany survivors for recognition from the Irish Government.
She told them that when the Dáil broke for the summer an announcement was made and there "was an understanding across the political spectrum" that victims of "this abuse in this home" "would get some comfort and recognition from the government".
She said that: "I think very cynically, Alan Shatter waited until the political season was over and basically came out and snubbed his nose at those victims".
Deputy McDonald said that along with others she has taken a big interest in this case and intends on pursuing it.