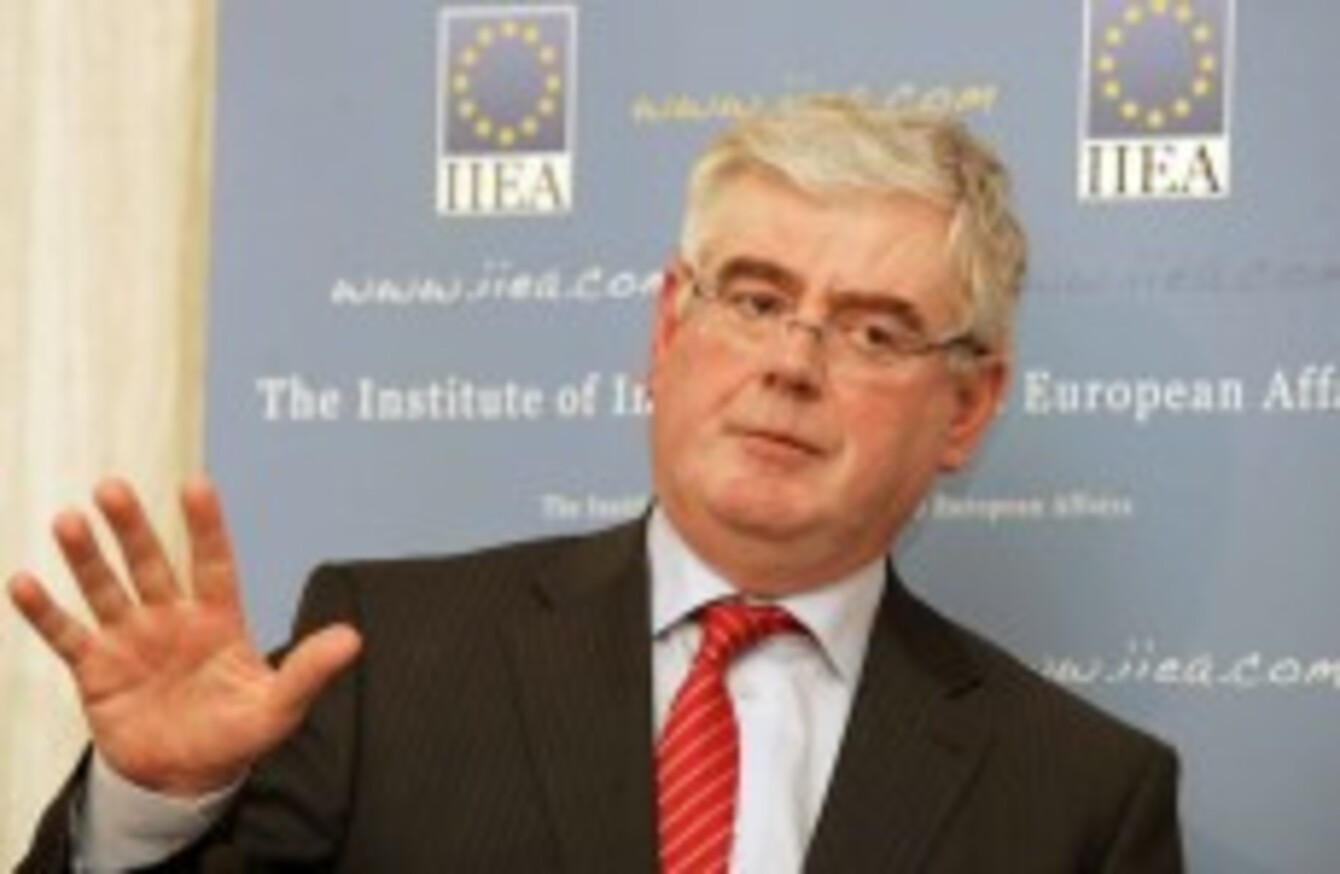 Image: Sam Boal/Photocall Ireland
Image: Sam Boal/Photocall Ireland
THE GOVERNMENT HAS given conflicting messages on whether Ireland should demand a better deal on its bailout debt in return for passing any referendum on the EU budget deal.
Speaking this morning, Tánaiste Eamon Gilmore said that re-engineering of the bailout deal should be completely separate from any referendum on the EU budget deal.
The Tánaiste repeatedly emphasised that the government's debt strategy is "to reduce the burden on the taxpayer".
However when he asked if Ireland should push for a "debt sweetener" from the EU to ensure that any referendum is passed, Gilmore said: "I think it's important that we separate those (issues)".
This was in contrast to Junior Minister Brian Hayes who, over the weekend, became the first government TD to openly say that a referendum on the new EU budget deal would be unlikely to pass unless Ireland was offered a better deal on its debt.
The Tánaiste also said that it was "too early" to make the call on whether a referendum was going to be necessary on the recent deal struck by eurozone member states.
It's going to be a factual matter. A referendum is either going to be necessary under our Constitution or it's not, and it's too early to make that call
Gilmore this morning said that it was "reasonable" that Ireland's bailout deal should be reengineered given how Ireland has already successfully dealt with its debt so far.
Speaking on Newstalk Breakfast, he pointed out that Ireland had already had some success in negotiating a new interest rate on the deal.
He suggested that it would be "in the interest of other EU member states and institutions" that the situation in Ireland was "progressed" .
The Tánaiste was speaking after comments from Minister of State Brian Hayes at the weekend about the deal.
"The idea that we could have a referendum without that agreement, on a substantial rearranging of our debt, wouldn't fly," Hayes said in an interview with yesterday's Sunday Business Post.
"We would have to have that in place before we put the question, and that's beginning to be understood at an EU level, which puts us in a stronger position".
Finance Ministers from across the EU are due to hold a teleconference today to discuss the recent EU deal.
The eurozone ministers are aiming to finalise the new fiscal compact agreement by the end of January.
It is expected that they will also discuss the €200 million loan to the International Monetary Fund (IMF) to help stabilise the eurozone.