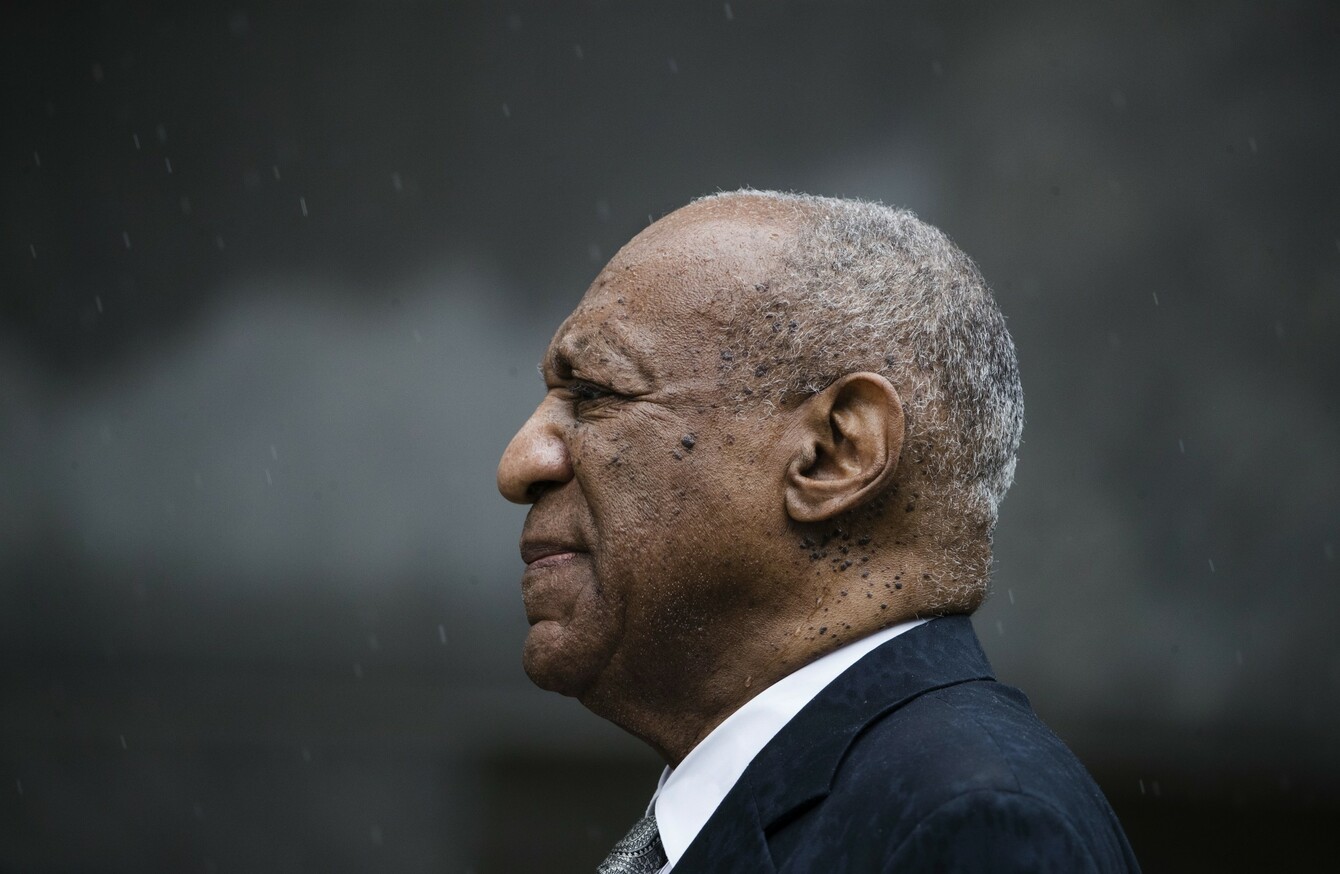 Image: Matt Rourke
Image: Matt Rourke
BILL COSBY IS planning to hold a series of "town hall" meetings to talk to young people about his experiences with the US courts, his spokesman said, less than a week after his sex assault trial ended with a hung jury.
"We are still in the planning stages… we are looking at the cities where we could make this happen. We don't have a date yet," the spokesman, Andrew Wyatt, told AFP after outlining the plans on a local television show in Alabama.
Wyatt said Cosby's camp had received hundreds of calls from people who wanted to hear the comedian talk to young men about the US court system.
"They need to be aware that these things can happen to them, if they can happen to Bill Cosby," he said.
"This issue can affect any young person, especially young athletes of today, and they need to know what they are facing when they are hanging out and partying," Wyatt told WBRC's Good Day Alabama program.
Last Saturday, a judge in Pennsylvania declared a mistrial in the case that saw Cosby, who turns 80 in July, accused of drugging and molesting a woman in 2004, after the jury failed to reach a unanimous verdict after days of deliberations.
One juror, who was not identified, told ABC that there were two holdouts on the 12-member panel who "were not moving, no matter what."
Around 60 women have publicly accused the Emmy-winning actor in recent years of being a serial sexual predator, alleging that he drugged and assaulted them over a span of 40 years across the United States.
But the allegations made by Andrea Constand were the only criminal case brought against him as most of the alleged abuse happened too long ago to prosecute.
Her case was initially settled by a civil suit but re-opened in 2015, when Pennsylvania prosecutors claimed that new evidence had come to light.
Prosecutors have pledged to retry the case. The judge has said he hopes that would begin within four months.