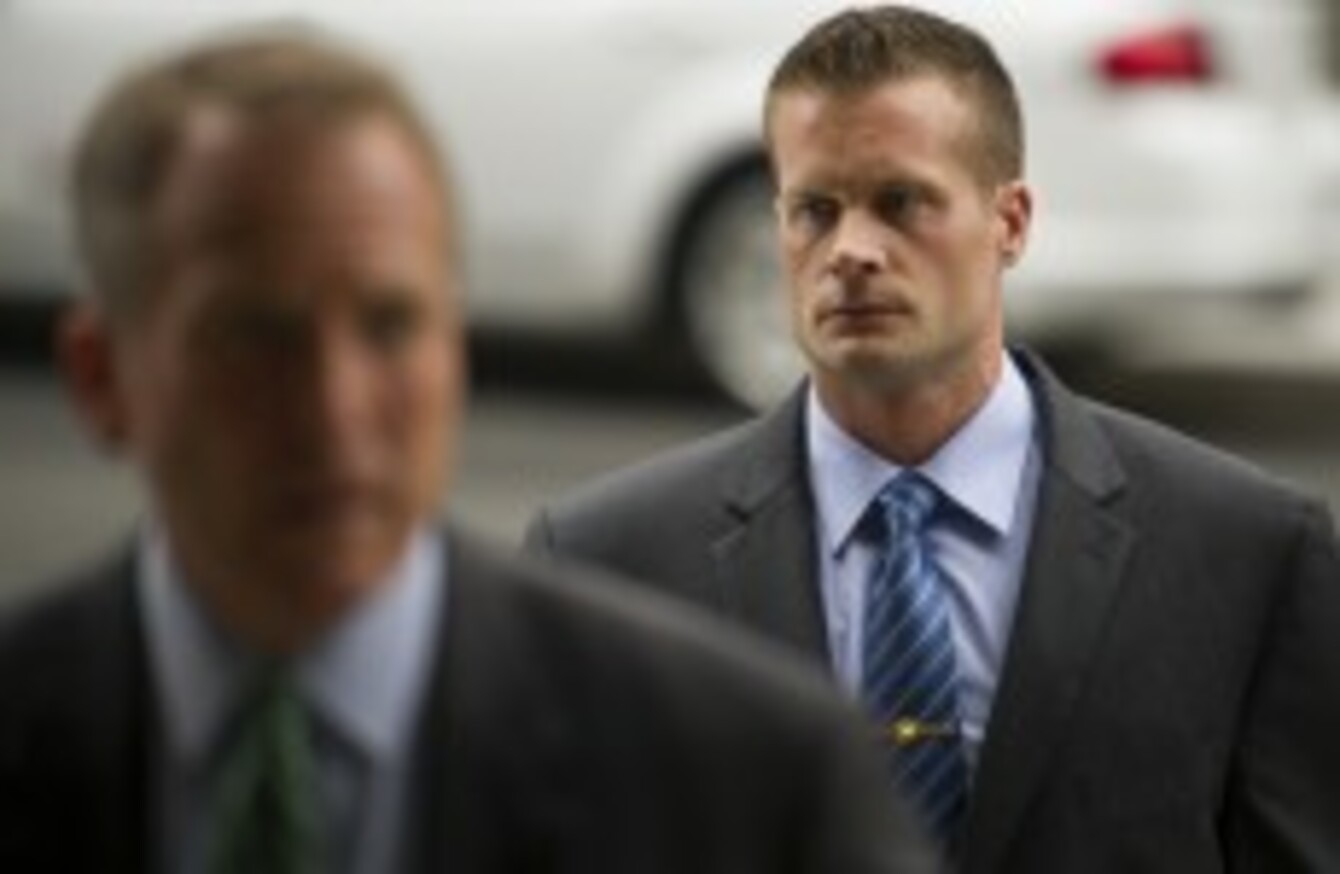 Former Blackwater Worldwide guard Evan Liberty.
Image: AP/Press Association Images
Former Blackwater Worldwide guard Evan Liberty.
Image: AP/Press Association Images
FOUR FORMER EMPLOYEES of the Blackwater security firm were found guilty today in connection with the 2007 shootings of more than 30 Iraqis in Baghdad that left 14 dead.
A jury in a federal court in Washington found Nicholas Slatten guilty of first-degree murder. Paul Slough, Evan Liberty and Dustin Heard were found guilty of voluntary manslaughter.
The verdicts came after a trial that lasted more than two months, and weeks of deliberations. But the verdict was partial, and the jury was still mulling decisions on several other counts.
Opened fire 
The Blackwater employees were guarding a US diplomatic convoy on September 16, 2007 in Baghdad's Nisour Square when they opened fire.
A total of 17 unarmed Iraqi civilians were killed, according to an Iraqi investigation, while a US count put the death toll at 14. The hail of gunfire also wounded 18 people.
The killing exacerbated Iraqi resentment toward Americans, and was seen by critics as an example of the impunity enjoyed by private security firms on the US payroll in Iraq.
"People who could laugh, who could love, were turned into bloodied, bullet-riddled corpses, people who were not legitimate targets… who were no real threat to them," federal prosecutor Anthony Asuncion said during the trial.
Blackwater, whose license to work in Iraq was revoked by Baghdad, was renamed Xe Services in 2009 and then Academi in 2011.
Contract cancelled
Upon President Barack Obama's arrival in office in 2009, the State Department cancelled its contract with the firm.
A sentencing date was to be announced later.
Slatten faces a possible life sentence on the first-degree murder charge, but prosecutors would have to convince a jury that he acted with premeditation.
Before the killings, Slatten allegedly told acquaintances he wanted to "kill as many Iraqis as he could as 'payback for 9/11,'" according to court documents.