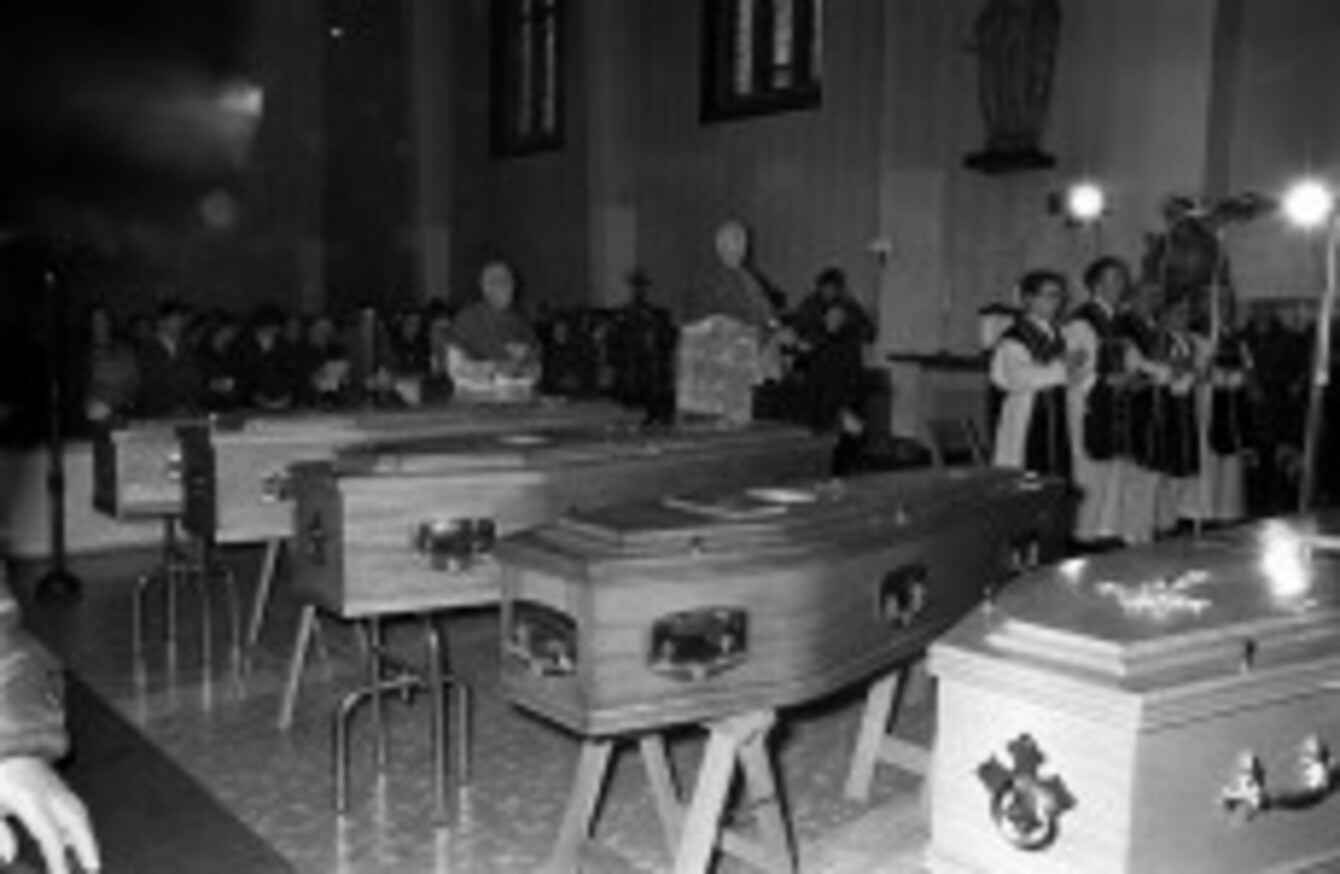 Coffins at a mass held for the victims of Bloody Sunday at St Mary's Church in the Creggan Estate in Derry days after the shooting
Image: PA/PA Archive/Press Association Images
Coffins at a mass held for the victims of Bloody Sunday at St Mary's Church in the Creggan Estate in Derry days after the shooting
Image: PA/PA Archive/Press Association Images
THE FAMILIES OF 13 people killed by British soldiers in Northern Ireland on Bloody Sunday have been offered £50,000 (€58,000) each, it has emerged today.
Paratroopers opened fire on a civil rights march in Derry in 1972 in one of the darkest chapters in the three decades of sectarian unrest in Northern Ireland.
Thirteen others seriously injured have also been offered £50,000 each as part of a total compensation package from the Ministry of Defence (MoD) worth around £1.3 million (€1.5 million).
Kate Nash, whose brother William was killed and father Alex injured, said: "My brother cannot be replaced and all the money in the world won't bring him back."
Lawyers for the victims and their familes and for the MoD have held months of discussions about the compensation levels.
The move comes three years after a landmark inquiry into the shootings found that the British army had fired first and without provocation.
Police in Northern Ireland said last year said they will launch a major investigation into the deaths.
A spokesman for Belfast-based law firm Madden and Finucane, which represents many of the Bloody Sunday relatives, said: "Negotiations in respect of compensation are continuing with the MoD and their legal representatives.
"The contents of those negotiations shall remain confidential between the families of those murdered and the wounded whom we represent and the MoD."