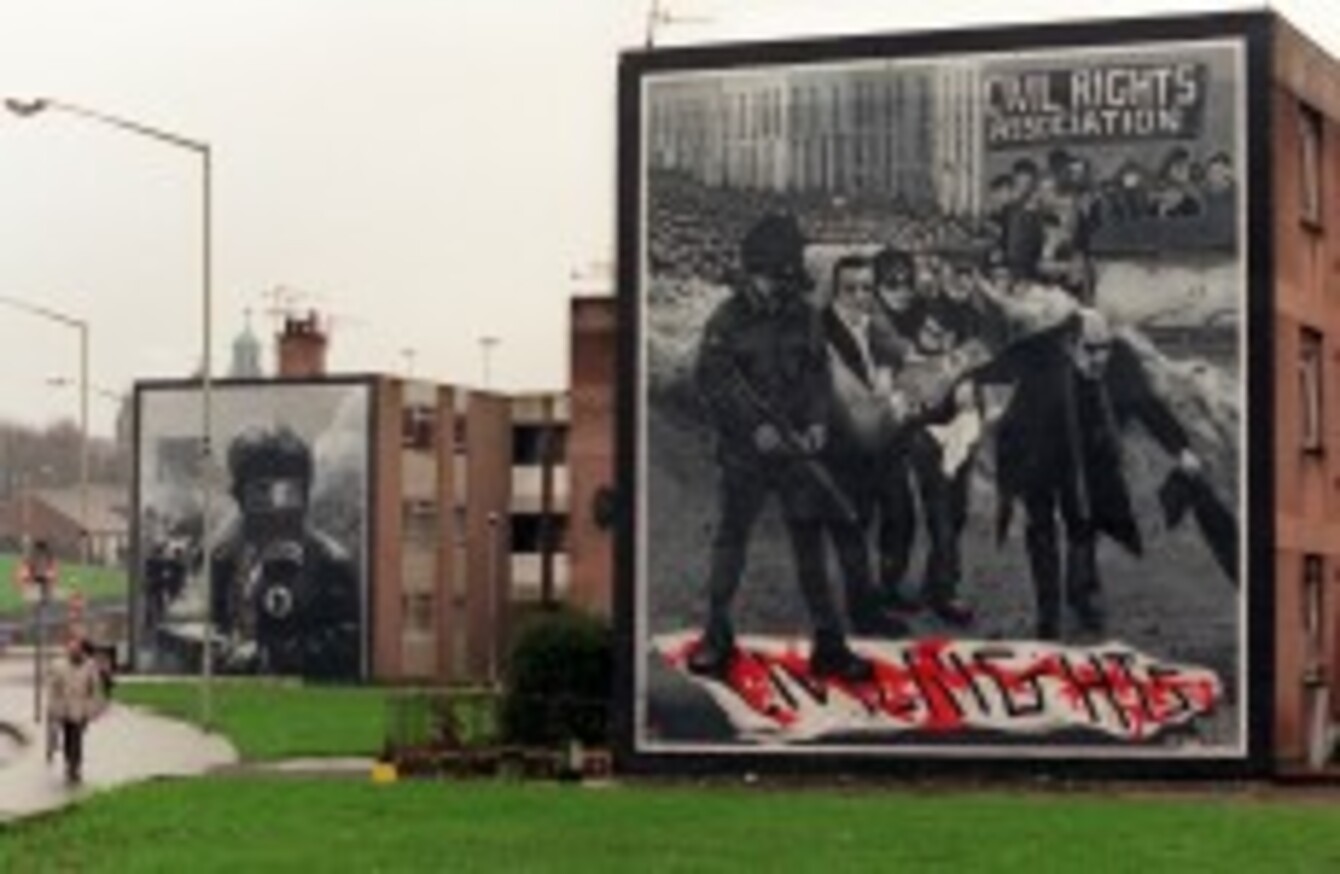 Image: PA Archive/Press Association Images
Image: PA Archive/Press Association Images
THE INQUIRY INTO the deaths of 14 people in the Bloody Sunday massacre will be delayed because of budget cuts at the PSNI.
13 Catholic civil rights marchers died on the day in 1972, with one more dying four months later.
The Police Service is being forced to make around £50 million in cuts for the remainder of 2014, losing around 300 civilian staff.
That will have a knock-on effect on the Serious Crime Branch team who are investigating the 1972 massacre. The PSNI says that the team will lose the "majority" of its staff, which will "have a substantial impact" on the investigation.
The Senior Investigating Officer, Detective Chief Inspector Ian Harrison, said he would be seeking clarification from his commanders about options for a way forward for the investigation.
"We are faced with an extremely challenging set of circumstances which may well result in a reduced investigation or a delayed investigation. These are circumstances outside our control.
"We will be working to ascertain where and how our investigation sits along with our other commitments in serious crime investigations past and present. I have been speaking with relatives of those killed on Bloody Sunday and I sympathise with their disappointment and anger at this development. We have agreed to meet in the coming days."
Solicitors for the families of the victims say that since the Saville Report found their loved ones innocent, the PSNI has to investigate the issue as murder.
"Our position on this issue is very simple. Lord Saville's conclusions reaffirmed the innocence of those murdered and wounded.
"There is a continuing legal obligation on the Police Service of Northern Ireland to investigate murder and the erosion of that responsibility, particularly in view of those conclusions, can never be justified. It is incumbent therefore on the police to pursue those responsible for the events of Bloody Sunday.
"We will meet the PSNI shortly with the families and wounded that we represent and in the absence of a reconsideration by the PSNI and a firm commitment to properly resource this murder investigation we will be left with no alternative but to challenge that decision in the High Court in Belfast."