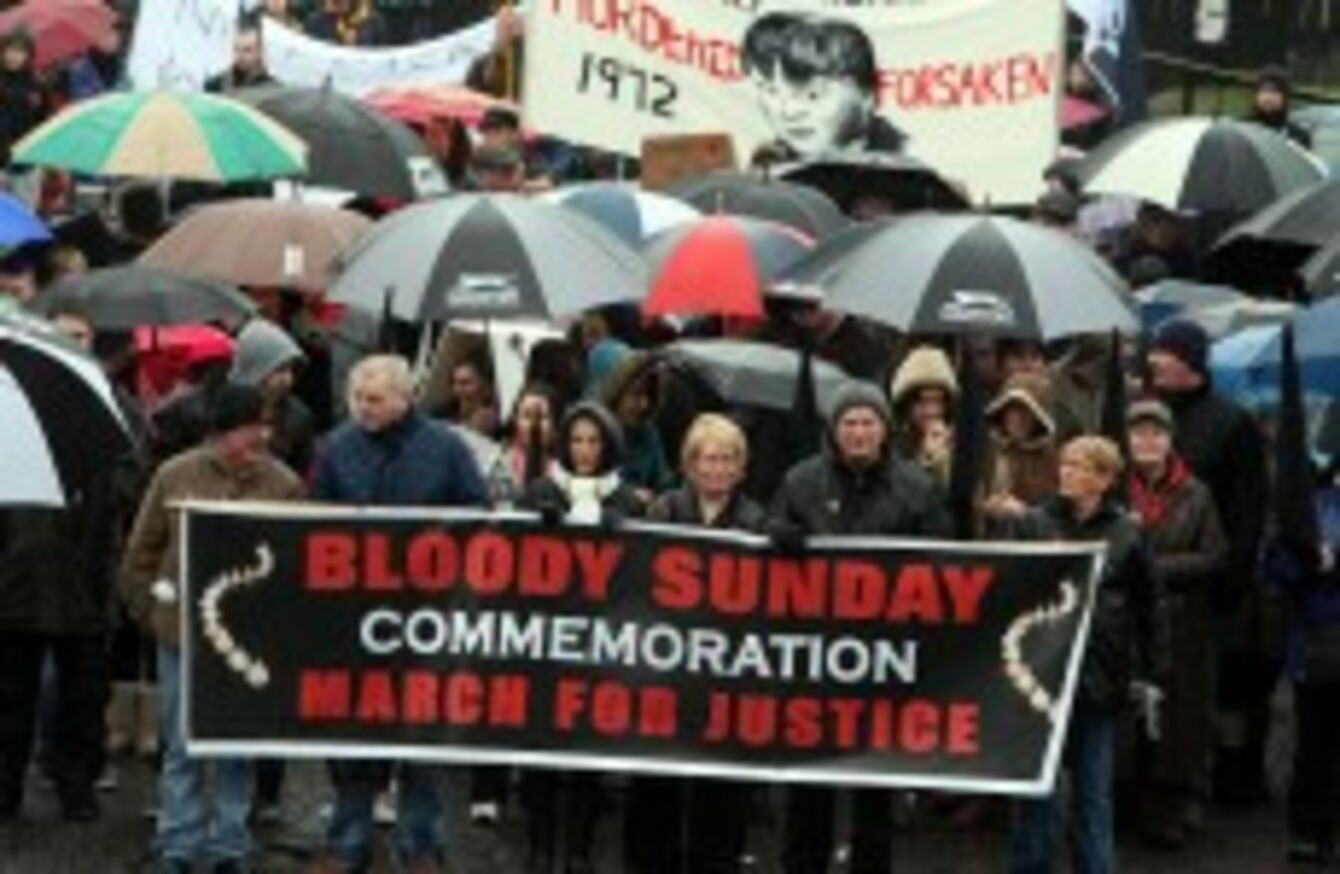 Protesters at today's march
Image: Paul Faith/PA Wire/Press Association Images
Protesters at today's march
Image: Paul Faith/PA Wire/Press Association Images
FAMILIES OF THE 14 people shot dead by British paratroopers on Bloody Sunday gathered with hundreds of other supporters today to mark 40 years since the killings.
A memorial service led by both Catholic and Protestant clergy was held at a monument commemorating the January 30 1972 massacre in Derry's Bogside area, where soldiers opened fire on civil rights marchers.
Politicians including Sinn Féin's Martin McGuinness and former SDLP leader John Hume also attended the ceremony, RTÉ reports.
The BBC reports that a march was also held along the route taken by the 1972 protesters.
Some families felt vindicated by the Saville inquiry and subsequent official apology by UK prime minister David Cameron, and marched for the last time in 2011.
However, others are calling for the soldiers involved to be prosecuted. "We are going to continue to march for prosecutions," the sister of victim William Nash told the Press Association.