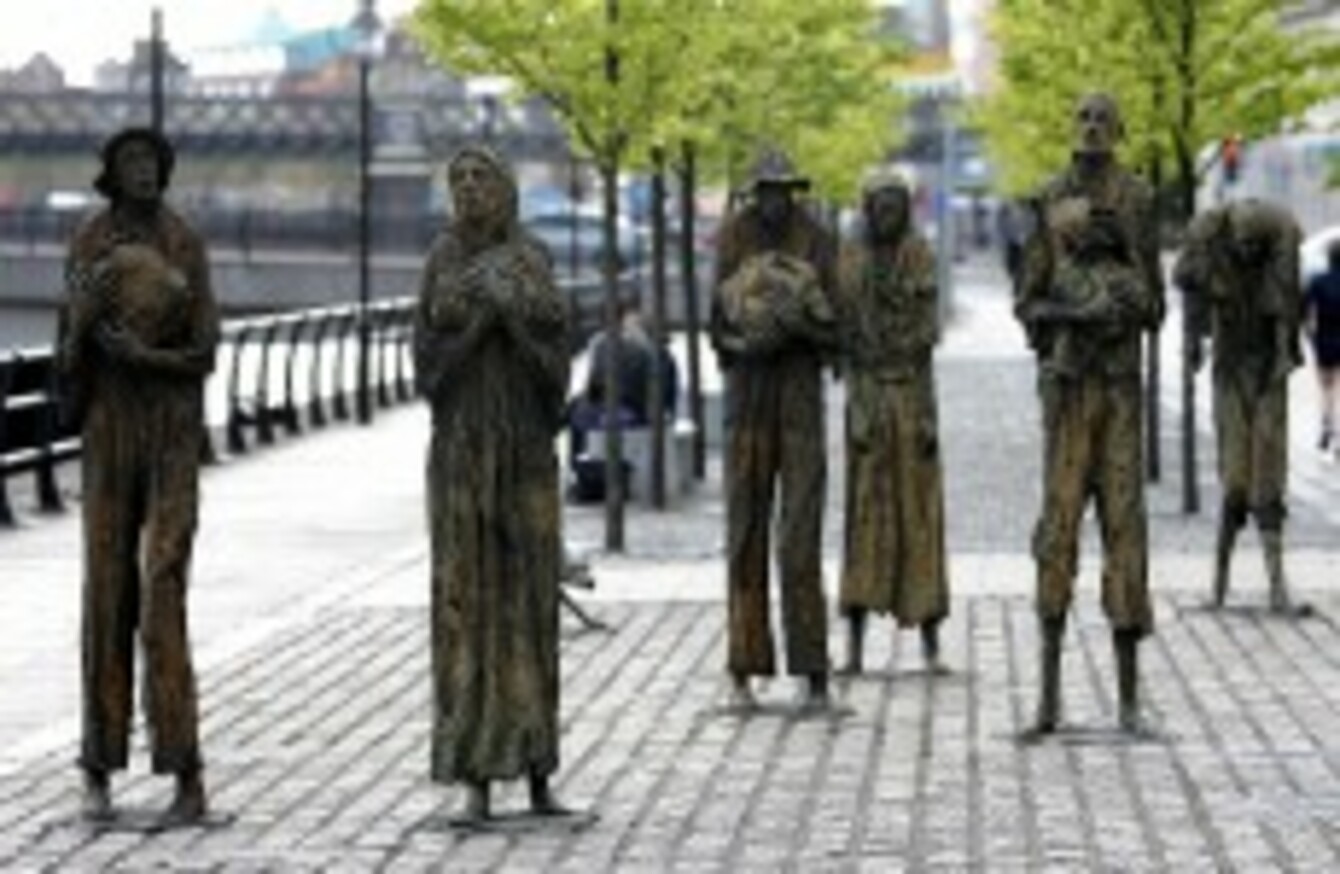 Image: PA Archive/Press Association Images
Image: PA Archive/Press Association Images
EXPERTS HAVE SAID that bones found on a beach in Canada are most likely to have come from Irish children who were on board a coffin ship fleeing the Great Famine.
Two dozen vertebrae, around twelve long bones, and pieces of a jawbone were found on a beach in Quebec in 2011.
Now, researchers who have examined the remains over the past three years have said the bones belonged to three European children, all under the age of twelve, who were suffering from malnutrition, according to The Globe and Mail. One of the children had rickets, which is caused by a deficiency in vitamin D.
Archaeologists believe the children may have died in 1847 when a ship called The Carricks which was carrying emigrants from Ireland was wrecked off the coast of Canada.
"They are witnesses to a tragic event. You can't have a more tangible witness to tragedy than human remains," archaeologist Pierre Cloutier told The Globe and Mail.
Some 100 bodies were washed ashore after the ship sank in a violent storm. They were buried in a mass grave close to the shore.
Around 100 people are believed to have survived the sinking of The Carricks and were taken in by local families.
The coffin ships became notorious both as a way of bringing people away from the Famine but also as carriers of disease which spread rapidly through passengers on the long journeys to the US and other countries. Tens of thousands of would-be migrants are believed to have died on them.
A replica of one famine ship, the Jeanie Johnston, which also contains a museum, has been moored in Dublin city centre for the past nine years. The original ship carried over 2,500 people to North America with no loss of life.
"These ships were packed with people," Kathryn Miles, who wrote a book about the original Jeanie Johnston, told US radio station NPR last year. "Most families of four would be given a platform that was about 6 feet square. So they were sleeping head-to-toe and there was no sense of quarantine or hygiene".
"So if someone stepped aboard and was sick, and there were no facilities on board – most ships had maybe two buckets and so there was, of course, a tremendous amount of human waste – that, of course, is a great way to spread disease".
A Famine Museum is located in Strokestown in Roscommon but there are no plans for a national permanent exhibition because there are not enough artifacts remaining to hold one.