MAKING THE DIFFICULT decision to sell your home is only the first part of becoming involved with the property market once again.
The art of preparing your home before it hits the market is called staging and your estate agent can advise you of the best way to do this.
We spoke to a series of experts in getting your home ready for valuations and eventual viewings from the National Property Group, REA and HomeStager.ie.
Here we share the inside track on how to ensure your home sells for the maximum amount of money in the minimum amount of time.
1. Give yourself a few weeks to get your home ready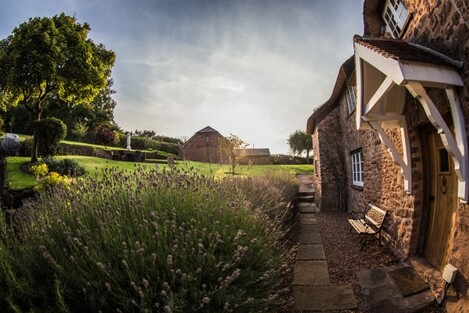 Source: Unsplash
As a significant number of people selling their homes work Monday to Friday, it can be hard to find the time to declutter and start packing up, but it's something that is crucial to give time to.
Interior designer and home stager Celene Collins of HomeStager.ie says:
You're moving anyway, buy the boxes and the bubble wrap now. Don't put them in black bags and move them out of the house and then repack them when you do move. Get rid of the stuff that you don't want, box up the stuff you are taking with you and commit to it before you go to the market. Don't go to the market in a rush, you will lose out. If there's a house in the same area, in the same price bracket, in better condition, that will go quicker at the end of the day.
2. Don't be put off if your home was undervalued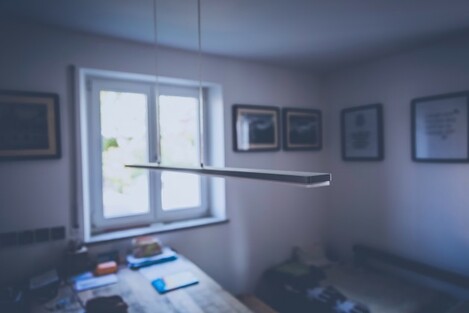 Source: Unsplash
Often those selling up may feel like their home has been underpriced, however this is all part of a well-established plan.
As Healy Hynes of REA Hynes in Athlone shares, "most properties on the market that sit unsold are simply overpriced".
Similarly Collins suggests:
Be informed, check with more than one auctioneer. I find that going too high is not the best scenario either. Auctioneers do go a bit lower and that can be offputting for the client but they know what they're doing. They know they will get one or two interested parties that start bidding together and that's when the house price then goes up. They are experts in the area, leave them to it.
3. Consider renting furniture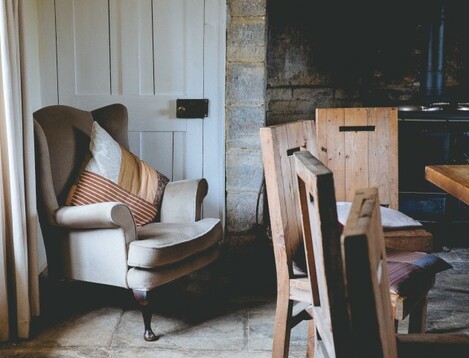 Source: Unsplash
A big part of selling your home is enabling prospective buyers to see themselves living in your home, something that becomes very difficult without furniture – which is a service that home stagers can provide.
For Barry McDonald of REA McDonald in Lucan, this can be a brilliant way of gaining buyers' attention: "Giving your home a makeover with hired furniture can make it much more inviting to potential buyers".
Collins also highlights:
It's very hard to sell a house that is vacant where there's no furniture because when the clients or prospective buyer visits the property, there are no memories, there are no feelings. There's nothing to take away with them. While it is an investment to hire the furniture for two or three months, we have found that you will get that back in your asking price. You want to perspective buyers to come in and say 'wow, I could live here. I could see my children playing in this room. I could see us having dinner here'.
4. Put away your family photos
Source: Unsplash
Although it can be a pain, removing photos and other personal items is a must, according to Collins:
Take down the magnets and the children's art, it just adds to the cluttered feeling for the prospective buyer. I would often tell professionals to take down their pictures because people may know them. People are naturally nosy, they will open your fridge, they'll look in your wardrobe, merely to see if there's enough storage in it. You don't need to empty the wardrobes, just tidy them, make sure a shoebox is not going to fall on their head. It gives the impression that there's not enough room. They appreciate that you're living in it but they just don't want to see your clutter.
5. Don't underestimate how nosy people will be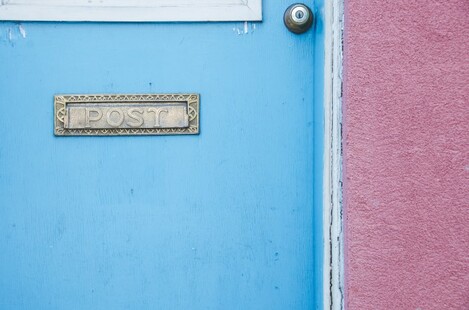 Source: Unsplash
Within the fifteen minutes that people view a home, it is important to impress from the minute they step in the gate, reinforces Collins:
I do recommend basic things like cutting the grass, repairing the letter box and broken gates. First impressions are huge. Couples often spend a Sunday afternoon looking at houses and it could be the difference in getting them in the door. Don't leave your bins full of rubbish outside. Just hide them for the day that's in it. Don't leave laundry in the laundry basket, don't leave food in the fridge. Honestly people who do go that extra mile do benefit from it but it does take time.
6. Your kitchen and bathroom need to be in top nick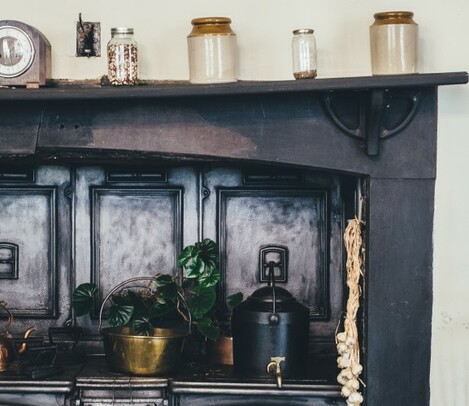 Source: Unsplash
If there are areas that have fallen into disrepair, you might want to think about renovating before you sell.
Darina Collins of REA O'Brien Collins in Drogheda insists that these changes may be extremely valuable: "Some simple improvements can increase the selling price of your home by thousands."
In terms of which rooms to invest in, Collins say it is crucial that two rooms in particular receive some TLC if needed:
If the kitchen is in need of repair or the doors are loose or the bathroom looks in bad repair, it could potentially be a turn off. I would definitely maximise those areas because people can move in and put their own stamp on it a year later but if they feel there's more move-in repairs they are likely to be put off.
7. Choose neutral colours if you're repainting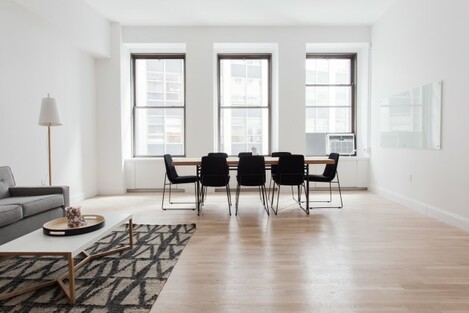 Source: Unsplash
If there are rooms in your home that have laid neglected, now is the time to paint.
As Eamonn Spratt of REA Spratt in Dungarvan shares: "Remember, a buyer wants to see how great your property looks, not how it could look after a lick of paint."
If you're giving a room a paint refresh, pick your colours wisely, warns Collins:
Grey is very on-trend at the moment. I'd say opt for neutral colours. I'm a huge fan of Warm Parchment by Dulux and Cornforth White by Farrow and Ball. They're very neutral. It has to appeal to a universal style so you must be careful to pick neutral, off-whites that make your home seem bright and clean.
8. Put away your toaster and microwave (yes, really)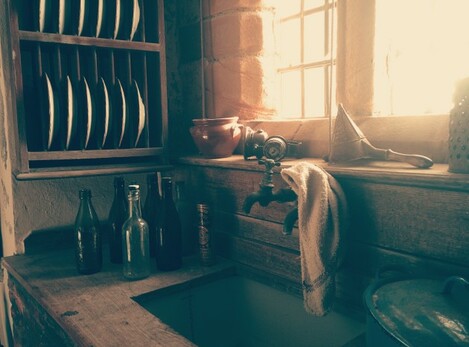 Source: Unsplash
An important thing to remember before viewings is to make the most of the space you have in each area, and this may mean removing appliances, as Collins warns:
I've seen photographs that auctioneers have taken where the dinner is still on the table and the kitchen roll is at the microwave. Take the toaster, the kettle and even if the microwave is sitting in the counter, sometimes I would advise to take that off. Show the space – you're not selling your stuff, you're selling the space.
9. Hide your toiletries (even your toothbrush)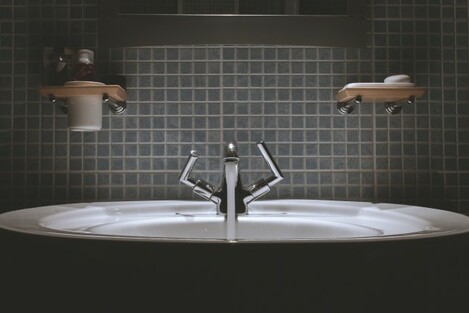 Source: Unsplash
For Collins, bathrooms are an easy location both to impress and to lose points with a prospective buyer:
No toy ducks, no children's toys, it has to be nice and clean. I would remove the extra toilet paper. So white towels, a nice soap, no toothbrush, no toothpaste, no personal items. Don't leave the laundry basket with clothes in it, even with the lid on. They want to go away with nice memories so it must be spotless.
10. Use light-coloured bed linen (and lots of pillows)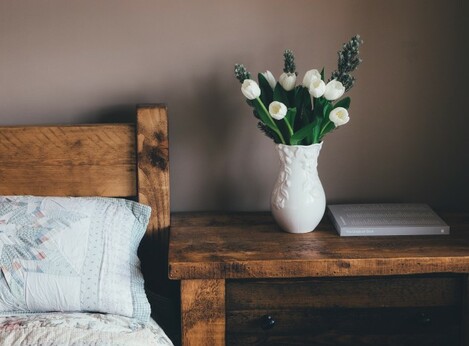 Source: Unsplash
Within the bedroom, it's easy to make the space seem cosy with the right colours and accessories, highlights Collins:
I would go with white or cream bed linen and loads of pillows to give that luxury feel. There's nothing worse than two flat pillows. It looks better in photographs. I would go with at least four pillows on a double bed. I would add an additional throw for colour. With darker bed linen, the room can appear smaller in the photograph.
Thinking of selling and would like expert advice? Book a free valuation appointment here with Real Estate Alliance to find out how much your home could be worth.