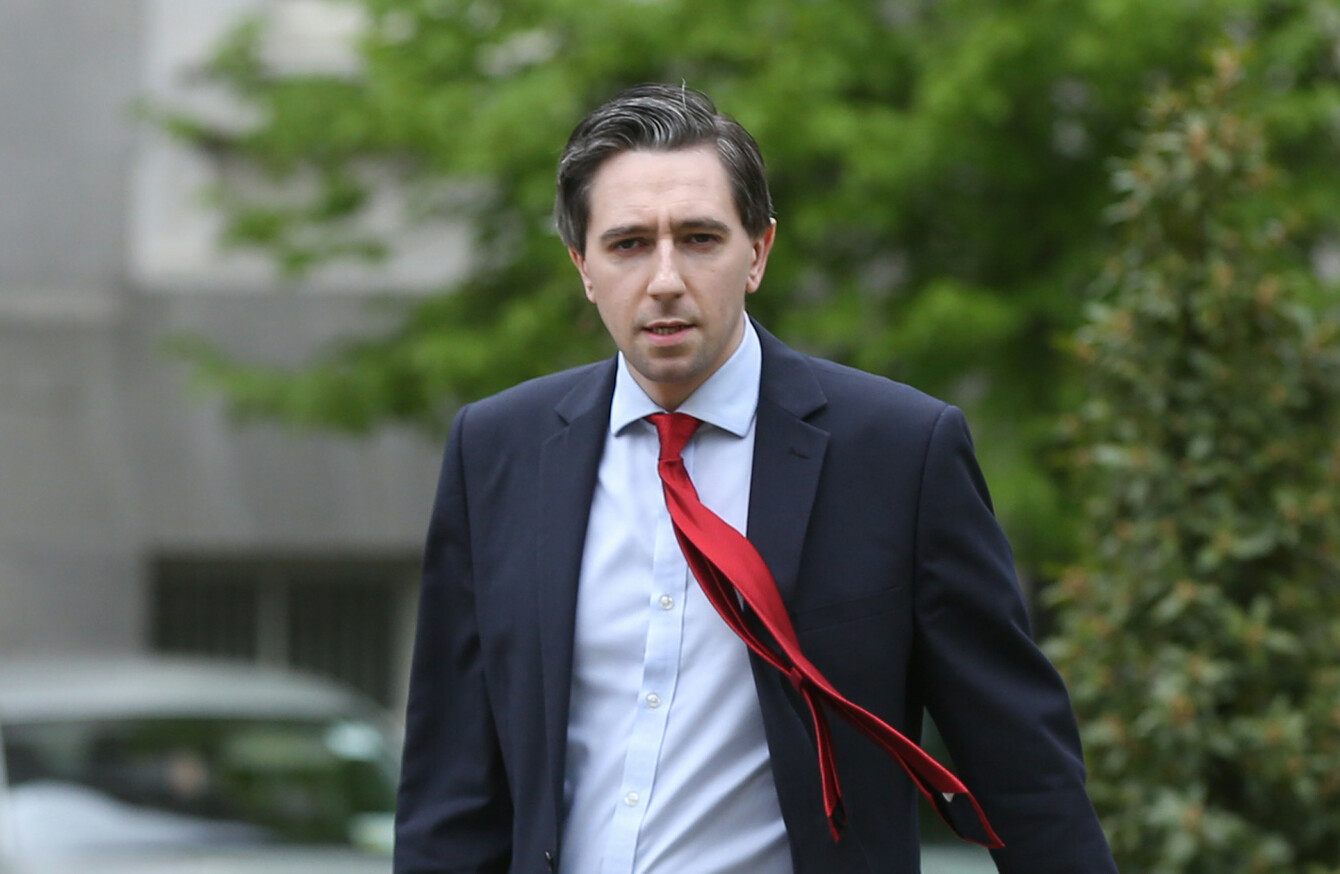 Image: Sam Boal
Image: Sam Boal
Updated 2pm
HEALTH MINISTER SIMON Harris says the graphic posters placed near his constituency office are 'horrific images' which are upsetting to both him and his family.
Wicklow County Council have decided to remove the posters which were placed near minister's office just off Bray Main Street this morning.
A number of the posters, which appear to show a bloodied foetus, were also placed around Little Bray, the Quinsborough Road and the Boghall Road in the north Co Wicklow town this morning.
The graphic image is shown as part of a mocked-up election poster for Harris, who represents Wicklow. The Fine Gael party name and logo is also included.
Harris told TheJournal.ie this afternoon:
"They are very upsetting posters, they are upsetting for my family, they are upsetting for anyone that would have seen them today, they are upsetting to parents bringing their child out and about today, driving around. They really are horrific images to put on posters. Really unethical, its wrong and illegal, as these should never have been erected."
"No matter how upset I am or my family is it is no where near as upset as the nine women that are travelling from this country for an abortion today," he added.
The minister said he has "no intention of being intimidated".
Earlier Harris called the posters "disgusting" and said that they "made [him] all the more determined to work" for a Yes vote in the upcoming referendum.
He urged both sides of the campaign to "return to the civility" that the Irish people want in this campaign.
The council has been informed that the printer's details are not on the posters and that therefore they are not allowed on public property.
According to the Department of Communications, Climate Action and Environment:
Legislation requires that every notice, bill, poster or similar document having reference to a referendum or Dáil, local or European parliament election or distributed for the purpose of furthering the candidature of any candidate at an election must have printed on its face the name and address of the printer and of the publisher thereof. The omission of the name and address of the printer and publisher is an offence.
Wicklow County Council was informed this morning of the posters. One of them was placed within 200 metres of a primary school.
Simon Harris has been one of the leading voices in government calling for a Yes vote in the upcoming abortion referendum.
Harris is at cabinet this morning where he is discussing the ongoing cervical check scandal.
With reporting by Christina Finn